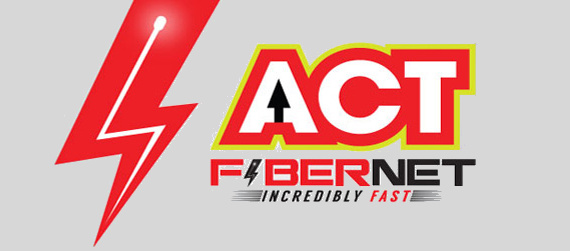 After Bengaluru and Hyderabad, ACT Fibernet has upgraded its plans for Chennai users as well at no extra cost, about 9 months after the last upgrade.  In some plans speeds have also been upgraded, and ACT has also introduced a new Blast Promo plan that offers 100Mbps speed and 1000GB FUP. ACT Fibernet's Retail 1999 plan now offers 2TB (download+upload) of FUP, and the speed has been upgraded to 200Mbps.
The company's SOHO Plan has also been upgraded. The Rs. 2999 ACT SME Swift plan now offers 200 Mbps Speed and 3TB FUP.  ACT SME Flash Rs. 3999 and Rs. 4999 ACT SME Force plans now have 4TB and 5TB FUP, respectively.
Plan Name
Tariff (Rs.)
Old Speed
New Speed
Old FUP
New FUP (Download + Upload)
Speed Post-FUP
RETAIL
ACT Basic
799
30Mbps
30Mbps
80GB
80GB
512 Kbps
ACT Blaze
999
75Mbps
75Mbps
200GB
300GB
512 Kbps
ACT Blast Promo
1049
NA
100Mbps
NA
1000GB
1 Mbps
ACT Storm
1099
75 Mbps
100Mbps
260GB
500GB
1 Mbps
ACT Lightning
1299
90Mbps
100Mbps
350GB
1000GB
1 Mbps
ACT Thunder
1499
100Mbps
150Mbps
450GB
1500GB
1 Mbps
ACT Incredible
1999
150Mbps
200Mbps
700GB
2000GB
2 Mbps
SOHO
ACT SME Swift
2999
150Mbps
200 Mbps
900GB
3000GB
2 Mbps
ACT SME Flash
3999
200Mbps
200Mbps
1100GB
4000GB
2 Mbps
ACT SME Force
4999
200Mbps
200Mbps
1400GB
5000GB
2 Mbps
All these plans are already live in Chennai. ACT is expected to upgrade its plans in Delhi as well soon.