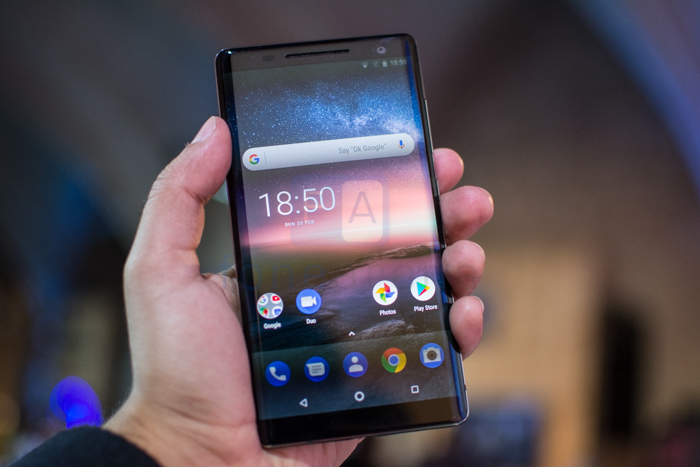 HMD Global introduced the  Nokia 8 Sirocco Android One smartphone at the MWC 2018 in Barcelona. It is an upgraded version of the Nokia 8 with premium design. Check out the Hands On and Photo Gallery.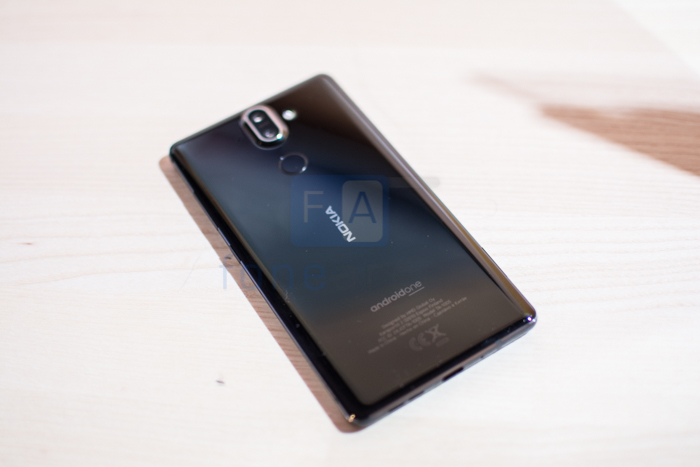 If there was one word to describe the Nokia 8 Sirocco edition, it would likely be exquisite. The company has a heritage of stunning hardware design and HMD is carrying the torch forward with aplomb.
The company might call it a special edition but honestly, the design bears little if any resemblance to the Nokia 8. This is all glass phone held together by a barely-there stainless steel chassis.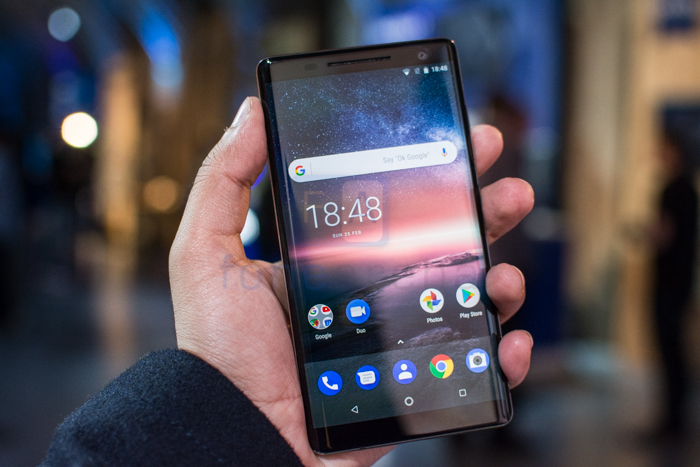 Internally, the phone has a Snapdragon 835 chip with 6GB of RAM and 128GB storage. The phone of course runs Android 8.0. This time around though, the Sirocco Edition is IP67 Rated, has wireless charging and even a bigger battery.
The screen is a 5.5 inch 2K pOLED panel that is curved on both sides. Nokia didn't go with an 18:9 aspect ratio this time around but we don't really mind that at this size. The phone is compact enough to fit most pockets and feels chunky in a good way. Sure, it is similar to what Samsung has been doing but Nokia have nailed it on their first try. This is a really good looking phone and pictures don't do it justice.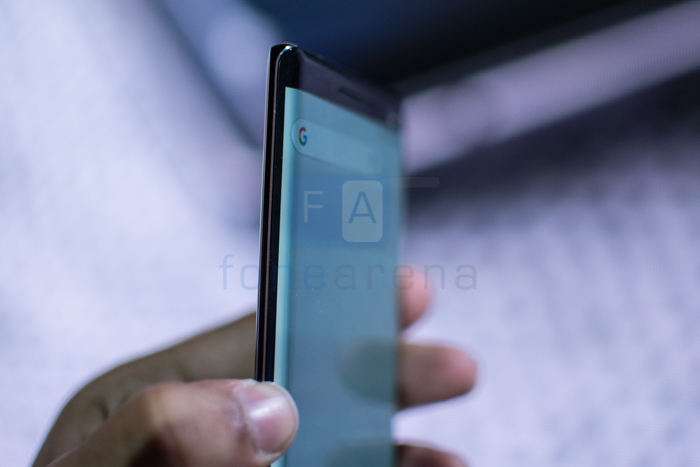 Nokia is also stressing on the fact that they've pressure tested it to the point that three people could be standing on the handset and it would not flex. That's a bold claim that we obviously couldn't test out.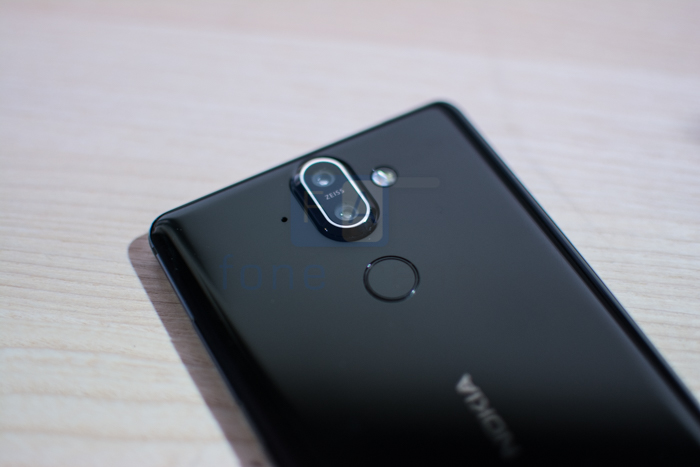 At the back is a dual camera array similar to the one on the Nokia 7 Plus. The 12 and 13MP cameras pack a wide angle and 2x telephoto lens. Image quality at first glance appears to be an improvement over the regular Nokia 8 but we'll test that in our full review.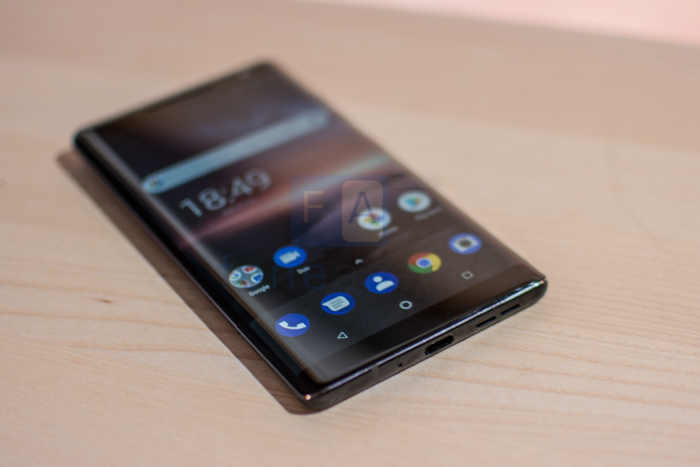 All that design comes at a price though and the Nokia 8 Sirocco edition is priced at 749 euros ($920 or Rs. 59,533 approx.) which certainly seems a bit steep considering the next generation of flagships have already been announced. It will be available in April.