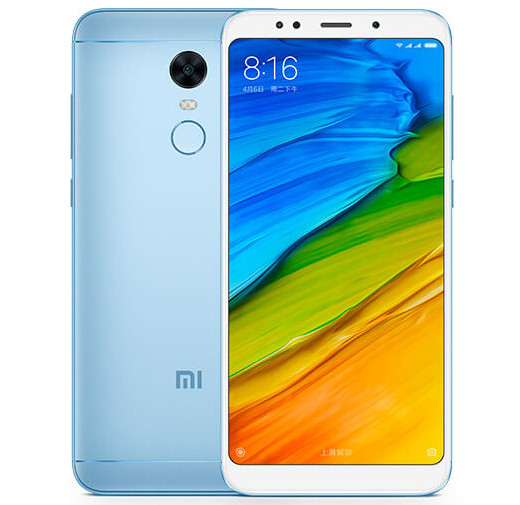 Xiaomi Redmi Note 4 with Snapdragon 625 was launched in India back in January this year and company has already sold more than 5 million units of the smartphone in less than a year, and now we all are waiting for successor of Xiaomi's most popular phone in India till date.
It seems that Xiaomi has already unveiled successor to Redmi Note series recently with a new name – Redmi 5 Plus. Xiaomi announced the Redmi 5 Plus with a 5.99-inch full-screen display on 7th December in an event in China.
In a Redmi 5 Plus unboxing post on MIUI Forum, a super moderator says:
The wait is finally over, Xiaomi has finally decided to release the Redmi Note 5, wait!!! I heard it's called the Redmi 5 Plus? No kidding?? There was a name change? Well yes folks, the 2 new Redmi Note sized phones are named Redmi 5 for the 5.7″ and Redmi 5 Plus for the 5.99″.

What will happen to the successor of the Redmi 4X which is supposed to be a 5″ Redmi 5? No one knows, but as of the moment, Xiaomi has decided to drop the Note name on their 5.7″ sized budget phones. It has been quite a year and 3 months in the waiting for all of us Redmi fans from all over the world, and now we are going to unbox the bigger sibling among the two, the Redmi 5 Plus.
The Redmi 5 Plus runs on Qualcomm Snapdragon 625 Mobile Platform clocked at 2GHz, which is surprising since it is the same SoC that powers Redmi Note 4. It will be disappointing to see no upgrade in terms of processor if Redmi 5 Plus turns out to be Redmi Note 4 successor as Redmi Note 5 was rumoured to pack Snapdragon 630.
The major difference between these devices is in terms of display. The Redmi 5 Plus features a 5.99 inch full-screen display with FHD+ resolution as comparison to a 5.5 inch regular 16:9 FHD display on the Redmi Note 4. Other specifications between the devices are very similar. The Redmi 5 Plus costs 999 yuan (Rs. 9745 approx) for 3GB RAM + 32 GB storage variant and 1299 yuan (Rs. 12675 approx) for 4GB RM + 64 GB storage, which is similar to current price of Redmi Note 4.
The post by MIUI forum moderator also leaves a question on the successor of Redmi 4/4X, which is popular amongst users because of its compact design, battery life and price.
There is no official confirmation on this till now but since a forum Super Moderator posted the same, we are expecting it to be authentic. We are expecting it to be released in India as the Redmi Note 5 sometime in early 2018. It is expected to be priced at Rs. 9,999 for 3GB RAM variant and Rs. 12,999 for 4GB RAM variant. Are you willing to see Redmi 5 Plus as the Redmi Note 4 successor? If not, what are your expectations from Redmi Note 4 successor, let us know in the comments.