Here are some exclusive pics of the Samsung Galaxy 5  which might be one of the few Android phones in India below the Rs.10000 mark.Yet , you get Android 2.1 out of the box. The Galaxy 5 is a 3G Touchscreen phone running on Android. Android handsets were mainly available only in the middle and high end segments and now phones like this one the Wildfire are going to make the game all more interesting.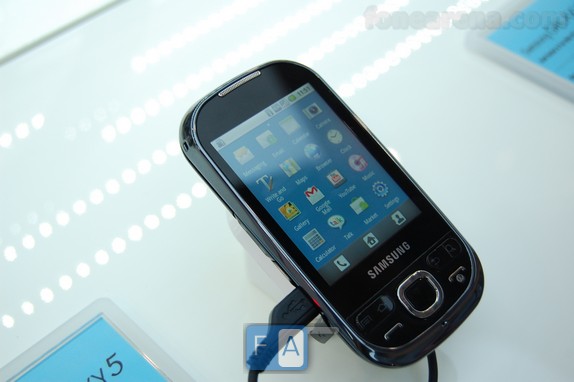 The Galaxy 5 is available in India along with the Galaxy 3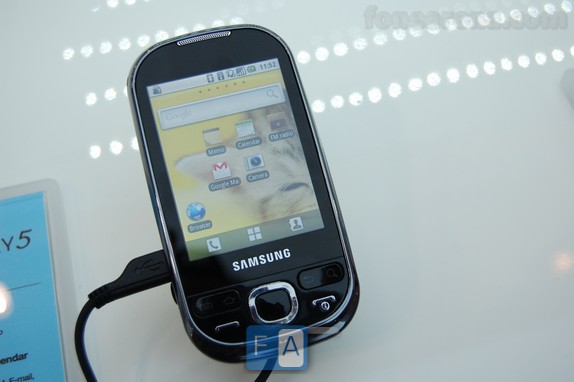 Features include 3G ,  Audio & Video playback, 2 MP Camera, FM Radio, WiFi, Bluetooth, 2.8 inch Touchscreen display.