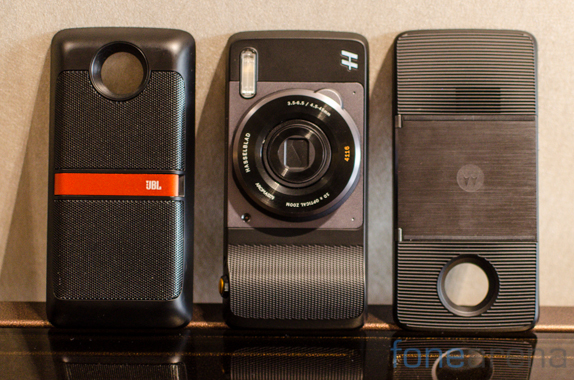 Lenovo-owned Motorola is asking for your help, if you are a developer and can design new Moto Mods for the Moto Z and Z Play.
The company has collaborated with crowd-funding platform Indiegogo and will be hosting Moto Mods Developer contest for new interesting ideas for its modular accessories that it introduced alongside Moto Z in September.
"We know we can't come up with every Moto Mods idea on our own, and real innovation doesn't just happen behind closed doors. That's why we shared the Moto Mods Development Kit (MDK) with the world, allowing people everywhere to contribute to the ecosystem by bringing their own Moto Mods to life."
The contest registration will go from November 3rd to January 31st, 2017. Finalists with best Moto Mods idea will stand a chance to win an MDK and a Moto Z. The winners will receive a trip to Chicago to meet Moto Mods executive development team, where they'll discuss how to bring their idea to life and the best working prototypes will receive $1 million investment from Lenovo Capital.
Additionally, the company is also hosting Moto Mods hackathons in the United states. The first hackathon will take place in New York in December followed by second hackathon in San Francisco in January 2017. Winners of these hackathons will be pre-qualified to receive a trip to Chicago.
The Indiegogo Moto Mods Developer contest registrations can be done here and details of the Hackathon can be found on modthefuture.com.