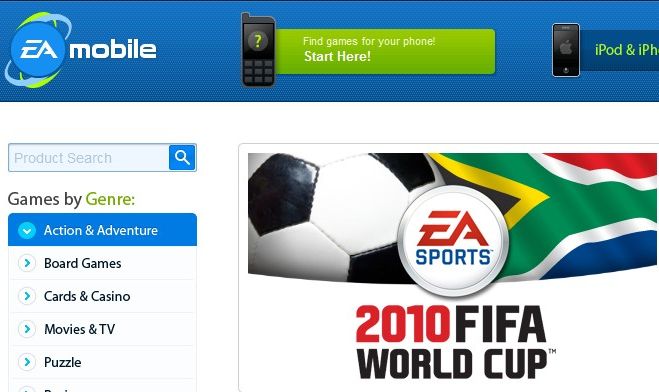 Nazara Technologies an Indian company which has direct relationship with most operators in India has entered into a relationship with EA Mobile , a division of Electronic Arts. EA is more popularly known as EA Games . According to the agreement  Nazara will bring the EA Mobile Games to India and it also gives them exclusive rights to distribute the EA Mobile on all operators and other channels  in India, Sri Lanka and Bangladesh.
Talking about the tie-up, Nazara CEO Nitish Mittersain said, "Nazara has seen rapid growth in its market share in the Indian mobile gaming space over the last two years, and our relationship with EA Mobile underlines the credibility we have built in this sector. We see huge potential to grow the overall mobile gaming business while providing maximum value to the end consumers. Also, with the advent of 3G in a bigger way later this year, we feel that the EA Mobile catalog of games will put mobile gaming at the forefront of 3G content consumption allowing carriers and local OEMs to differentiate their proposition for these new services."
Expressing his happiness on the occasion, Mr. Franck Villet, EA Mobile's Head of Publishing for Asia Pacific said, "With its strong grasp of Indian telecom market, consumers and trends − along with a strong established base with various operators − Nazara Technologies is an ideal collaborator for an important market such as India."
We see tremendous possibility in the Indian market, and are giving consumers access to EA's world-class brands on their mobile phones through Nazara."
Nazara is aiming for revenues of Rs 100 crore over the next two years from this tie-up. But the big question is how many you buy games on your mobile phone ?