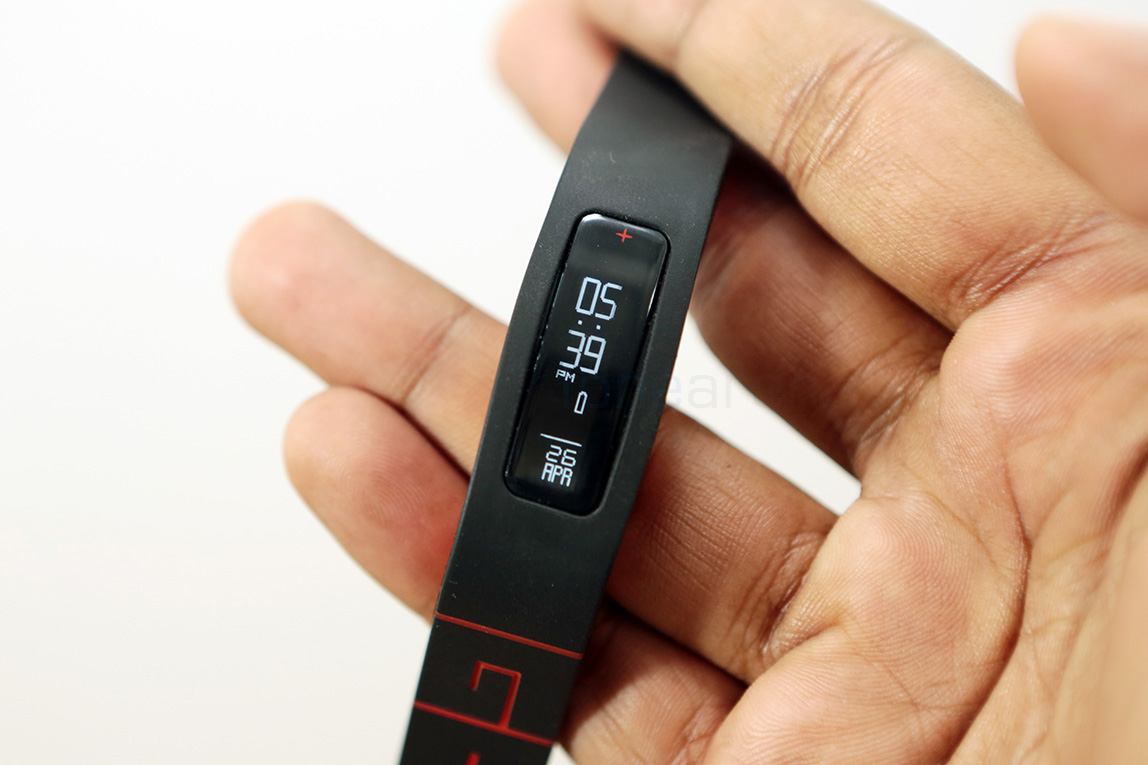 GOQii, the activity and fitness tracker maker has grabbed top spot in India's wearable market overtaking Xiaomi, according to a latest report from IDC.
GOQii led the market with a 16.1 per cent share beating Xiaomi which came second with a 10.3 per cent share and Fitbit maintained its No. 3 position with a 6.7 per cent share, stated the research firm. Garmin and Huawei registered third and fourth spots with 1.4% and 1% market share. The wearable market in India observed a robust growth of 41.9 per cent in Q2 2016 over the first quarter of 2016 with a shipment of over 5.67 lakh units.
IDC pointed that GOQii managed to gain market due to its unique selling point of the vendor that provides access to a personal trainer. The company also launched the second generation of its device last month. The research firm stated that unlike other brands, GOQii has relatively higher share in commercial as compared to consumer segment.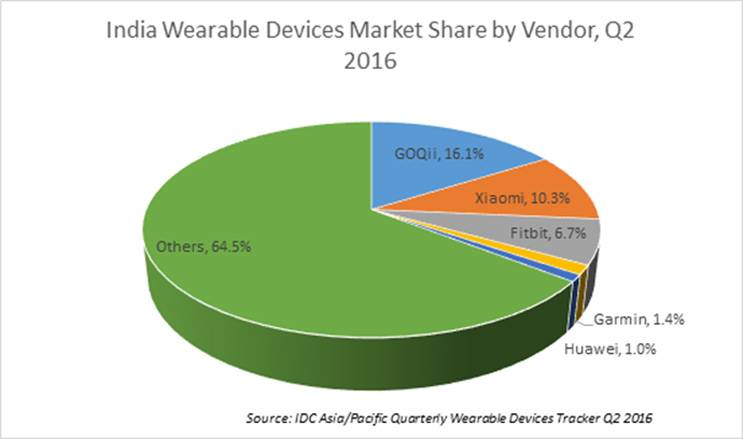 Raj Nimesh, Senior Market Analyst, Client Devices, IDC,
The wearable market has advanced to a stage where awareness is no more a roadblock. New vendors are continuously entering the market and existing vendors are offering better product features. Though basic devices marked a sharp growth, the average price of over $190 has had a negative impact on smart wearables as it is still perceived as a premium device which not many consumers can afford.
Pranav Tripathi, senior research manager, IDC said,
Wearable devices market is rapidly growing in India. Consumers are now looking for upgraded features and companies are increasingly working on this. Short battery life, low accuracy, limited product features were some of the major concerns that consumers had, however the new generation of devices are coming up with better technology to address the consumer issues, not just in basic but also in smart wearables.