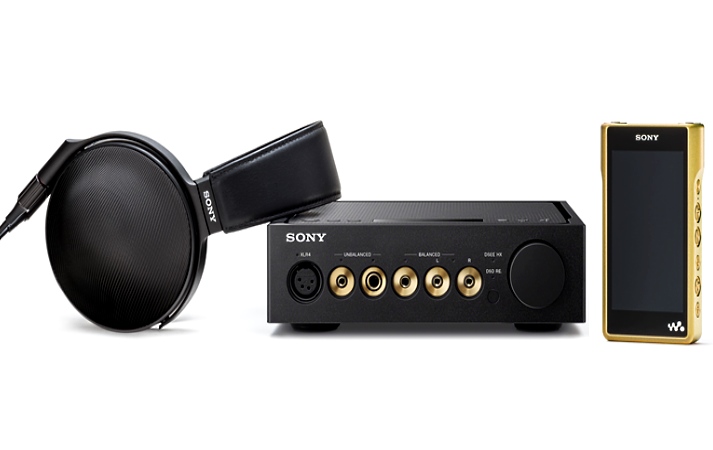 Ahead of IFA 2016, Sony Electronics today unveiled four new high resolution personal audio products in an all new 'Signature Series'  of audio range that includes the MDR-Z1R headphones, the NW-WM1Z and NW-WM1A Walkman players, and the TA-ZH1ES headphone amplifier.
The Sony premier MDR-Z1R headphones were developed in collaboration with one of the top mastering engineers at Sony Music Battery Studios. These utilize a 70mm, magnesium dome HD driver for the widest frequency response (up to 120kHZ) possible; along with a lightweight aluminum coated LCP edge diaphragm, and a powerful neodymium magnet, ensuring greater velocity and are said to be optimized for hi-res listening pleasure with less signal loss.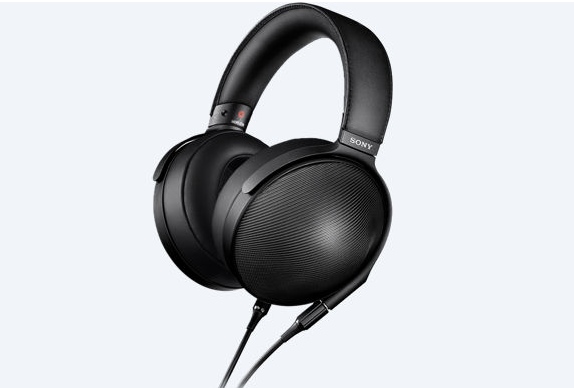 The company says that both the headband and ergonomically correct ear pads are made of genuine leather and the cable uses the new industry 4.4mm plug.
The new Sony NW-WM1Z Walkman incorporates a dual clock circuit with low phase noise quartz oscillator to achieve superior sound reproduction at virtually any volume settings and support virtually every popular Hi-Res music format, including 384kHz/32bit recording and Quad (11.2MHz) DSD native playback, claims Sony.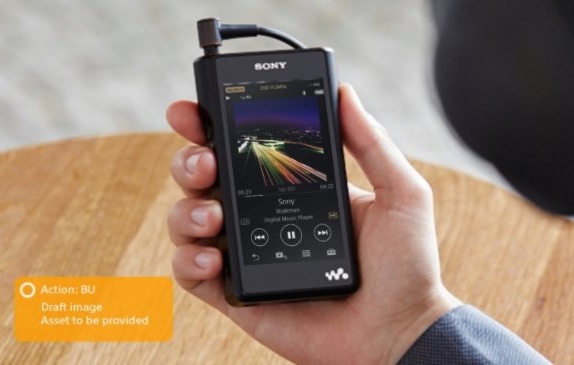 Both the WM1Z and WM1A utilize separate analog and digital circuitry for further noise reduction.
Lastly, the Signature Series marks the introduction of the TA-ZH1ES, the first headphone amplifier to carry the coveted ES brand. It features a new D.A. Hybrid Amplifier Circuit, which utilizes the combination of Sony's full digital amplifier S-Master HXTM together with an analog amplifier circuit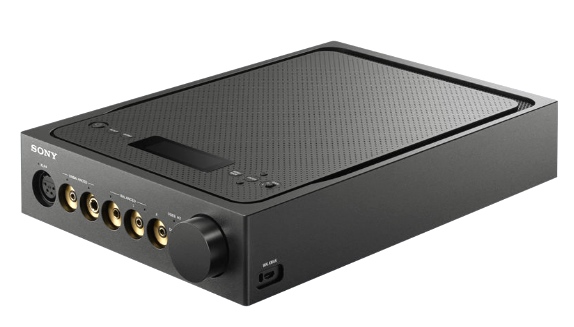 The new TA-ZH1ES amplifier supports the vast majority of Hi-Res music formats, including the highest resolution native DSD and PCM recordings. Moreover it can preserve the feeling of original sound, adds Sony.
Pricing and Availability
The new NW-WM1Z Walkman, MDR-Z1R headphones and TA-ZH1ES Headphone Amplifier will be available this November, while the NW-WM1A Walkman will be available early 2017 through select group of Sony authorized dealers.
The MDR-Z1R Signature Series headphones MSRP is $2,299.99
The NW-WM1A and NW-WM1Z Signature Series Walkman MSRP is $1,199.99 and $3,199.99, respectively.
The TA-ZH1ES Signature Series headphone amplifier MSRP is $2,199.99