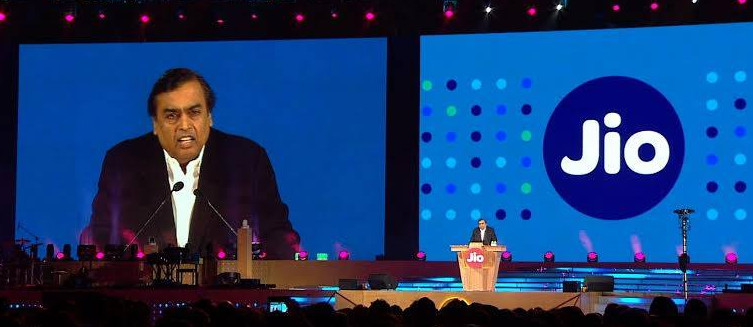 Reliance Jio Infocomm, a subsidiary of Reliance Industries Limited (RIL) had launched 4G services for its employees in December last year. It was expected to roll out 4G services commercially by the end of this year, now ET and The Hindu are reporting that the company could roll out 4G as early as next month and the launch date could be August 15th.
According to the ET report, the company will release Freedom plan with free local and STD calls bundled with data that will cost around Rs. 80 for 1GB, cheaper than its competitors.
It launched a website last month and asked people to register their interest in its products and services. Soon after the it started sending invites for the Jio preview offer for those who singed up.
Reliance LYF phones now come with 3 months of unlimited 4G data on the Jio network. Along with the unlimited data, users gets 1500 of VoLTE (Voice over LTE) calls, HD video calls, 9000 SMS and full access to Digital life for 3 months.
The company currently has 6 million customers and aims to offer free Jio 4G SIM cards to 50 million people by the end of this fiscal, according to the report.