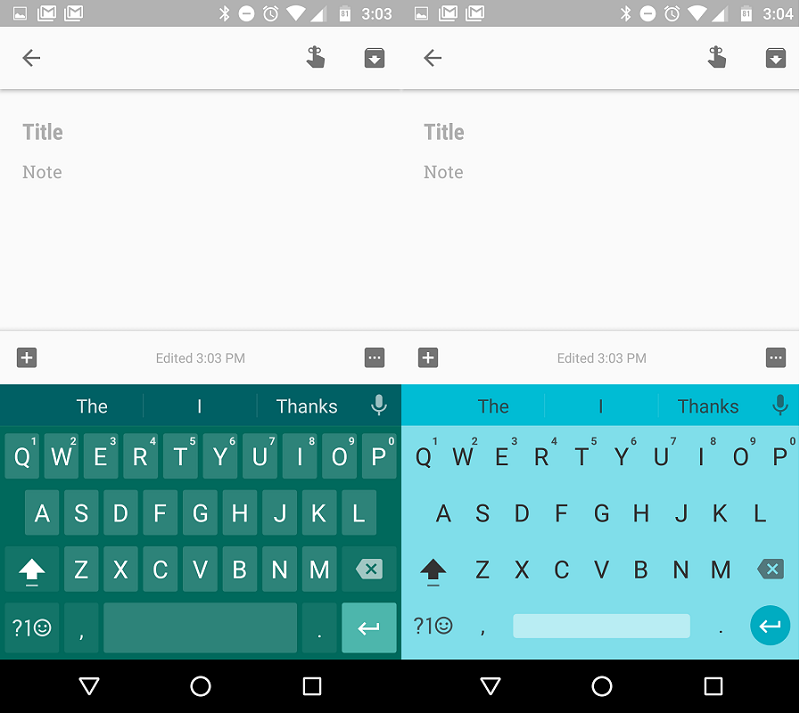 Earlier in May, Google Keyboard was updated to v5.0 with one-handed mode, new gestures, UI tweaks and more. Now, the latest update which bumps Google Keyboard to v5.1 brings multiple themes and the ability to use your own images as a background.
The latest update to Google Keyboards is coming as a part of the third Android N developer preview. Version 5.1 of the Google Keyboard lets you choose from a large number of themes and it offers 15 themes in different colors including gray, black, red, green, blue, purple, and more.
In addition, you can scale and drag an image of choice and set it as a background image. The level of transparency for the image can be controlled. You can decide whether or not you want key borders. The current Google Keyboard currently offers Material Light and Material Dark theme options as well as the ability to add key borders.
Finally the version 5.1 also brings support for the latest Unicode 9.0 emoji on Android N but unfortunately not on Android Marshmallow. Google Keyboard 5.1 update is rolling out gradually in the Play Store.