International Data Corporation (IDC) is out with its monthly city level smartphone tracker which reveals that 30 leading cities of India make up approximately for 51% of the entire smartphone market in Q4 CY 2015. Delhi and Mumbai were the top two cities that generated maximum demand for the phone. Apple has outsmarted Xiaomi and grabbed number spot in the Indian smartphone market, said the report.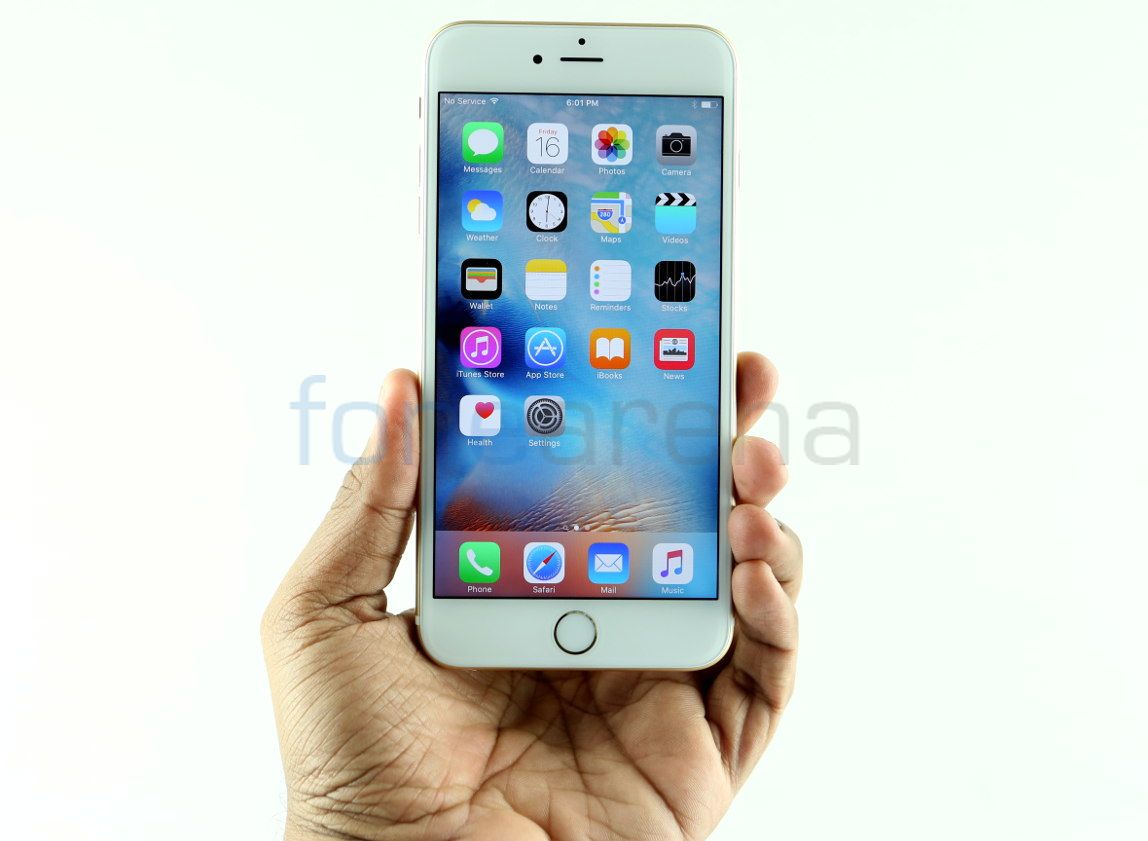 The research firm stated that the 25 major Tier 2 & 3 cities of India currently make up around 21.3% of Indian smartphone market. Majority of the demand from these cities is for 3G models, but with increasing 4G smartphone model portfolio across all brands and expanding 4G network footprint by Airtel, Vodafone, soon to be launched Reliance Jio, the demand for 4G smartphones is expected to grow exponentially.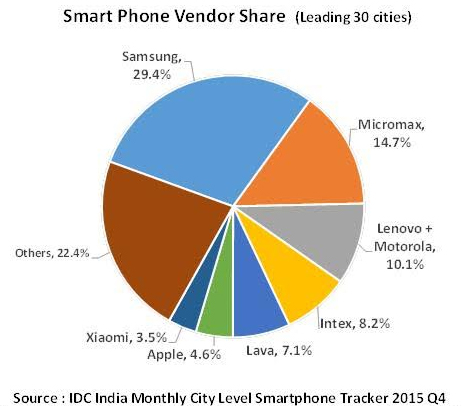 Giving insights about the vendors, the report said that Samsung maintained the top spot with 29.4% market share followed by Micromax with 14.7%, Lenovo and Motorola at 10.1%. Intex, Lava and Apple grabbed fourth, fifth and sixth spot with 8.2%, 7.1% and 4.6% market share. As per the report Apple regained the top position in above $300 smartphone market with 42.1% share with the launch of iPhone 6S & 6S plus in addition to the price correction for iPhone 5S, 6 and 6 Plus. The company captured the No. 6 slot even in the price-sensitive tier-2 and tier-3 cities.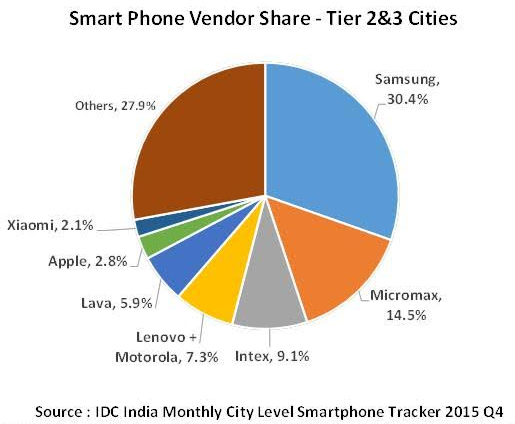 Jaideep Mehta, Managing Director, IDC South Asia said
With increasing data penetration and enhanced reach of e-commerce, the smartphone consumers in Tier 2&3 cities is becoming more aware and demanding. They want a smartphone with latest the features & specifications, affordable prices, and convenient buying options. The coming 4G revolution is promising to trigger the next wave of smartphone growth with 4G enabled devices already overtaking 3G devices as the largest smartphone category."
Swapnil Bhatnagar, Research Director, IDC India
There is a clear trend of migration from feature phones to low end smartphones in smaller cities and towns, making these markets the next growth engine for the smartphone industry. With the first time mobile phone users coming on a smartphone, it will be their only connected device which meets all of their internet and entertainment needs. But Chinese vendors like Lenovo, Motorola are Xiaomi are gaining market share in these cities due to their superior positioning as quality brands, with a value for money proposition.