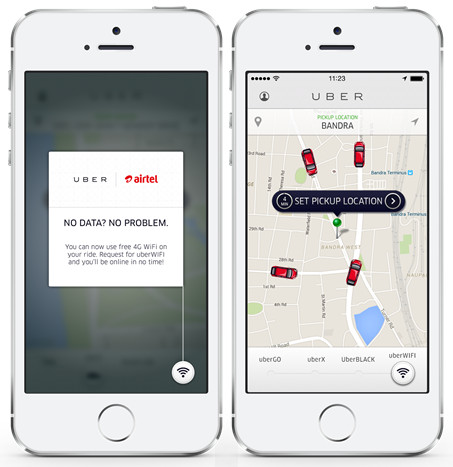 Uber has partnered with Airtel to add Airtel Money wallet for Uber payments. It also said that starting with Mumbai, every Uber vehicle in India will soon be equipped with free WiFi, powered by Airtel 4G. As a promotional offer new Uber riders who top up their Airtel Money wallet will earn up to Rs. 500 for free.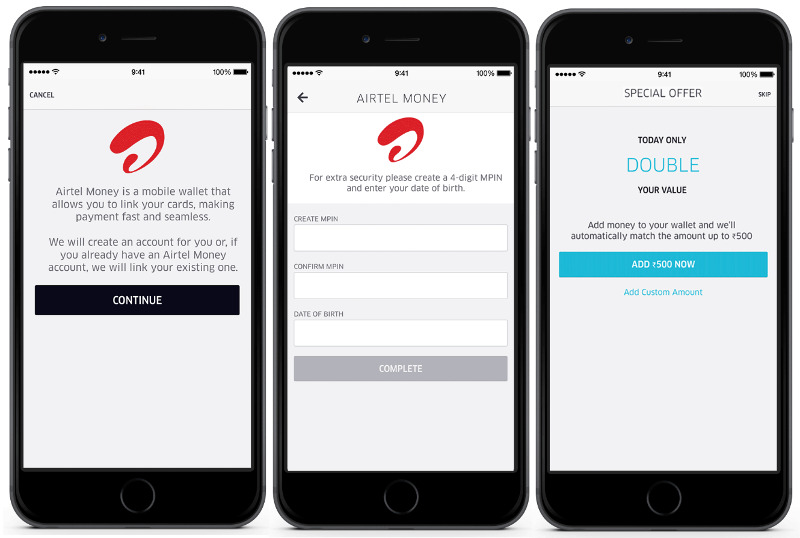 Airtel will also become Uber's official telecom partner across India. As a part of this new partnership, Uber will also offer exclusive promotions, discounts and experiences to Airtel customers, including Rs. 500 off their first ride upon using Airtel Money, said the company. Uber added cash payment option in Chennai earlier this week, after it was successful in Hyderabad, Ahmedabad, Chandigarh, Jaipur, Kochi and Pune. You can also pay for Uber rides using Paytm wallet, debit and credit cards.
If you don't have a Airtel Money account, you can sign up for it here. If you already have one, you can add the Airtel Money wallet from Payment options from the menu in Uber app.
Commenting on the partnership, Srini Gopalan, Director – Consumer Business, Bharti Airtel, said:
Our partnership with Uber is directly in line with our commitment to offer innovative and relevant services for our customers. Now, Uber riders can enjoy the convenience of paying through their Airtel Money wallets, while also experiencing the power of blazing internet speeds with Airtel 4G on the move. We are excited that Uber has chosen Airtel to fulfill its telecom needs, and look forward to supporting the company's rapid growth across India.
Amit Jain, President, Uber India, said:
We are thrilled to join forces with Airtel to deliver solutions that elevate the Uber experience for riders and drivers throughout India. This unique partnership is built on our shared visions and strengths of broad, reliable networks and connecting people to their world, anytime, anywhere. Airtel is leading the way for wireless connectivity, and as our telecom partner, will help us in our quest toward transforming urban mobility for hundreds of millions of commuters in India.