Microsoft has updated Outlook app for iOS with a deeper intergration with Office documents. The latest update adds the ability to easily open and edit Office documents in Word, Excel and PowerPoint.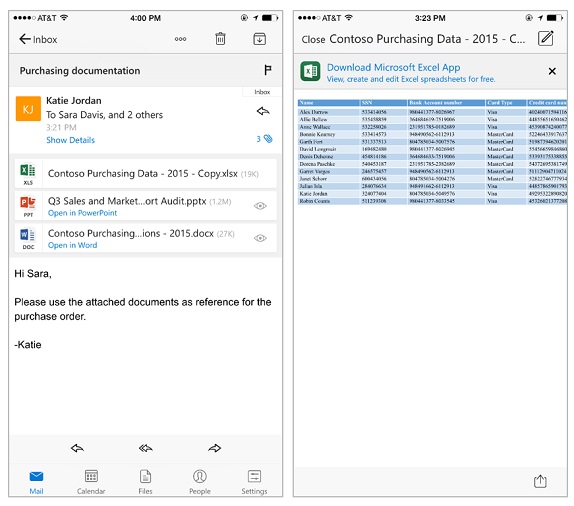 Outlook users can now open Office documents that they receive as attachments in their respective apps. Tapping on an attachment in Outlook will open the file directly in Word, Excel or PowerPoint and let you make changes. If you have not downloaded the Office apps, Outlook will load a built-in viewer and provide a link to download the app in the App Store. After making the changes, a single tap on the Back button closes the document and returns you to Outlook, automatically adding the now-updated file as an attachment in your reply.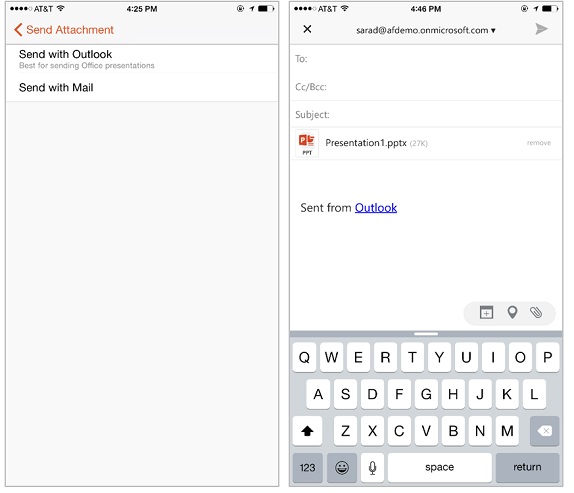 Moving on, the update adds "Send with Outlook" option in the "Share" menu for Word, Excel and PowerPoint. This button will bring up the Outlook "Compose New Email" pane with the document attached and ready to share. Microsoft says it will bring these features to Android in the next couple of months.
App Link- Outlook