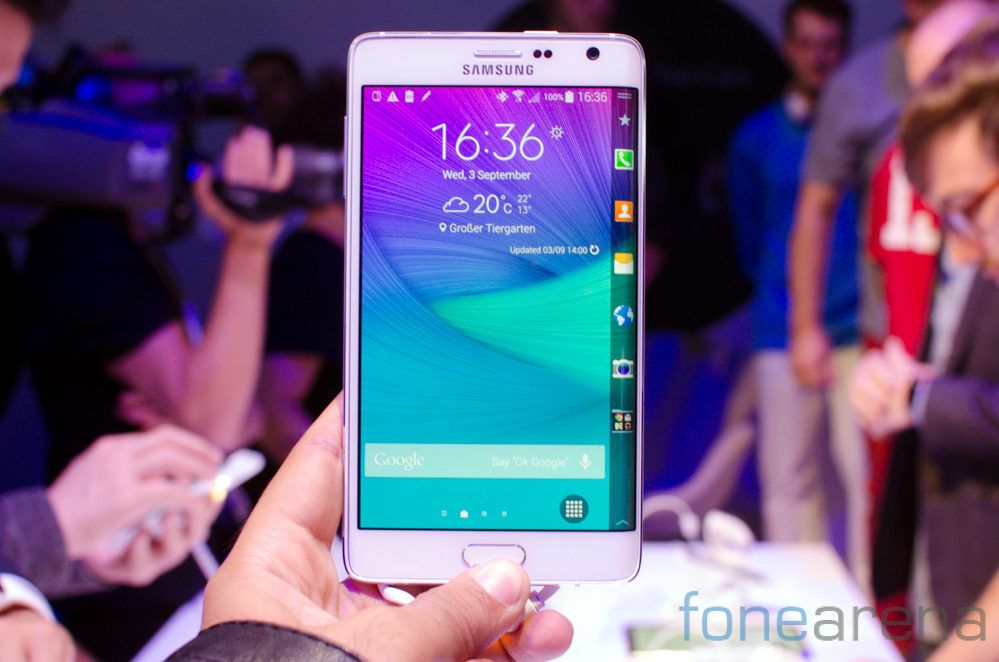 After some confusion over the release date, the unique Samsung Galaxy Note Edge smartphone has now finally launched in the UK. Carphone Warehouse have updated their website to show that both the Black and White Galaxy Note Edge handsets are in stock and available on Pay Monthly plans or SIM free with free next day delivery.
For those wanting the new Galaxy Note Edge, Samsung is still listing a delivery date of 18th December whilst Vodafone – who are confirmed as having a UK network exclusive – are yet to confirm the launch date (although our sources state 18th December). Carphone Warehouse will also be the only place to buy the Note Edge in White as they've secured a UK exclusive on the white variant.
Carphone Warehouse have seemingly stole a march on the competition but being one of the first to own the Note Edge certainly won't come cheap. To get the Note Edge for free, pay monthly deals start from £58.50 per month for new customers (unlimited minutes, texts and 10GB 4G+ data each month) whilst those upgrading can get the handset for £53.50 per month on a 3G plan (unlimited minutes/texts, 4G data) or the same 4G plan above.
If you don't mind paying towards the handset, there's a range of plans available but if you want to be with a network other than Vodafone, you're out of luck; unlike other handset exclusives where retailers like Carphone Warehouse can offer contracts on other networks, the Galaxy Note Edge is only available on Vodafone Pay Monthly plans.
Whilst the pay monthly plans are a little dearer than comparative plans for other flagship devices, the Note Edge SIM free price is likely to frighten a few people; Samsung are charging £700 SIM free for the Note Edge but if you want it early through Carphone Warehouse, it'll cost you even more at £729.99.
Head over to the Carphone Warehouse website for more info.
Thanks to Gavin for the tip