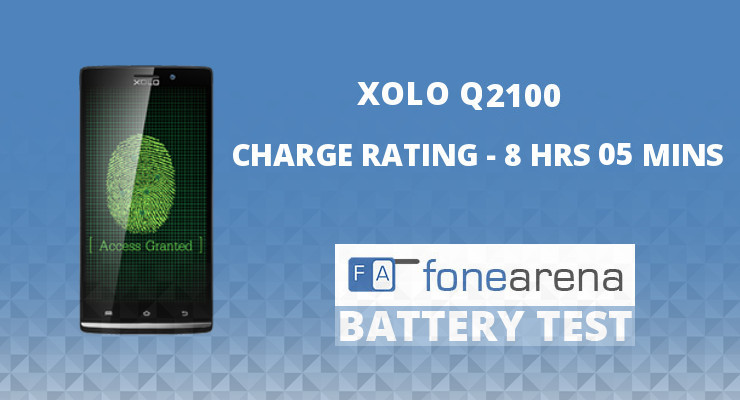 Xolo launched the Q2100 smartphone with a fingerprint sensor last month. We already brought you the review of the smartphone. Here we have the battery test results for the smartphone.
The Xolo Q2100 has a removable 2,800 mAh Lithium Polymer battery, which is slightly larger than the Q2000's 2600 mAh battery. It is powered by 1.3GHz quad-core MediaTek MT6582 processor with ARM Cortex A7 cores and Mali 400 GPU. Let us check out the battery test results.
Talk Time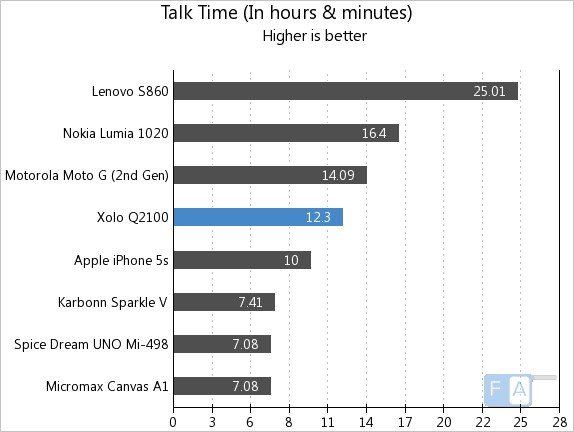 In our call test, the Xolo Q2100 lasted for 12 and half hours, but still lies behind the 2nd Gen Moto G.
3G browsing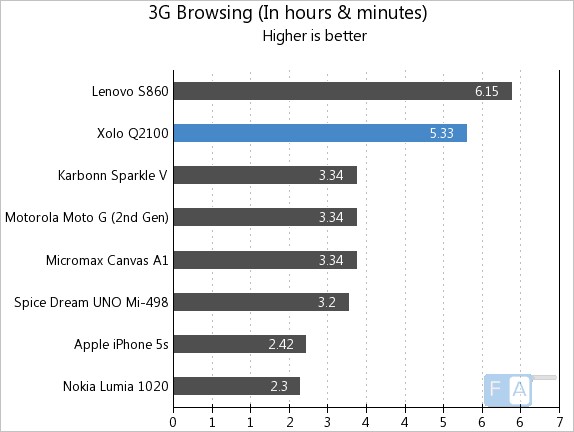 Battery on the Xolo Q2100 lasted for 5 hours 33 minutes in our 3G browsing test, which is very good for a smartphone.
Wi-Fi browsing
In the Wi-Fi browsing test, the Xolo Q2100 lasts for 6 hours and 40 minutes and lies behind the second gen Moto G.
Video Playback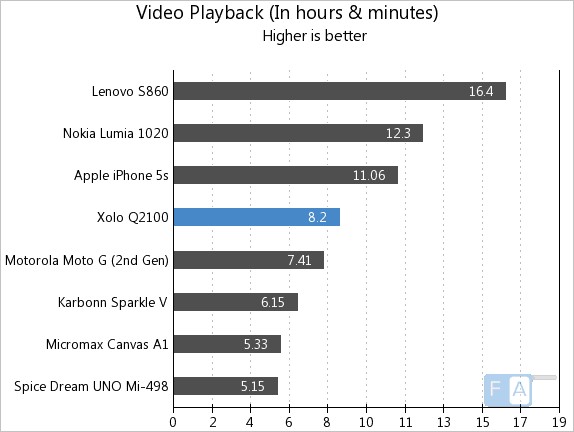 The Xolo Q2100 lasts for 8 hours and 20 minutes in our video playback test, better than the second gen Moto G.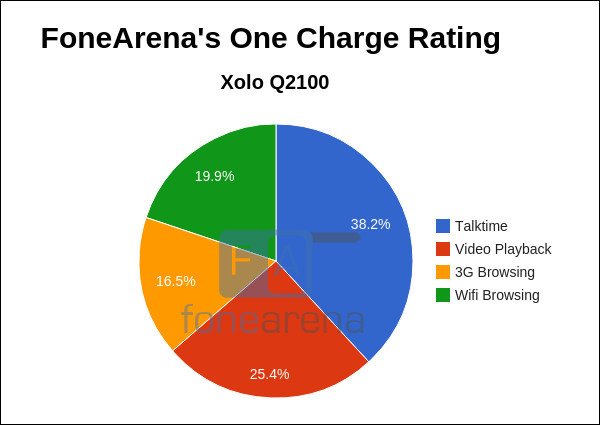 Our 24 hour charge rating for the Xolo Q2100 is 8:05 hours. So the Q2100 can be used for 8 hours and 5 minutes straight before you need to find a power source to charge the battery.