Pushbullet's latest update will let users send text from their desktop computers to their Android phones. A text message can be initiated using a Chrome extension.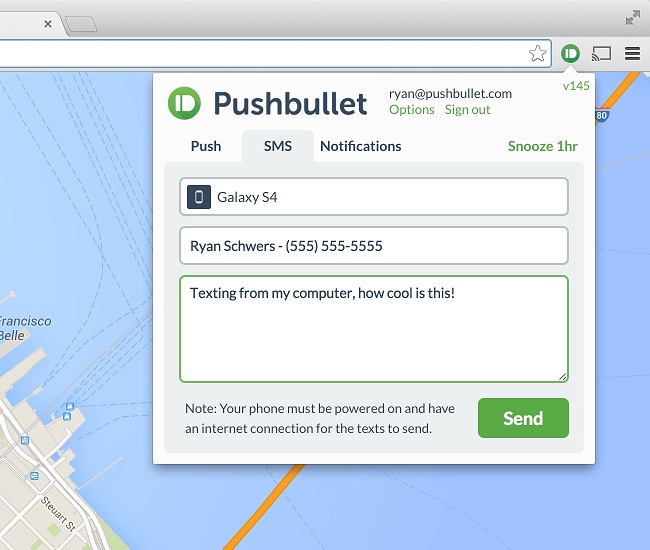 Users will need to download Pushbullet on your Android phone and browser and also the latest version of Chrome extension. In order to send an SMS users will need to tap on the browser extension button for Pushbullet and they will see an "SMS" tab. After tapping on the option, they will need to choose the device for sending the SMS  and type a recipients name and the message. Once you click send, the message will be sent from your phone. Since the text is actually sent through your Android phone, your recipients will see your name or number as the message originator.
The entire text thread is also available on your handset so you can pick up the conversation on the phone. Prior to this update, users had the ability of  only replying to a message using Pushbullet and not sending it.
Play Link –  Pushbullet