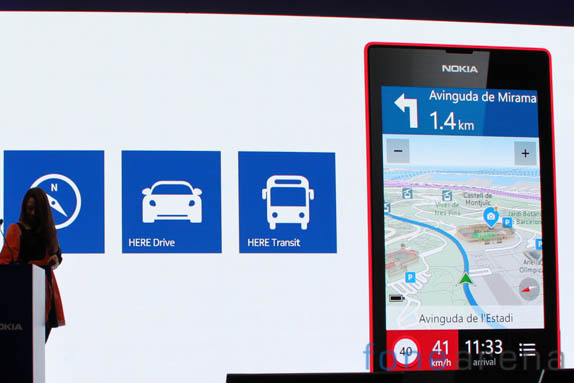 HERE, the location-based service from Nokia announced HERE Drive, HERE Transit and HERE Drive+ last year. HERE Drive came pre-loaded with Nokia Lumia smartphones out of the box and was available for free from Nokia Store for other smartphones. HERE Drive+ app was launched for free with select 9 series and 8 series smartphone ,but it was paid with other Nokia Lumia and other Windows Phone 8 devices.
HERE has extended free HERE Drive+ voice guided navigation benefits in 97 countries for all Windows Phone 8.1 devices. This would let entry-level Nokia Lumia 520 or any Windows Phone smartphones from Samsung or HTC running Windows Phone 8.1 can get HERE+ for free. HERE Transit is also free for all the WP 8.1 users.
HERE Drive+ app with global navigation license was previously priced at 15.49 EUR for some Lumia devices and 34.99 EUR for all the other Windows Phone devices.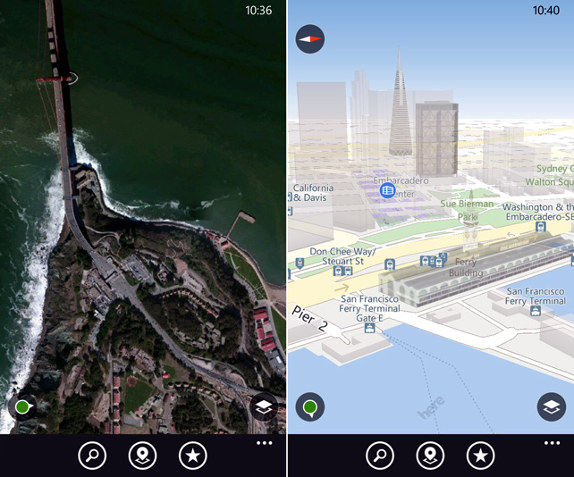 The HERE app would also be updated with 3D view of building in select countries, in addition to 3D landmarks, aerial images, two fingers gestures to rotate the map and tilt to activate the 3D mode . HERE Drive+ would also bring the most expected long press to set destination feature.
The HERE Drive+ and all the new features would be available with Windows Phone 8.1 update.