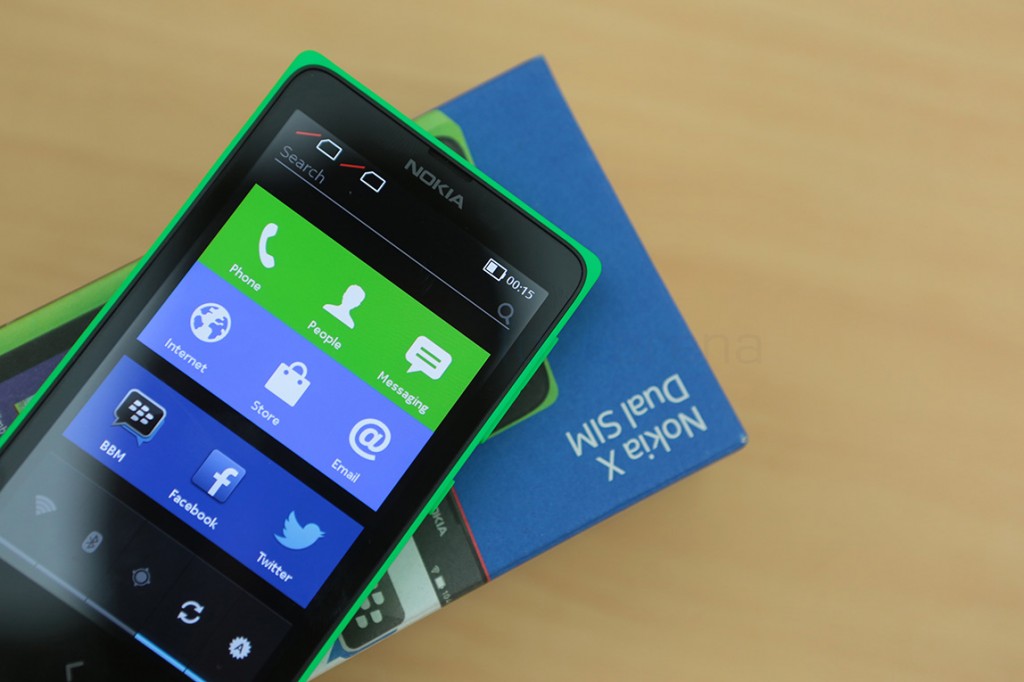 Nokia and Android has been a pipedream that geeks and avid smartphone users have held out for years now. That we'd actually see one in 2014 at the cusp of the Nokia – Microsoft merger is not something we'd expected in our wildest dreams. That said, the phone was announced alongside two other devices ie the Nokia X+ and XL at MWC last month and is now available in retail. We brought your our first impressions of this AOSP running device from the show floor and here's the complete low down on the Nokia X.
Video Review
Hardware
Before we get into the inevitable software teardown let's start off with a quick hardware overview. Without a doubt, the Nokia X is the best looking device anywhere close to it's price point. With a design that brings influences from both the Asha and Lumia side of things, we're very impressed by what Nokia has been able to achieve at this price point.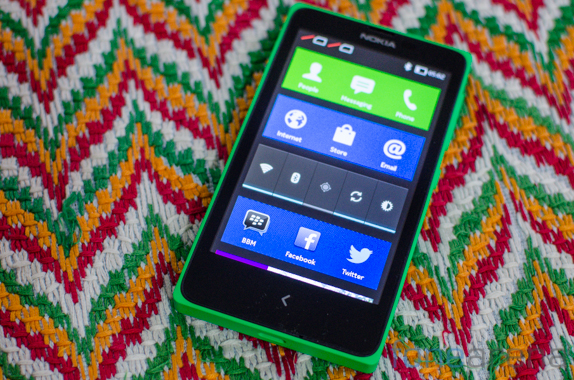 The front side of the phone has a 4 inch display with black bezels. Replacing the three buttons seen below Android devices is a single capacitive back key. As we'll find out soon enough, this is just the beginning of the differences from standard Android devices. Above the display is where you'll find an earpiece and a proximity sensor.
The top of the phone has the 3.5mm audio jack while the micro USB port is placed at the bottom. The power and lock key is on the right hand side alongside the volume rocker. The tactile feedback from all the keys is satisfactory enough.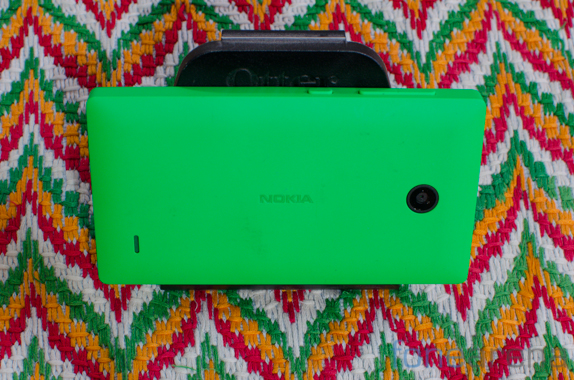 Moving over to the back, you can spot the clean and minimal polycarbonate rear panel. The phone ships in a range of vibrant and not so vibrant colors including green, white, black, yellow, red and cyan. Since the rear panel is removable, you should be able to switch them out. Under the rear panel is the micro SD card slot, the battery and two SIM card slots.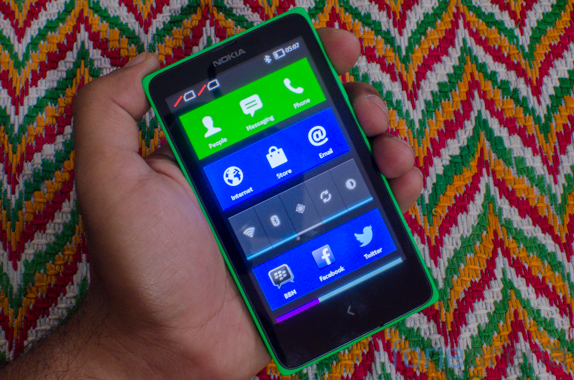 Measuring 115.5 x 63 x 10.4mm, the Nokia X is quite diminutive and fits very well in the hand. The light 128.7 grams weight also makes it very easy to slip into your pocket and forget. There's no doubting the fact that the Nokia X is a fantastic looking phone with a lot of focus on construction quality but is that enough?
Software
Technically speaking the Nokia X runs Android. The version of Android onboard is 4.1.2 that said, it is unlike any Android device you would have used so far. Based on the AOSP release, Nokia has adopted an Amazon like strategy to completely fork the open source part of the operating system to create an interface that mixes bits and pieces of the Windows Phone & Asha interface layers.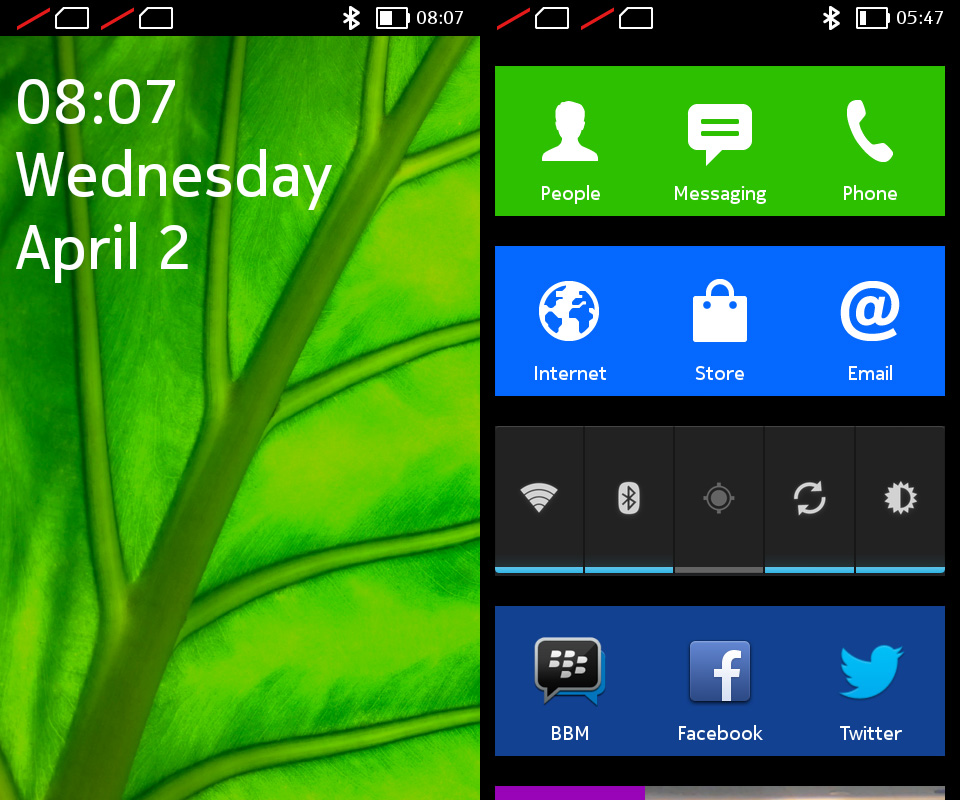 What you do get is Nokia X software platform 1.0 which is an Android fork focussing on Microsoft's Cloud services and with nary a sign of any Google service at all. Not only do you NOT get access to the Play Store, you also cannot install apps that are dependent on the Google Play Services Framework. Instead, you get fairly robust OneDrive integration as well built in HERE Maps and of course Nokia MixRadio. Skype will be offering a month of free international calling in select markets but this won't be available in India owing to regulatory issues.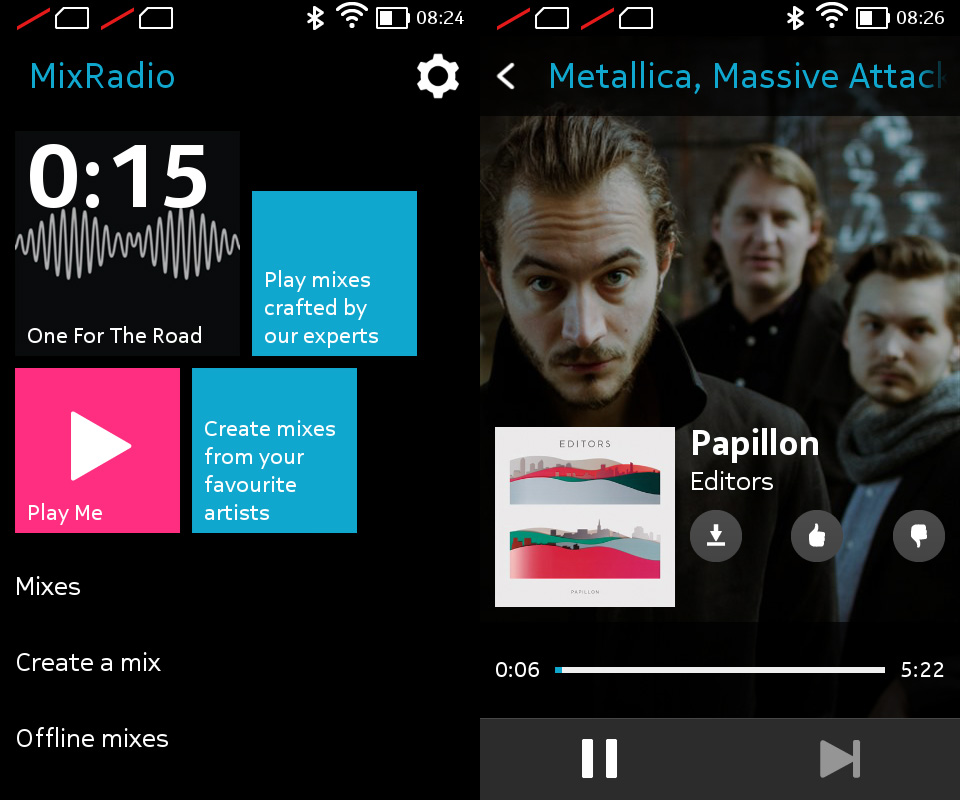 The built in Nokia exclusive apps bring along most of the functionality from their Windows Phone counterparts. The apps however put some restrictions keeping in mind the lower end placement of the handset. HERE Maps on the Nokia X offers voice guided turn by turn navigation only in one country or region of your choice. Similarly, Nokia Mix Radio places restrictions on the number of offline mixes you can download.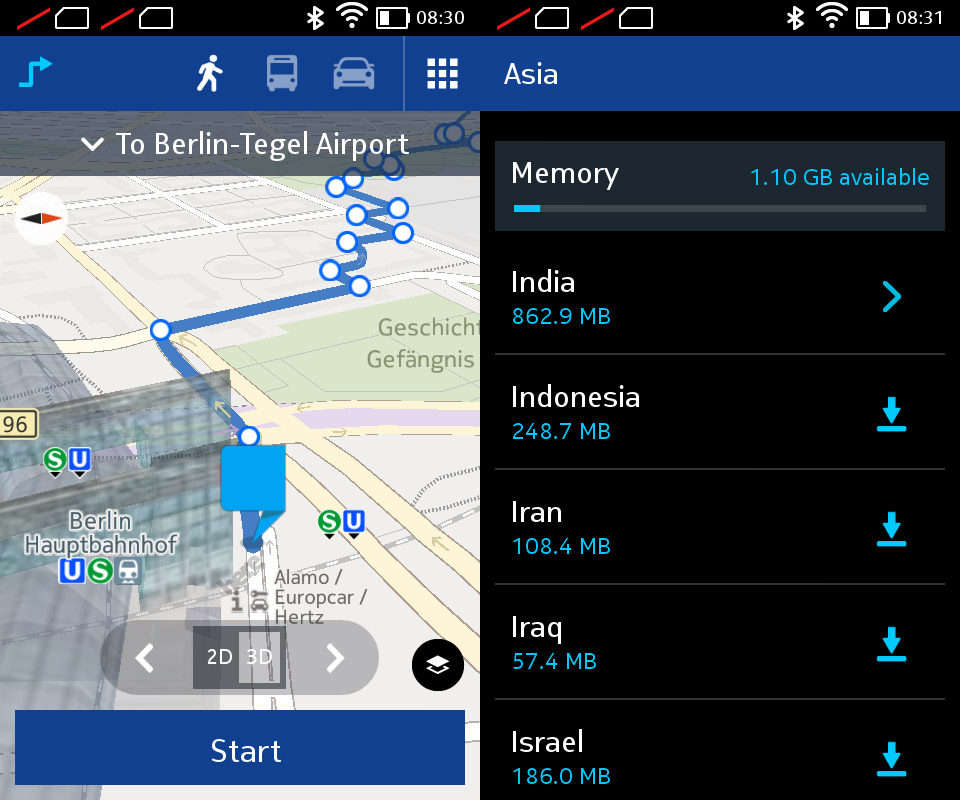 The basic interface of the phone is divided into two sections. There's the homescreen that is a single scrollable pane of icons and widgets. Swiping towards the right unveils the Fastlane notification and multi tasking system. That's it. Nokia has eschewed most of Android's UI eccentricities for a system that is so simple that it borders on lacking functionality for the above average user.  Let's start with the lockscreen.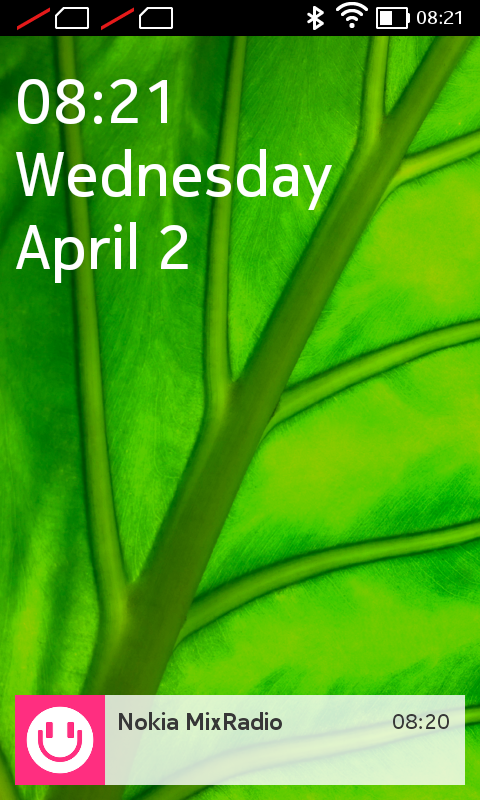 If you've seen the Nokia N9, this will be very familiar for you. The time and date are displayed over on the top. Below are where notifications pop up from your text messages and social interactions. You can then interact with these.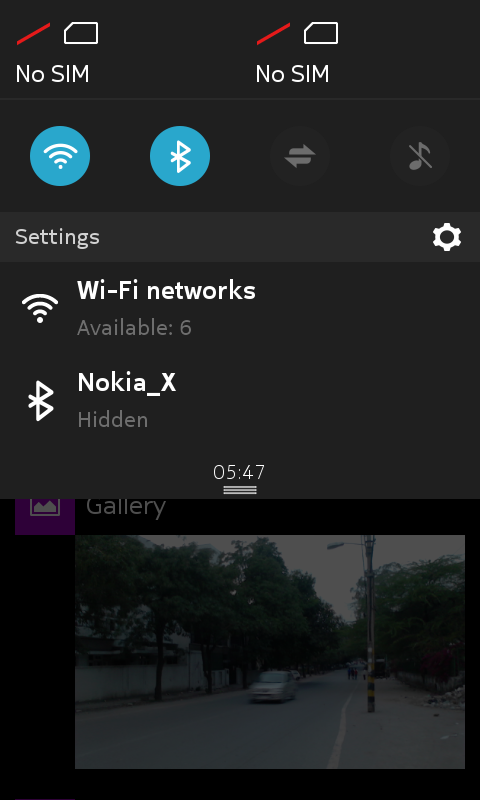 Being an Android device, it of course has a drop down notification bar that unfortunately does not display notifications at all. All you are left with are quick toggles for settings making the interface more Asha and less Android. And that brings us to Fastlane.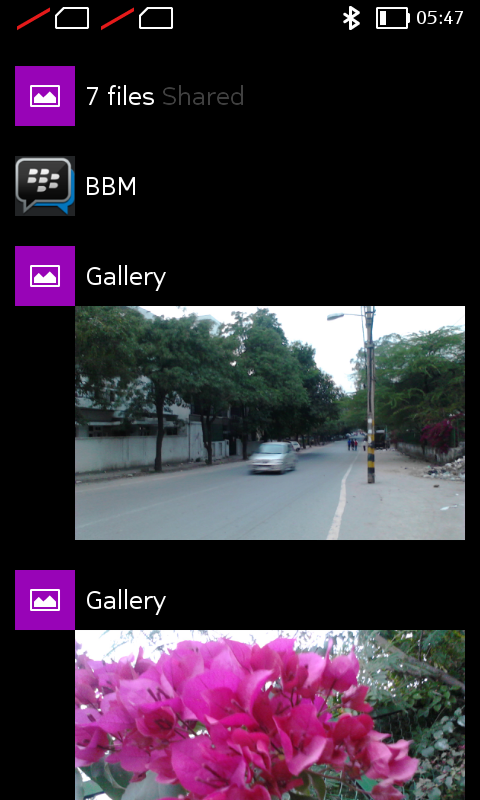 As we mentioned earlier, swiping to the right from the homescreen brings us to the Fastlane interface. This is the only way to access notifications and 'multitask' between applications. You'll get a listing of your recent events, apps used and also any pending application updated. Notifications too get queued up here. Notifications are actionable as you'd expect. That said, we're not entirely convinced by this UI decision. Fastlane requires stepping out of whatever app you are currently in, swiping over and then figuring out your next step of actions. This is counter productive compared to a standard dropdown notification hub which can be accessed from anywhere.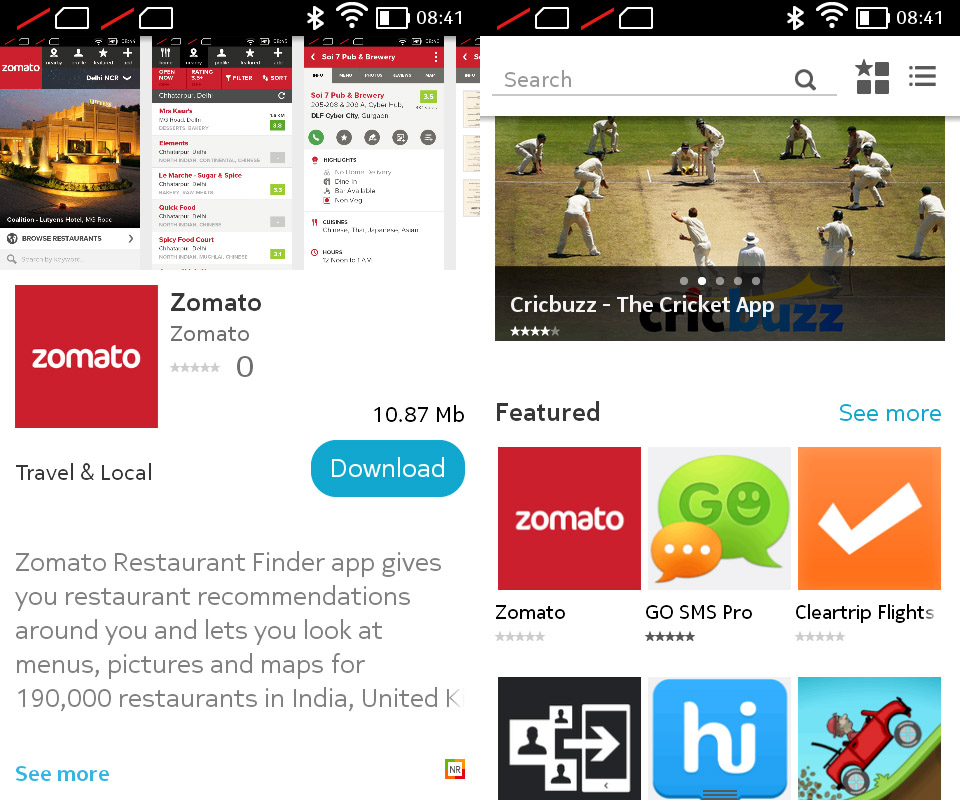 As we mentioned earlier on in the review, there is no Google Play Store onboard this device. Instead, Nokia ships the X with their own app store onboard that has a fairly robust selection of Android apps available. Nokia has made the process to get Android apps into their store fairly easy and for what it is worth, you can sideload and install a fair few APK files. Sideloaded apps are not guaranteed to and often do not work too well given the button configuration of the device. The one feature of the Nokia Store that really appealed to us and that Play Store should be adopting is operator billing. Carrier operator billing allows you to buy apps and make in-app purchases via your mobile balance / operator account and does not require you to have a credit card. This is particularly important for lower end devices like the Nokia X that cater to the volume segment.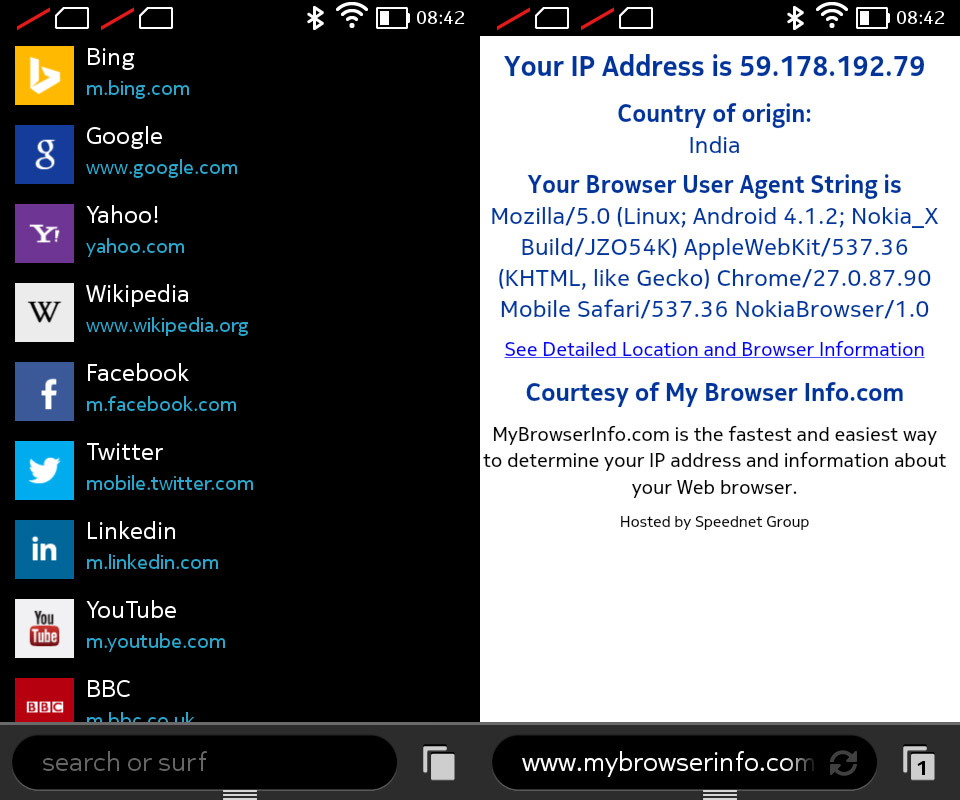 Because Nokia wanted to completely breakaway from Android's Google heritage, you also have to make a fair few compromises. Arguably the best browser on Android ie Chrome, cannot be installed on the X and your best bet is to use the preinstalled Opera browser though the default option isn't too bad either. Similarly, the default search option is Bing and there is no Gmail onboard. You'll have to make do with Nokia's email application that is just about adequate.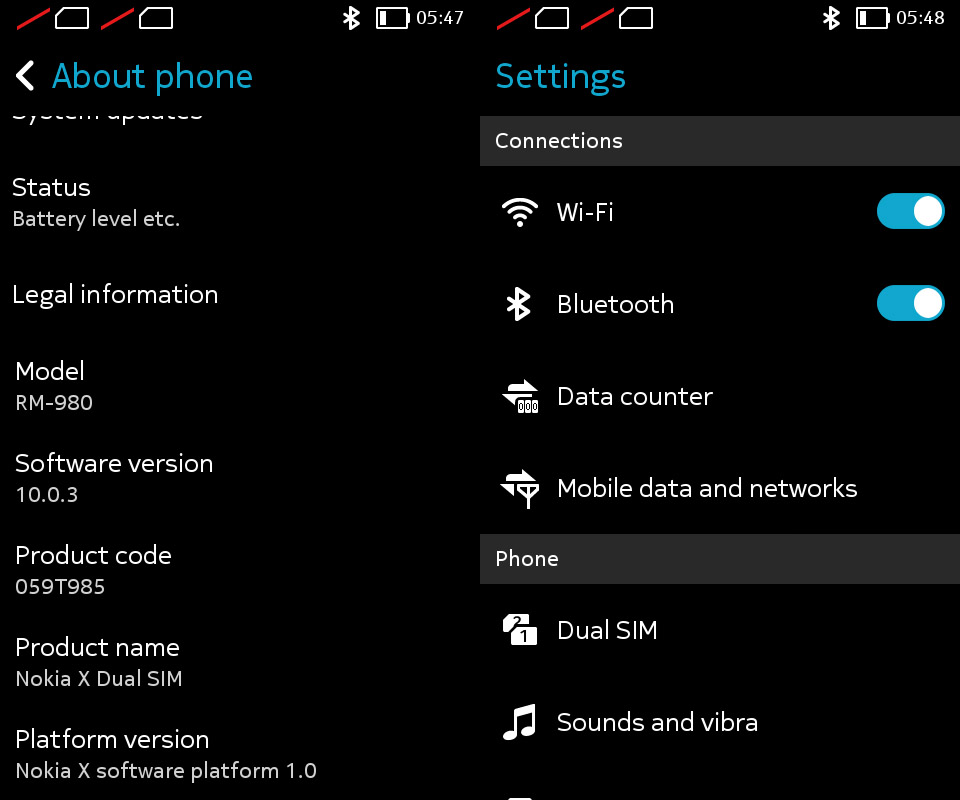 When talking about software, the Nokia X is a very polarising device. While technically it does run Android, this implementation is far from what people expected when asking for a Nokia device running Android. It might suffice for first time users but a power user's phone this is not.
Performance
It probably isn't fair comparing the Nokia X to other Android devices in it's price band on the basis of specifications given how different and optimized the Android build on it is. Powering the X is a 1Ghz Qualcomm Snapdragon S4 Play dual core CPU with Adreno 203 graphics. This being the absolute base model amongst the three devices launched by Nokia, you get a woeful 512MB of RAM and 4GB of storage. You also get a microSD card slot to expand that storage.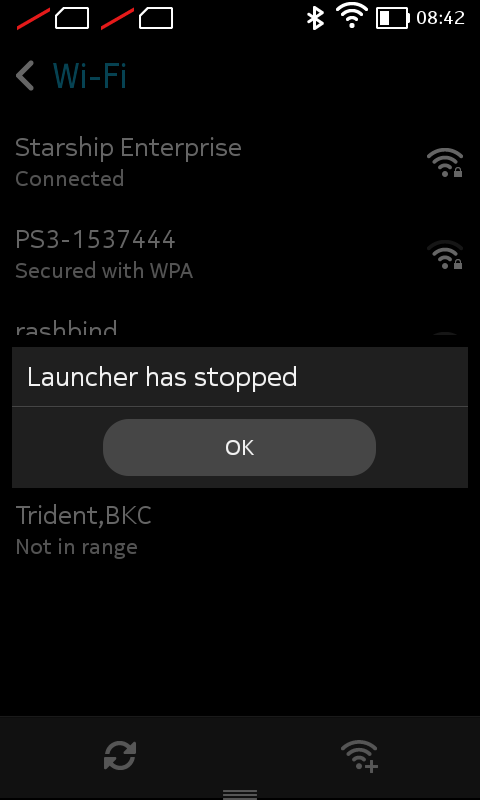 Real life performance is a mixed bag. The interface is smooth enough for the most part though there are occasional lags while just scrolling through. We also noticed that the Fastlane launcher had a tendency to crash when juggling between heavy applications. Apps take a second or two to start up and heavy apps take longer still. The browsing experience is really not that good either due to the combination of a low resolution display, anaemic processor and very limited RAM. We've included benchmarks below for your perusal. Fair warning, the Nokia X is anything but a powerhouse.
Display
The display on the Nokia X is a 4 inch LCD panel. With a resolution of 800×480, the pixel density at 233ppi isn't particularly impressive. Pixellation is not hard to spot either.
The display does the job and little more.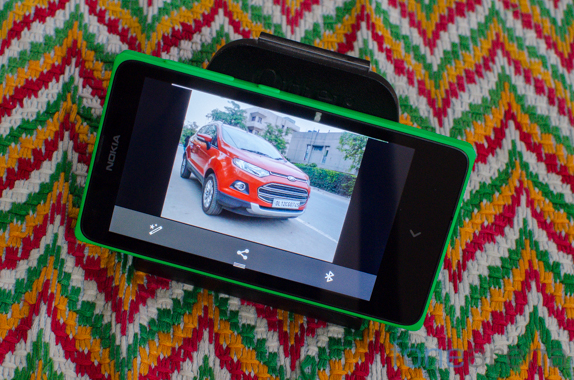 While colors are generally accurate, viewing angles are not that great and the contrast ratio too leaves a lot to be desired. The screen is also extremely prone to fingerprints and the brightness levels aren't high enough to guarantee good outdoor visibility.
Camera
The Nokia X has 3 megapixel fixed focus camera that gives a new meaning to low quality images. At a time when even entry level Android devices pack a semi decent 8MP shooter, the choice of a 3MP camera module that lacks auto focus leaves us scratching our head.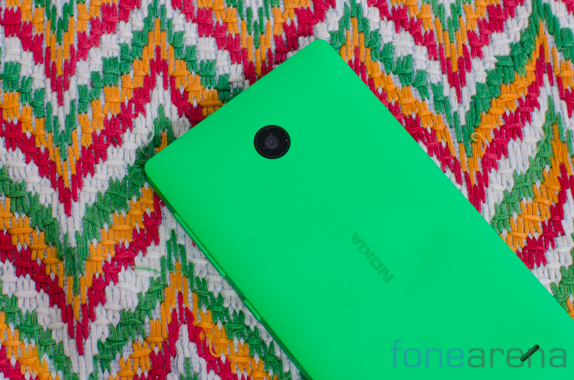 Image quality is what you'd expect. Shots in brightly lit conditions are passable with decent color reproduction though the dynamic range leaves a fair bit to be desired. The lack of auto focus means that close up shots are out of the question and you'll have to be very careful while framing your images as anything too close or too far will be out of focus. Don't even bother taking a low light shot as the lack of an LED flash means that any attempt you make will probably look like a colossal mess.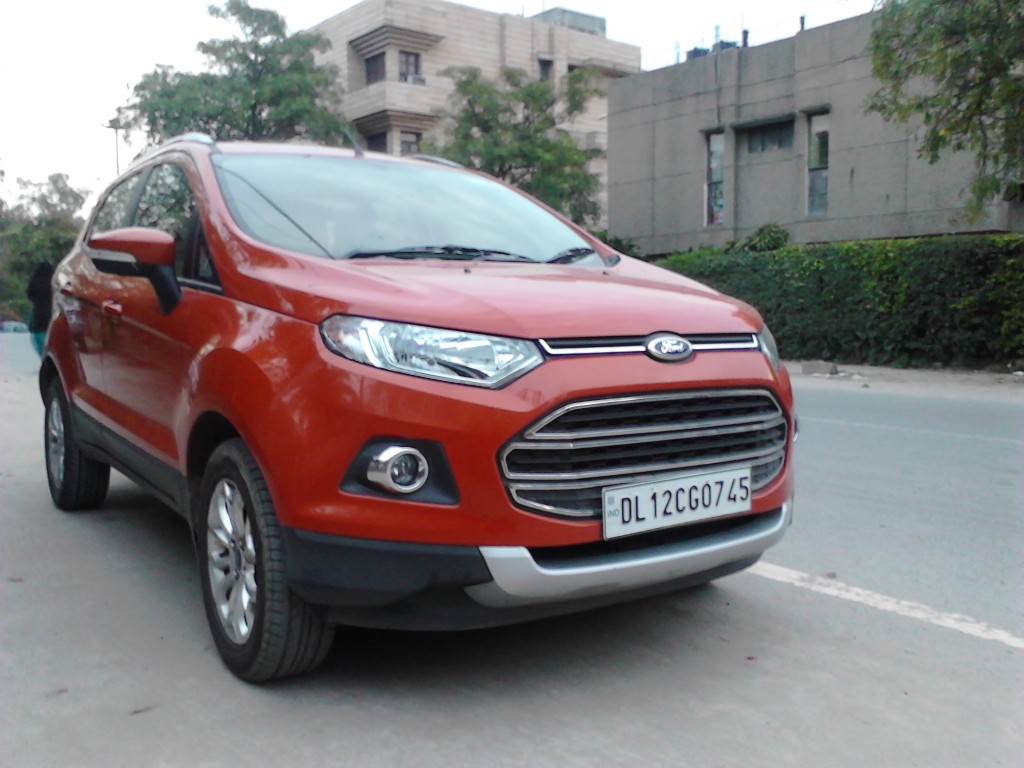 Video recording tops off at 480p resolution and the lack of autofocus once again shows its limitations. Video quality is generally terrible and not something you'd really want to use for anything remotely critical. Clearly a cost cutting measure, we're not to happy with the choices made with the camera on the Nokia X.
Connectivity & Battery Life
Connectivity options onboard the Nokia X include WiFi, 3G, Bluetooth v3.0, GPS, FM Radio and dual SIM support. The dual SIM support is fairly robust and you get the whole host of options you'd expect including setting a specific SIM as your data SIM and the other as your default calling SIM. 3G is supported only on SIM 1.
There's a 1500 mAh battery unit powering the show here. In day to day usage, it is possible to get about a day of work out of the phone. Heavy usage will mean that you'll probably have to top off in the evening. All said and done, you'll definitely have to charge the Nokia X overnight.
Conclusion
While many expected and wanted an Android device from Nokia, the Nokia X wasn't what they were hoping for. For what it's worth, that is also not the target market that Nokia is aiming for. The Nokia X is meant for first time smartphone buyers, people who just want a simpler and hassle free device on hand. It brings the simplicity of Nokia's Asha device with smarter functionality and a whole host of apps on board.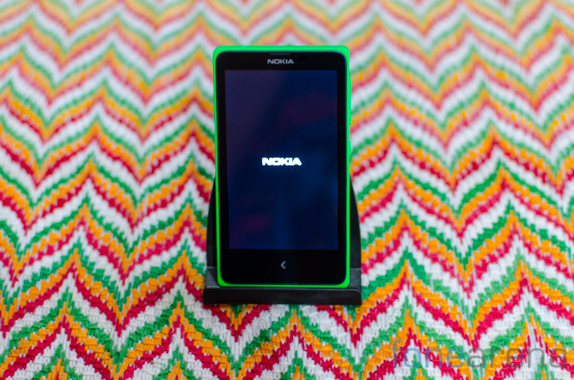 Comparing it to other 'proper' Android devices would be rather pointless as the target demographics for the two phones are completely different and Nokia is well aware of this. If your need is a budget Android device, then the Nokia X is not what you should be looking at. The Nokia X is for users that want a phone with smart capabilities, solid construction and a straightforward interface. Nokia's mapping and music services further sweeten this deal. While the camera turned out to be a disappointment, generally the Nokia X proves to be a very capable device if you fall in it's target audience. The Nokia X is priced at Rs. 8599.
Pros
Excellent hardware quality
Nokia exclusive apps
Cons
Completely cut off from the Google ecosystem
Poor camera
Underpowered with a very limited amount of RAM