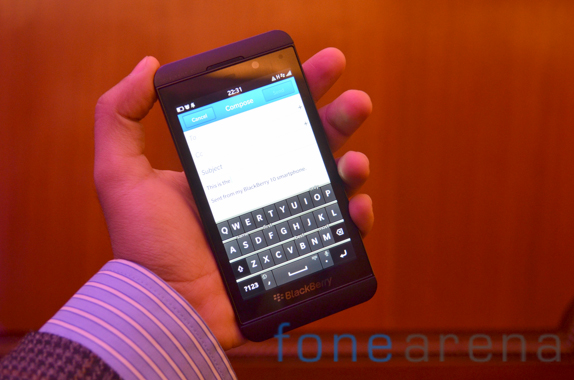 BlackBerry Z10 had already received a price cut in India last year, few months after it was launched at a price tag of Rs. 43,490. To celebrate the 10th anniversary of its foray into the Indian market, BlackBerry has cut the price of the BlackBerry Z10 to Rs. 17,990 for a limited period. Last year the company announced EMI schemes for the Z10 and up to Rs. 11000 discount on the Z10 in exchange for old phones.
Commenting on the new offer, Sunil Lalvani- Managing Director India for BlackBerry said,
BlackBerry has a vast and loyal user base in India and we're keen to provide these consumers with the unique communication experience that BlackBerry 10 offers. This commemorative offer puts the BlackBerry Z10 at Rs. 17,990/- and will ensure users are able to enjoy the cutting edge experience of a full-touch device combined with a revolutionary operating system – all at an attractive price point.
The new limited period offer is only available for the next 60 days.