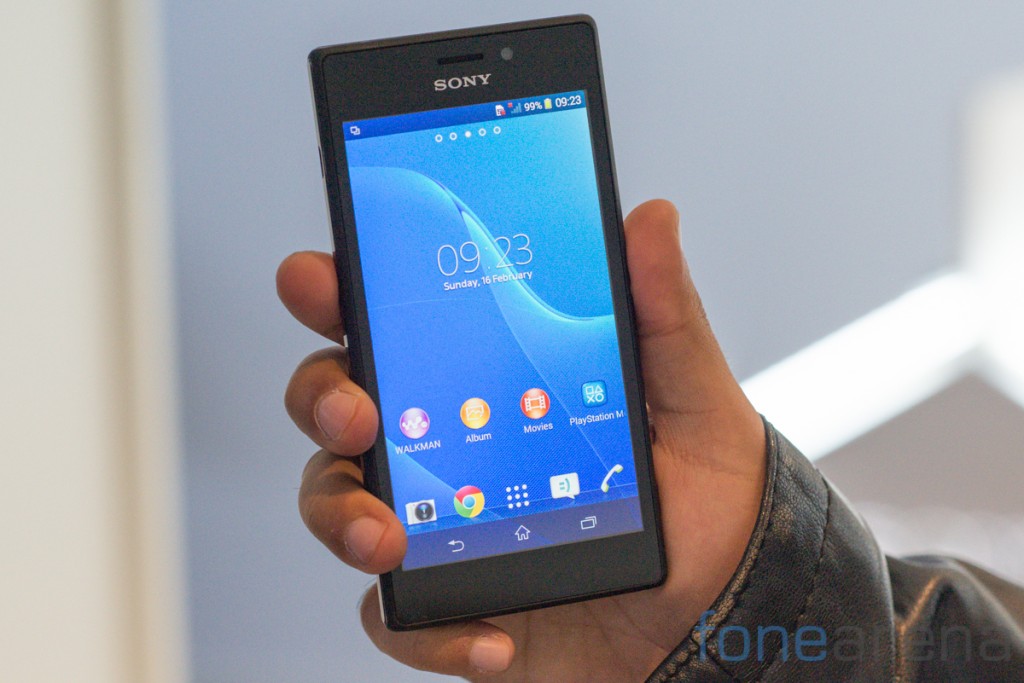 Amongst the high spec devices launched by Sony, the M2 emerged as the device aimed at the mid range segment. The phone that has a design language decidedly similar to the flagship Z2. The front of the phone has a large 4.8 inch display that has a resolution of 540×960 pixels. First impressions with the hardware definitely left a positive impression as we quite liked the solid construction. The device is predominantly made of glossy plastic which is quite fingerprint prone.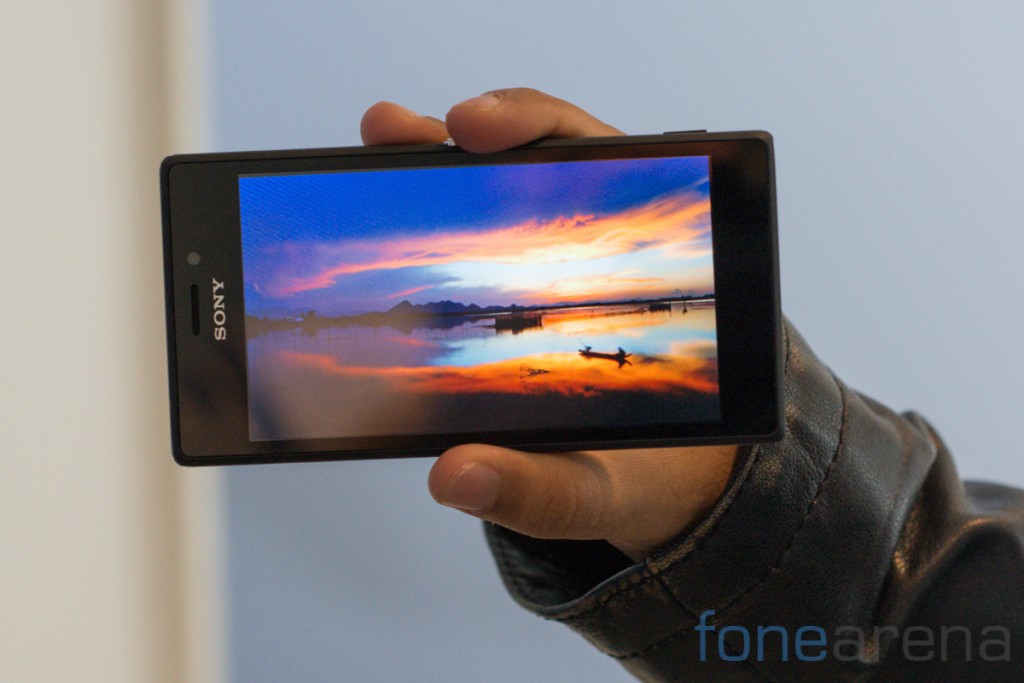 We have a quick hands on video for you right below.
httpv://www.youtube.com/watch?v=a3aY-0aQDoc
The display on the phone is a 4.8inch panel and has a resolution of 540×960 pixels. The screen has great viewing angles and the contrast levels are above average. While not the sharpest display around, we think it was quite serviceable.
The left side of the phone sports the microUSB port while the right side of the phone has a machined aluminum power button in the middle. The camera key and volume rocker on the other hand are made of plastic. The microSD card slot can also be seen here hidden under a flap.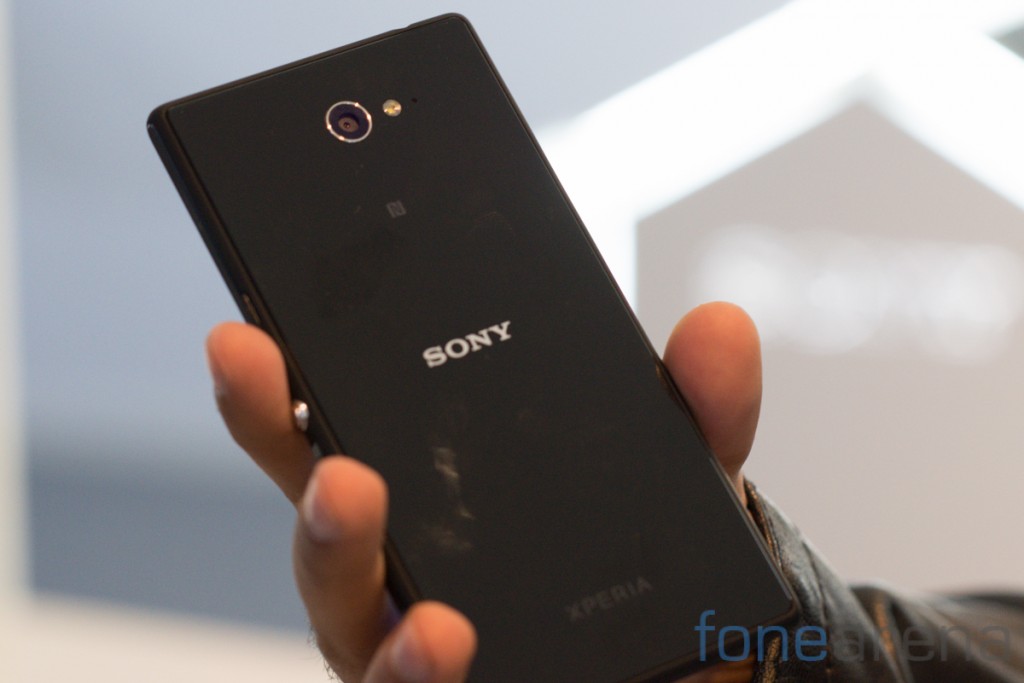 Under the hood of the phone is a 1.2Ghz Cortex A7 processor. Paired with 1GB of RAM, it should be just about powerful enough for daily usage. In our brief testing, we couldn't experience any lags while browsing through the interface. The phone uses the standard Sony interface layer that is fairly minimal but very functional too.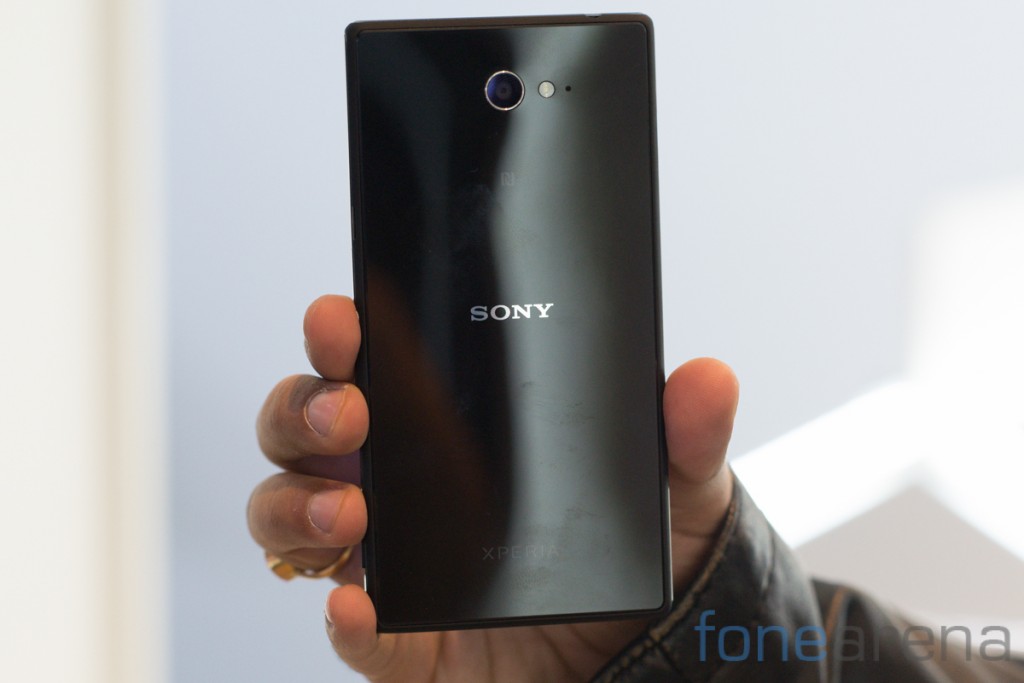 We were suitably impressed by the phone in our brief time with the handset. Not only did the hardware feel good but the entire experience felt smooth and fluid though the real test will be once we actually have the phone with us for testing. Initial impressions are however quite good. Watch out for the Sony M2 to hit retail later this year.