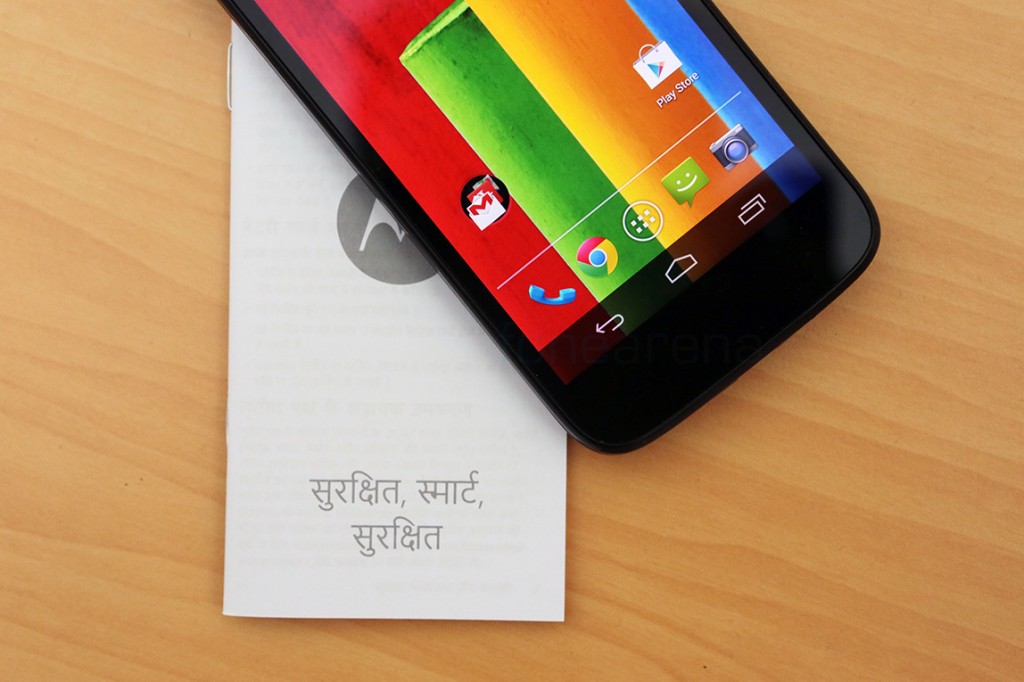 The dual SIM Motorola Moto G has taken over India ever since it was officially launched here. It was sold out in less than an hour, and a lot of buyers were left frustrated with delays, but it still has quickly become the most popular mid range phone in the market. We had ordered the 16 GB Moto G immediately after the Flipkart pages went up, and got it delivered soon. So, here's our unboxing of the device, with a small twist. You must have known that we have the Google Glass with us, so we took it for a POV spin in the Moto G Unboxing, you can watch the video here –
Unlike the UK version we unboxed earlier, the Indian variant of the Moto G does come with a charger and headset, but no signs of a separate micro USB cable for data transfer here. All the box contents laid out in a single pic –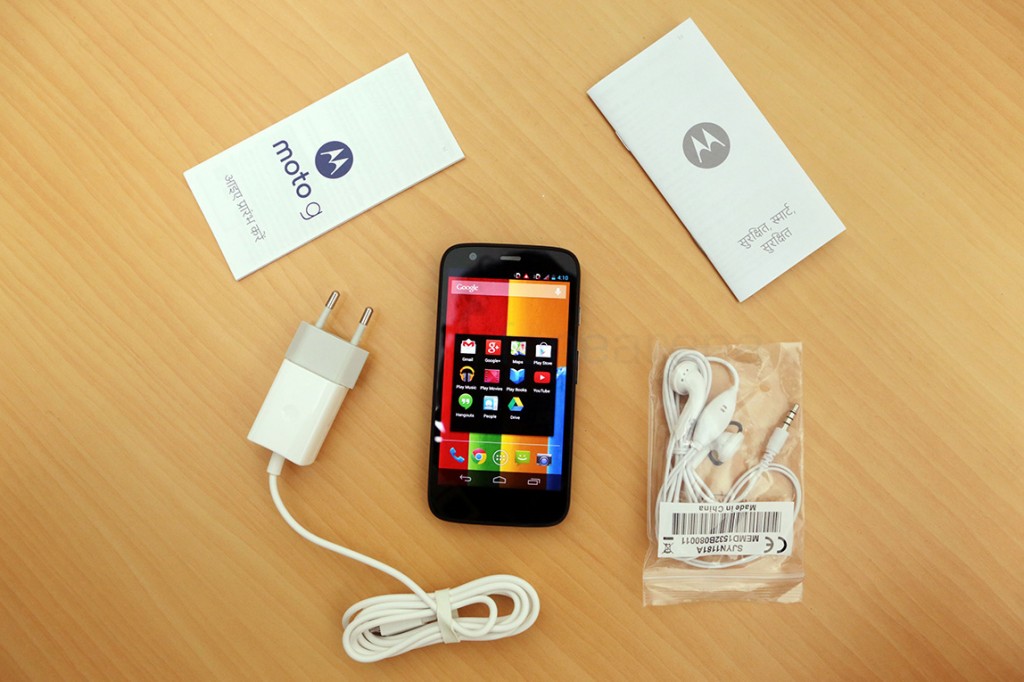 Box Contents
Motorola Moto G 16 GB in Black
Wall charger without detachable micro USB cable
Headphones with mic
Information booklets on Dual SIM and user guide in English and Hindi
The dual SIM Moto G is the same as the original, except it has two micro SIM slots underneath the back cover. You can see those slots clearly in the video above, but here is how the functionality is built in to the software –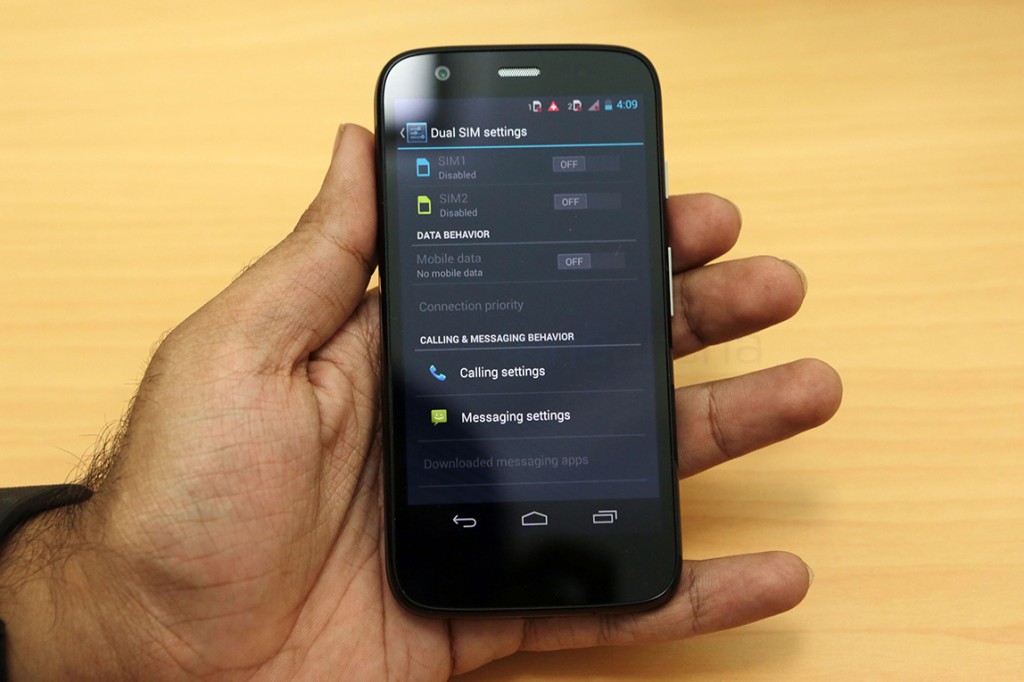 Very similar to the options that are offered in some of the local dual SIM phones here, in which you can turn each SIM on or off, change the data behaviour and have granular control over calls and messages etc. Otherwise, the Moto G is almost exactly the same, except for the slightly better quality of the back cover. We reviewed the single SIM version sometime before, you can check it out here – Motorola Moto G Review.
For a closer look at the box contents, check the pictures below –
On a side note, what do you think? Should we do future unboxings of special devices with Google Glass for a POV perspective? Let us know in the comments section below.