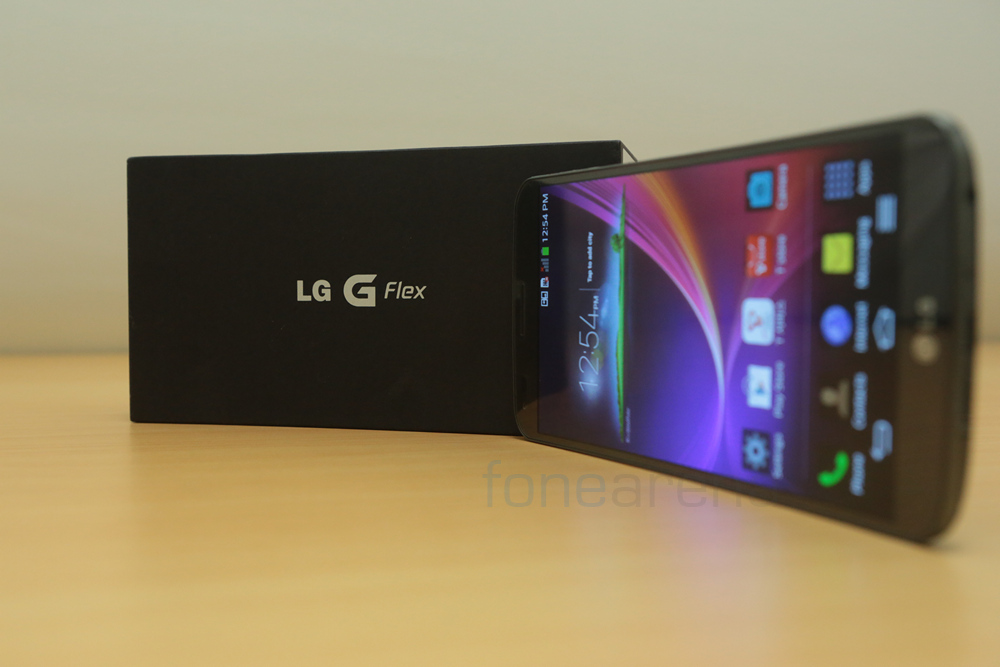 LG Electronics introduced the G Flex, the company's first curved smartphone back in October, which went on sale in Korea in November. It  was launched Singapore and Hong Kong in December, now the company has announced that the phone would go on sale in more than 20 major European markets including U.K., Germany, France, Italy, Sweden, and Austria starting February 2014.
The LG G Flex packs a 6-inch (1280 x 720 pixels) HD Curved Plastic OLED display from LG Display that vertically concave from top to bottom with a radius of 700mm, powered by a 2.26 GHz quad-core Snapdragon 800 processor and runs on Android 4.2.2 (Jelly Bean). It has a 13-megapixel rear camera with LED flash and a 2.1-megapixel front-facing camera. It packs a 3500 mAh curved battery developed by LG Chem.
The LG G Flex was shownoff in India last month, which is expect to launch next month. It would hit U.S markets sometime in Q1 2014 on all three major carriers, AT&T, Sprint and T-Mobile. Check out our LG G Flex Unboxing and Benchmarks.