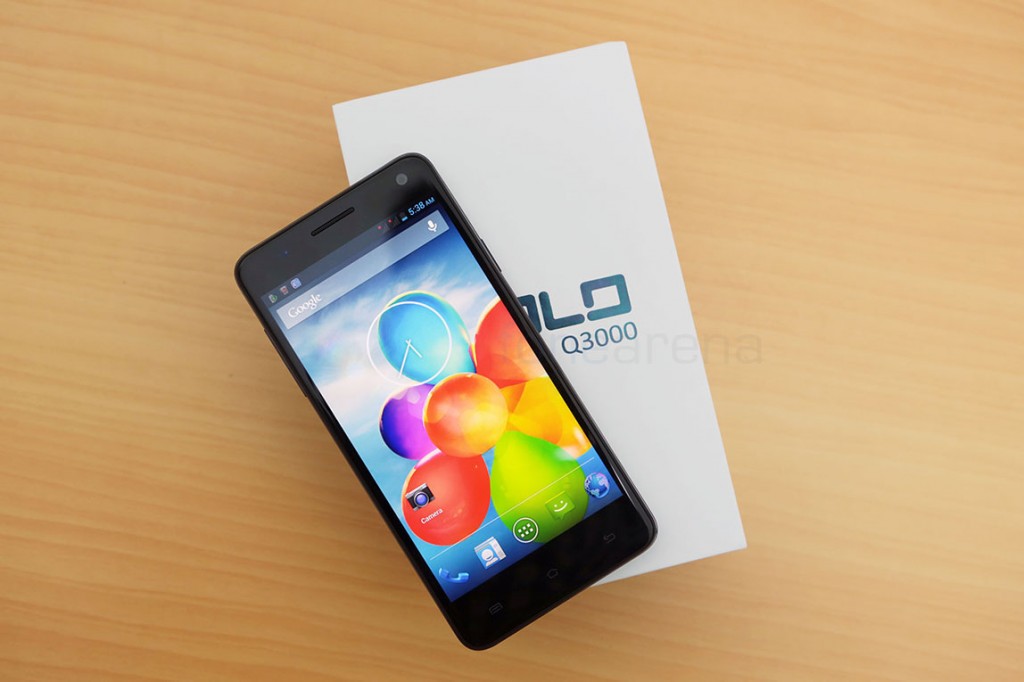 The Xolo Q3000 is the first device from the company to incorporate a full HD 1080p screen. Yes, it took a while for Xolo to do that, as we saw the 5.5 inch Q2000 sporting a 720p screen even when it had the MT6589 Turbo inside. But with the Q3000, Xolo has its first 5.7″ device as well as its first 1080p phone, so we felt it would be pretty interesting to check this phone out. So, here you go, the unboxing video of the Q3000 where we will show you the box contents and a quick overview of the phone itself –
Here are the box contents of the Q3000, which surprised us with a few interesting additions –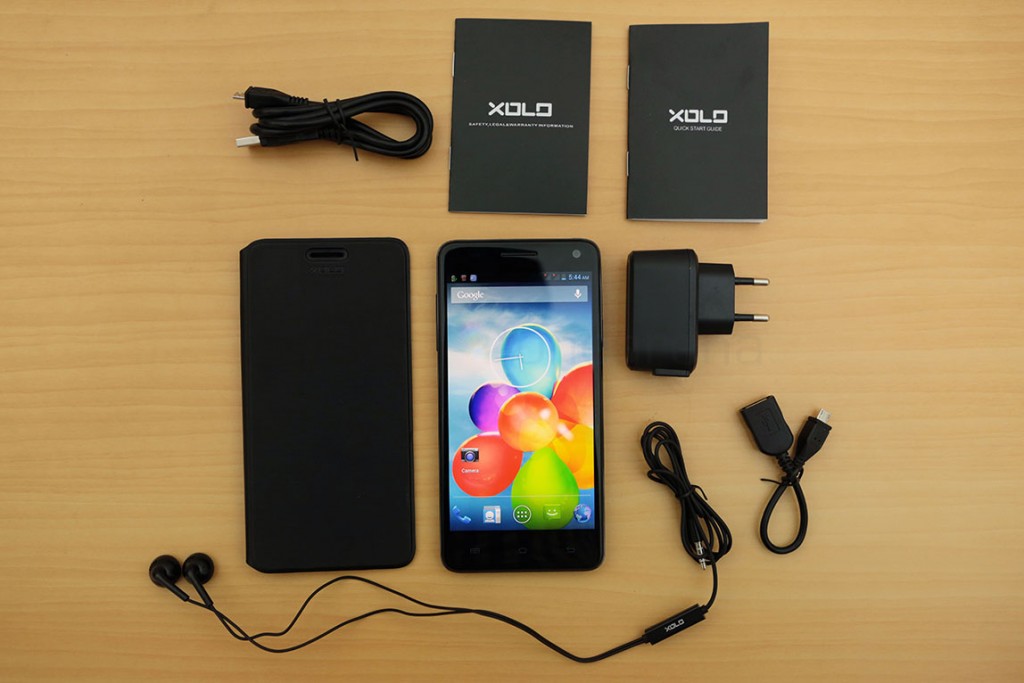 Box Contents –
Xolo Q3000 in black
Flip Cover(Unconventional)
Extra scratch guard
USB Travel Charger plug
micro USB cable
micro USB OTG cable
Xolo branded headset with mic(not in-ear)
Information booklet and warranty/safety guide
Out of all these box contents, we found that the USB OTG is one of those rare additions that we usually don't see on other phones, let alone tablets. The other interesting addition was the kickstand-cum-flip cover, which uses sticky yet not icky adhesive to stick to the phone's back rather than completely replacing the back panel, which is the norm with many of the devices today.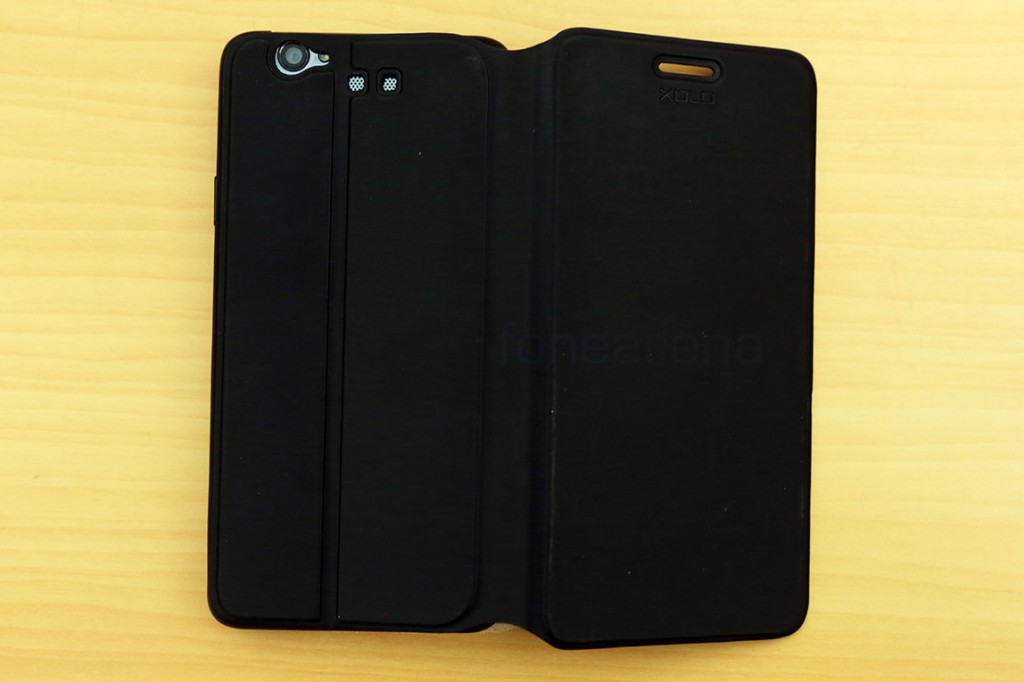 This is how it sticks, after carefully adjusting it to the correct position(it was hard). It doesn't leave marks on the back of the phone, which is surprising as the cover's grip on the phone is very very strong. It also doubles up as a kick stand –
With a large 5.7 inch full HD screen which is very likeable for watching videos, the unconventional flip cover is definitely a very good addition in the box, we feel. And then we have the USB OTG cable too –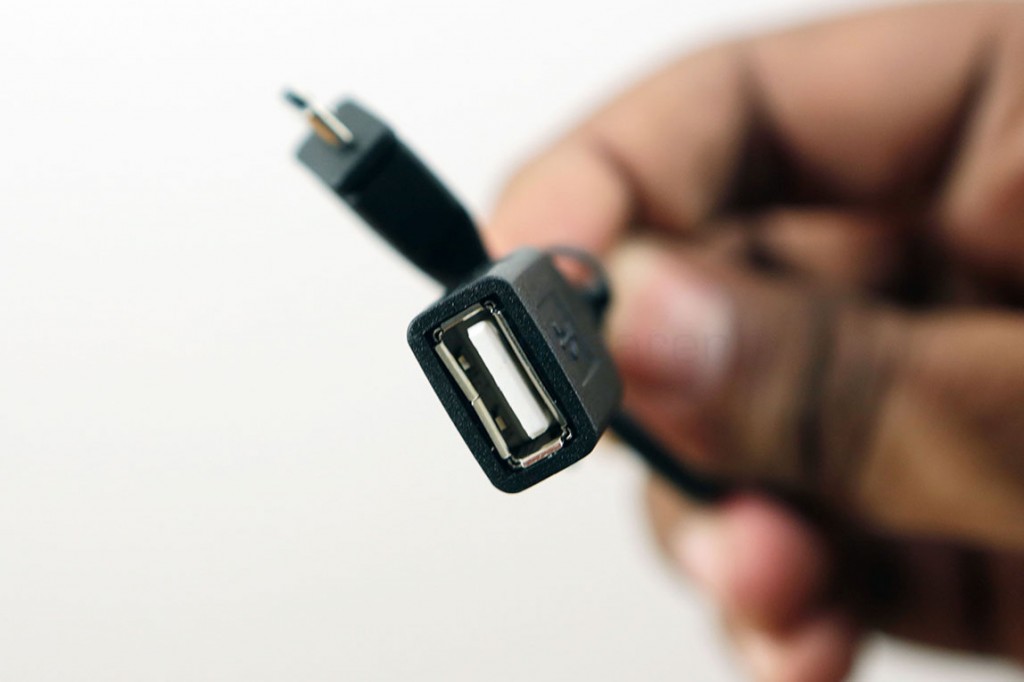 This will allow you to connect all kinds of peripherals to the Xolo Q3000, like even a PS3 controller to play games. The kickstand now seems like an even better idea, but the gaming part is subject to the device's performance of course, which we will see about, later in our reviews. Onto the phone now.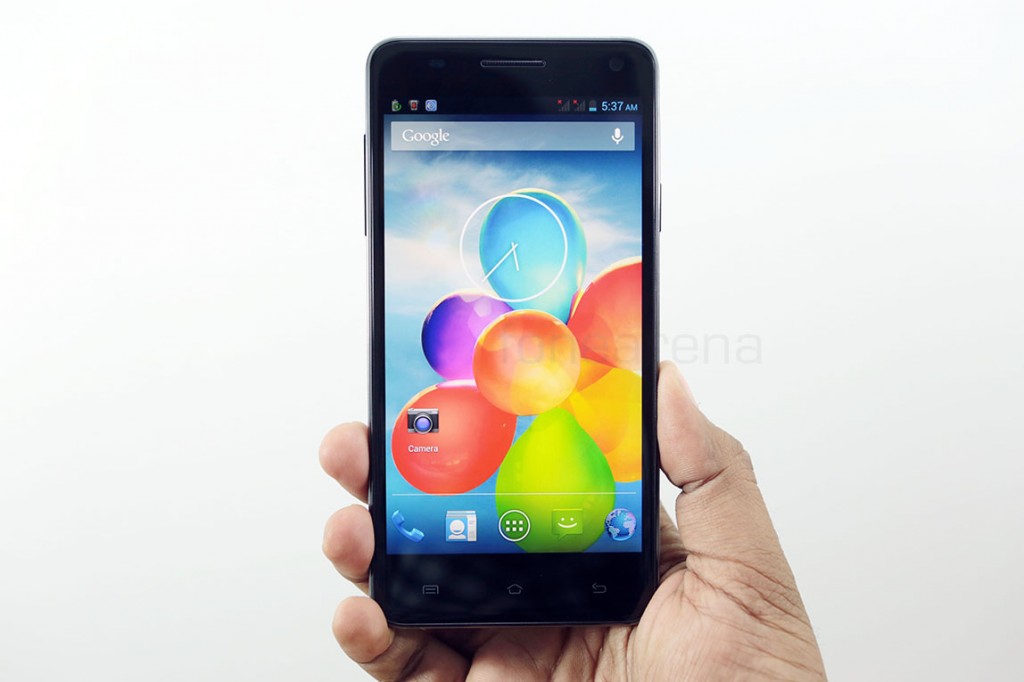 The phone is huge. It really is, but thanks to small bezels on the sides, it's not too hard to handle. The IPS screen is covered by gently curved glass which looks great in terms of design, and the display is as good, in terms of performance. With great viewing angles and a crisp 368 ppi, this is one of the better screens we have seen at this price range.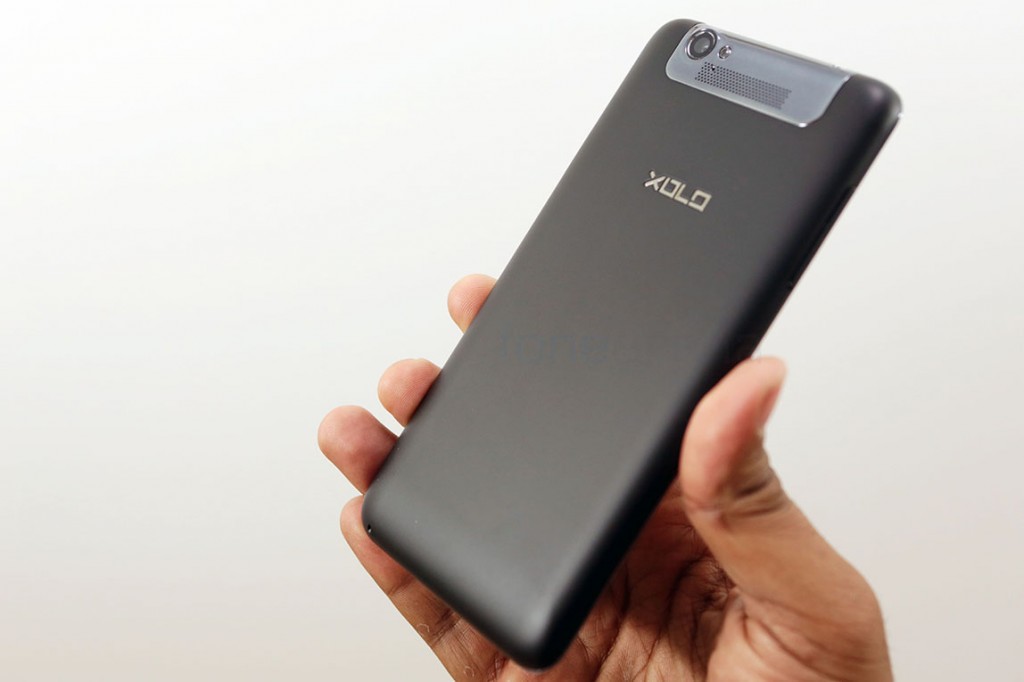 The back is made of soft touch plastic, which is in complete contrast with the cheap plastic strip on the top that houses the camera, the secondary mic and the loud speakers. Underneath the cover, we have the massive 4000 mAH battery, another first for Xolo and its phones, which should provide long standing battery life, we hope. But more on the phone later, we will have a complete review for you soon, and of course a lot of videos too, so stay tuned!
Meanwhile, here are some more pictures of the box contents –