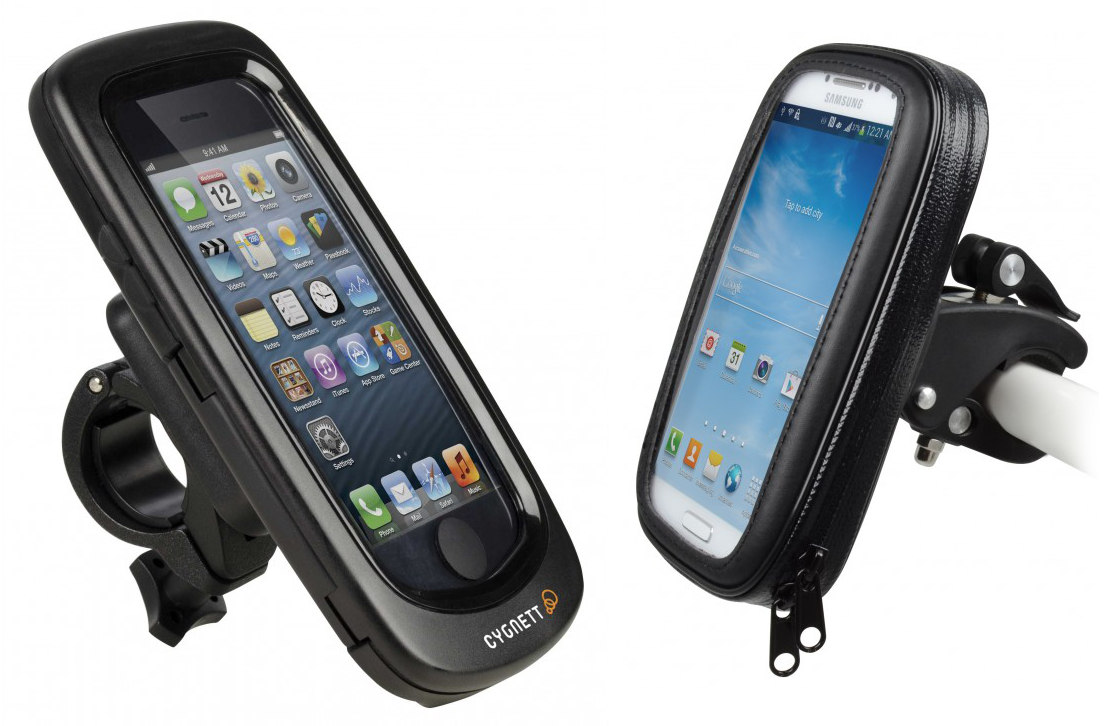 Cygnett India has launched new range of all-weather smart phone mounts for bikes. These include, Bike Mount Universal I & II (for standard and large size smartphones) and Bike mount specifically for iPhone 5 and iPhone 5S. These cover most large and standard sized smartphones. These are easy to install and remove, and the iPhone mount is a hard casing with quick release mechanism that offers all round protection. The Universal mounts are easy to use and has  zip closure mechanism, additional foam inserts to accommodate a wide range of models.
The all-weather smartphone bike mount range include
Cygnett  protective bike mount for iPhone 5 and iPhone 5S – Hard case offers all round protection – Price: Rs. 3,999
Bike Mount Universal I for standard sized smartphones – Zip closure and additional foam inserts to adapt case to any device depth, and the durable case offers all weather protection. The handlebar mount rotates 360 degrees and attaches quickly to any bike.  – Price Rs. 1,999
Bike Mount Universal II for most large screen smartphones – Similar features as the Bike Mount Universal I including zip closure and durable case – Price Rs. 1,999
These Cygnett smartphone bike mounts are available across all the major cities like Delhi NCR, Mumbai, Bangalore, Chennai, Kolkata through stores and online retailers.