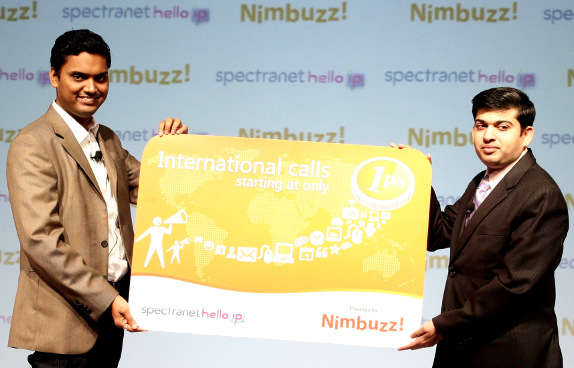 Nimbuzz, popular communication and entertainment platform, has announced that they have partnered with Spectranet hello ip to offer international calling to Nimbuzz users at affordable rates. This would let Nimbuzz users in India make international calls at rates as low as 1 paise per second, which is similar domestic calling rates. This platform hosts the Spectranet hello ip dialer where users can make international calls and also buy calling credit.
This is a pre-paid offering where users can recharge their accounts through credit card. This however doesn't support domestic calling within India, and works only for International calling.
At the launch, Vikas Saxena, CEO, Nimbuzz, said,
Nimbuzz has always believed in creating an ecosystem that brings the world together. We are extremely confident that our partnership with Spectranet hello ip will allow our Indian users to reach out to their loved ones across the world without cost concerns. The Spectranet hello ip is a unique proposition that allows Nimbuzz users to make international calls at rates almost 450% less than those that are available in the market today.'
Regarding the partnership with Nimbuzz, Udit Mehrotra, CEO, Spectranet hello ip said,
We have seen an incredible appetite among the Indians to interact with their personal and professional connections in India and across the world. The worry of having to incur huge costs forced people to curb their natural instincts while calling abroad. Spectranet is thrilled to partner with Nimbuzz to launch hello ip and we are extremely hopeful that this association will give Indians an opportunity to freely communicate with their loved ones across the world.'
This service works on all data networks and Wi-Fi starting today for users with Nimbuzz apps. They have also set up 24×7 calling and email support to assist users with their concerns.