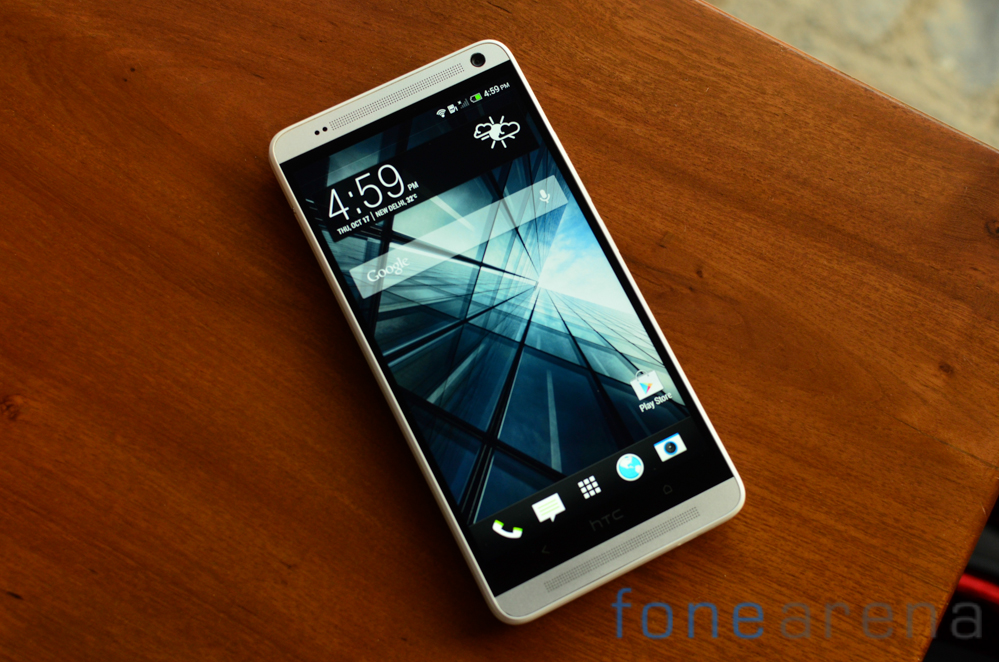 The HTC One Max is the newest device off the block from the Taiwanese company. Building off a design that high resembles the One Mini, phone packs a gigantic 5.9 inch screen. This surrounded by the aluminum and plastic shell makes it a rather humongous device. Here is a photo gallery of the device to whet your appetite, do check back for the hands on report shortly.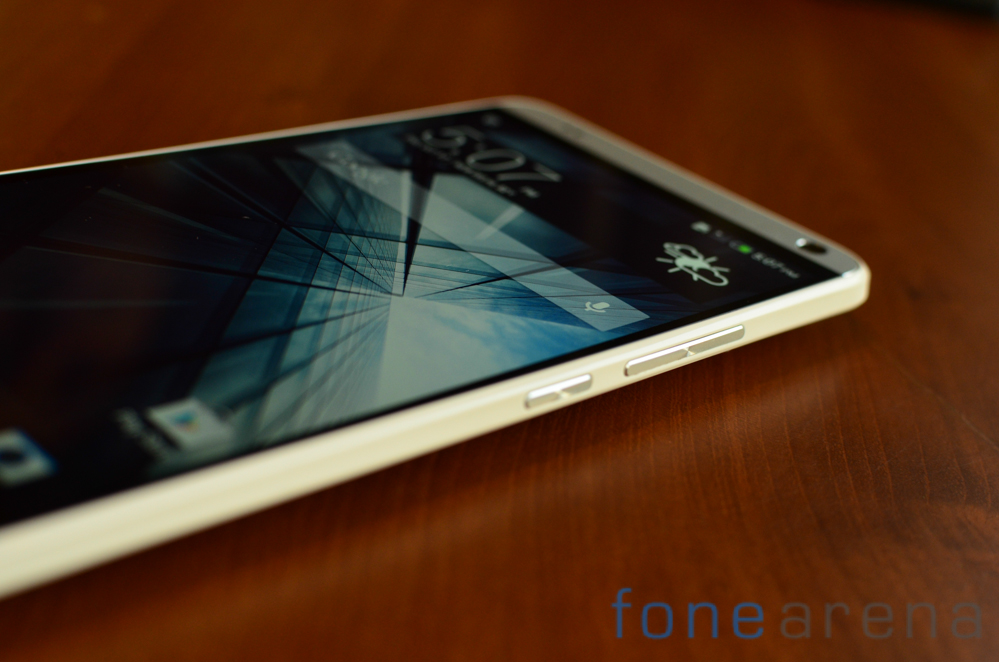 The 5.9 inch Full HD display has HTC's spectacular BoomSound speakers at the top and bottom of the phone. A front facing camera is located at the top right corner. Two capacitive keys flank the HTC logo below the display. Keeping in mind the gigantic proportions of the phone, the power lock key has thankfully been shifted over to the side of the phone. The aluminum buttons set inside the plastic frame provide decent tactile feedback. An iR port is located along the top rim while a slide switch that releases the backplate can be seen on the side.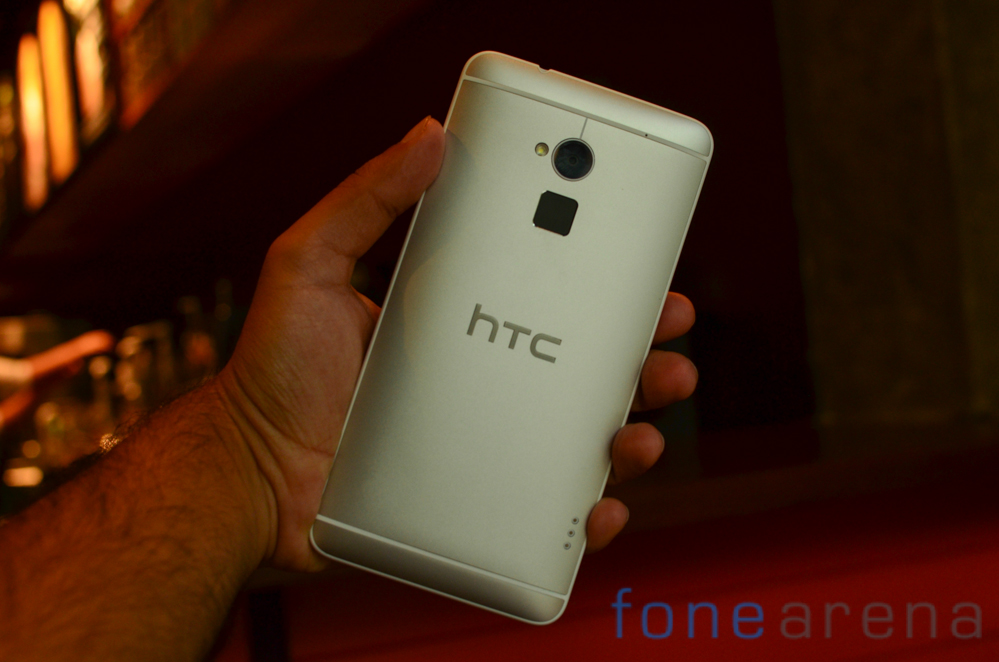 The HTC One Max also packs in a fingerprint reader. Located right below the 4MP UltraPixel camera, the fingerprint reader looks out of place and isn't very easy to reach either. We weren't particularly impressed by the software component that accompanies the fingerprint scanner. We've got more photos of the HTC One Max below and in depth report coming up shortly. Thanks to UnleashThePhones for the device!