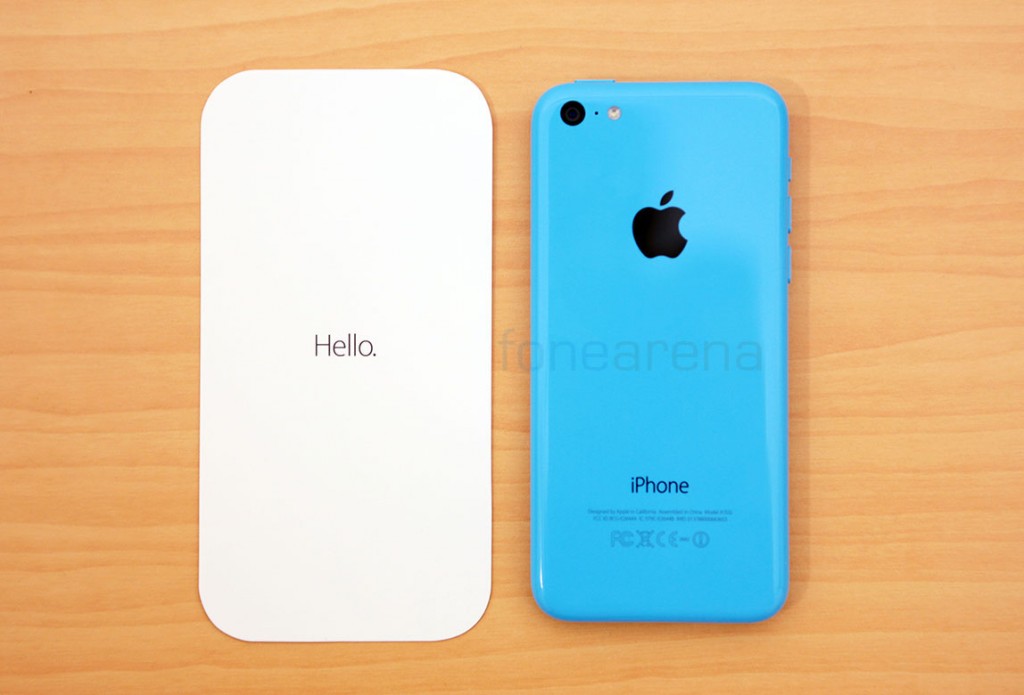 The Apple iPhone 5c has finally landed at the Fonearena HQ and we have it in our favourite colour – Blue! The new iPhone 5c is "unapologetically plastic" according to Jony Ive, the man responsible for Apple's well known industrial design, and we have to say we agree, a lot. The iPhone 5c beautiful to look at and beautiful to hold, no doubt about that, but there are not many changes under the hood. The iPhone 5c is just the iPhone 5 with a new body, but the plastic? The colourful polycarbonate unapologetic plastic? Well, we have shot an unboxing video for you to show just that, and more –
httpv://www.youtube.com/watch?v=6mwshO9iFoE
As usual, Apple have packaged the iPhone 5c really nicely, but this time it looks like an iPod Touch box. Here are the box contents –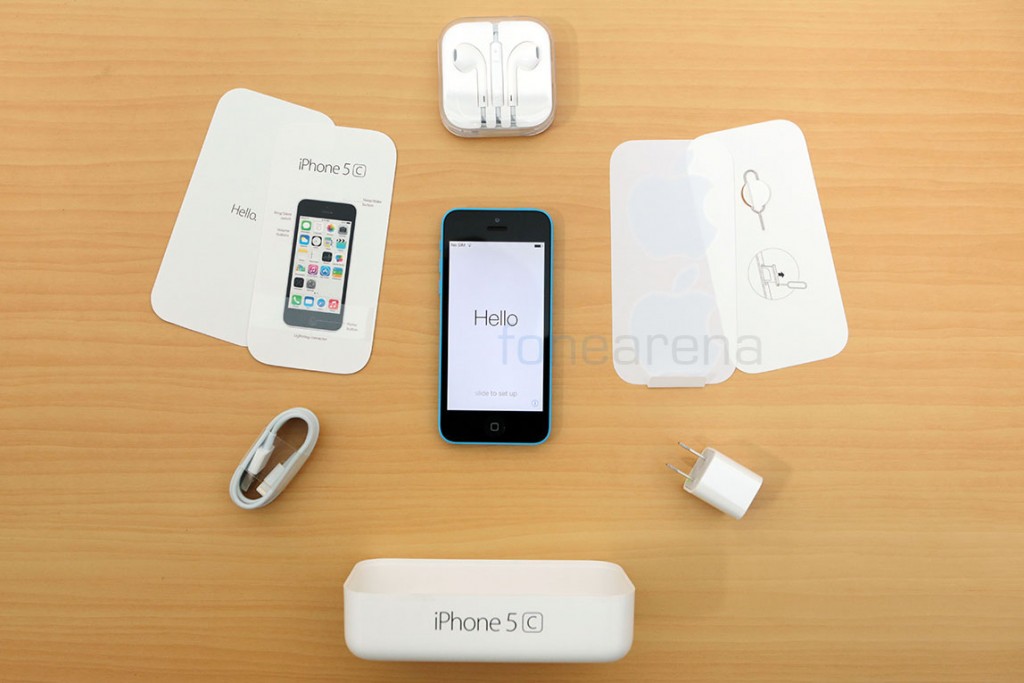 iPhone 5c in Blue
Lightning cable
Sim ejector tool
Travel Charger
Earpods with mic and controls
In our short hands on time with the iPhone 5c, we felt that the glossy back is actually really nice to hold and felt really high quality. The colour encompasses the front as a border on the otherwise black front.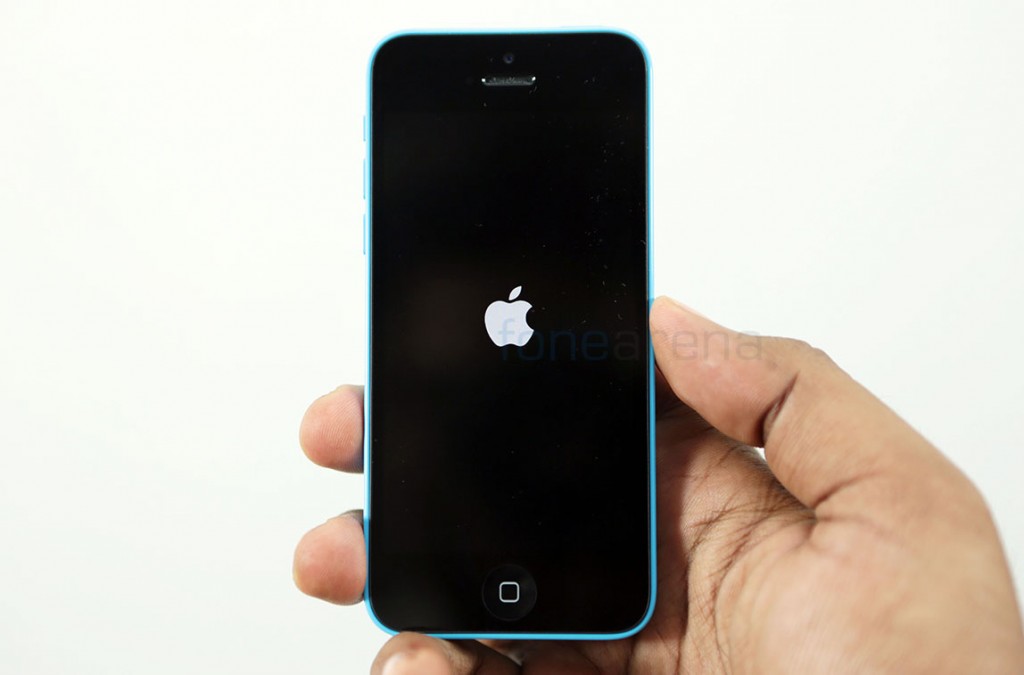 The back is completely coloured, and this is how it looks –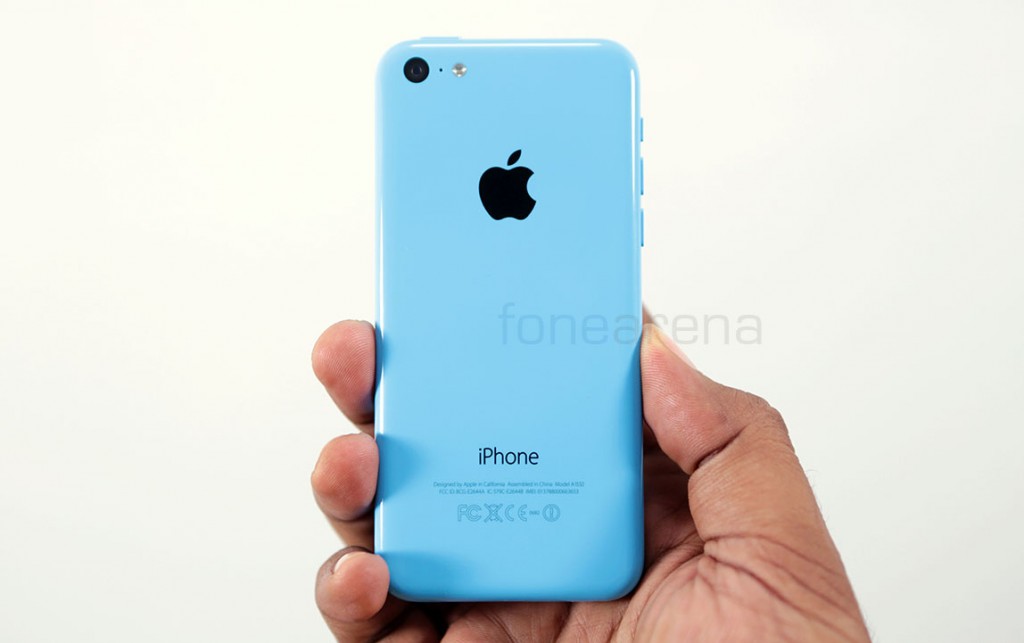 As expected, the buttons too are made with the same coloured plastic, and feel great in tactility, even better than the hard metal ones.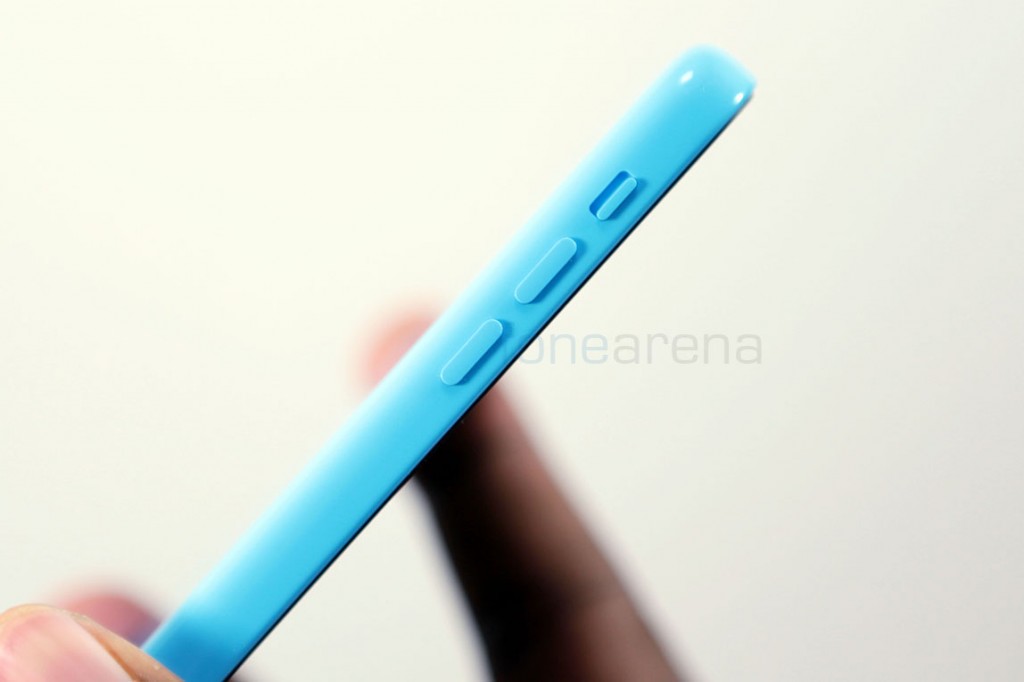 We also noted that the new Helvetica Neue Light font has been added on the back instead of the old one. This is the same font that is on the iOS 7 UI.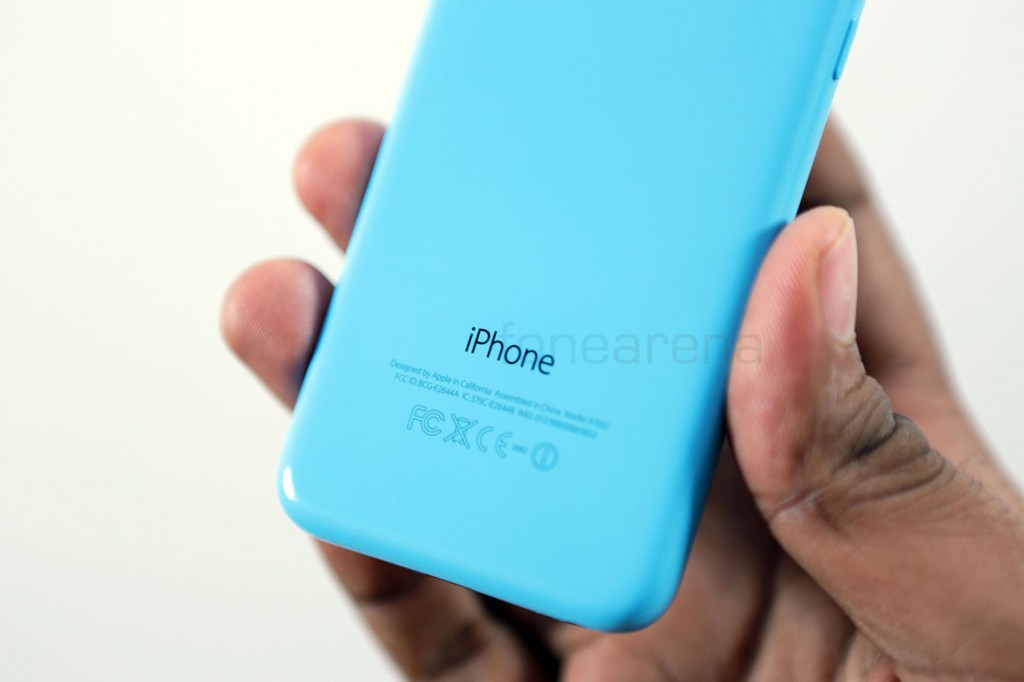 We'll have more to say when we get more time with the device. The only change being the aesthetics, we expect it to perform as well as iPhone 5 with iOS 7, but then look out for our full review soon. You can take a look at more images of the box contents here –