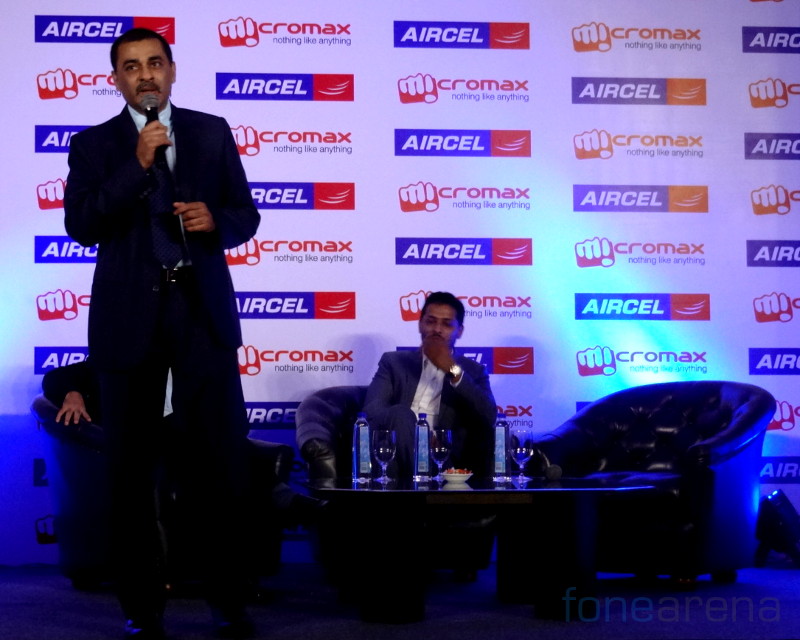 In a surprising move, Micromax, the second leading Smartphone vendor in India has tied up with Aircel, one of the leading network providers in India for bundled offers on its Smartphones and 3G dongles. What you see above is the image that details all the benefits of the bundling. The event has just started and we will try to bring all the details about the Micromax-Aircel bundling offers. Till then, you can watch the webcast here, of the event –

The partnership is actually more than device bundling and offers. Lets go into the details –
Micromax and Aircel will share the Channel, Retail networks and Sales Resources
There will be an integrated device sales activation program
Reverse bundling handset offers worth Rs. 12,000 for new Aircel customers
What the three points mean is that Aircel and Micromax are now partners in retail, meaning Aircel stores around in display will display Micromax phones, with the companies taking advantage of both the sales channels and resources. This is predictably a massive expansion for Micromax, more than Aircel, which already has a robust network.
The integrated approach might mean that all these Micromax devices sold through Aircel will come with the SIM pre-installed and will take advantage of the reverse bundling offer, which means that, like what they had offered for the iPhones, there will be data and call packages associated with a device. And those are the ones that have been listed in the image above.
Details of the Micromax-Aircel bundles –
All Smartphones get 2GB of 3G data for 2 months.
Local calls – 1p/2s STD – 1p/3s
WAP content – Music and Video services free for 3 months
Internet TV app – Free for 3 months
3G Dongles get 500MB free for 3 months
2G phones don't get the Internet TV app – Obviously.
What do you think of these offers? Do these make it worth buying a Micromax-Aircel bundle? Let us know what you think in the comments section below.