Along with the launch of new series of Kindle Fire tablets, Amazon also announced a newer version of the OS they use on their Kindle Fire devices – Fire OS 3.0 'Mojito'. The Fire OS is built upon Android OS and has been designed in a such a way that it makes the most of Amazon's rich ecosystem of media and books. Fire OS 3.0 will be available exclusively for the new Kindle Fire HD and Kindle Fire HDX tablets.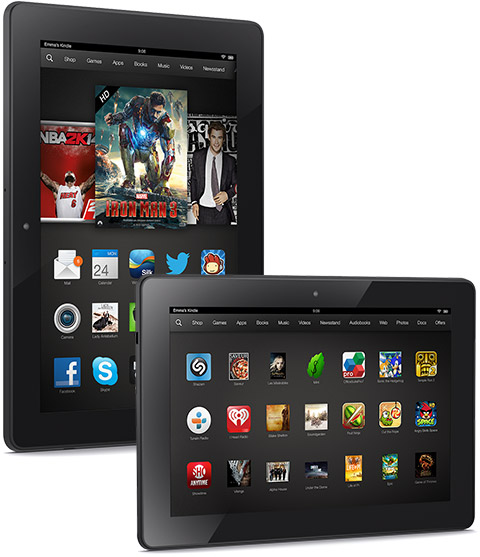 The updated OS brings a lot of changes to the Kindle Fire ecosystem making it more user friendly and easy to use. The list of new features included in the Fire OS 3.0 'Mojito' include
Low-level platform enhancements that includes the new Optimizing Download Manager, Reading Mode, improvements to touch latency for better performance and Graphics Direct texture for better visuals.
Improved productivity apps such as enhanced email, enterprise and documents support with hardware and software data encryption.
New features like X-Ray, the Mayday button, Second Screen, and more which work as a result of deep integration of the hardware, software and services
Music, movies, apps, and games both stored on the device or in the cloud can be accessed by the built-in media library and it automatically syncs between the cloud and device.
Improved Carousel view and new Grid views.
Cloud services like Whispersync, 1-Tap Archive and Cloud Collections.
Fire OS has been built from Android Kernal and it will be compatible with Android apps. You can download the Android apps from Amazon's App Store that comes built-in.