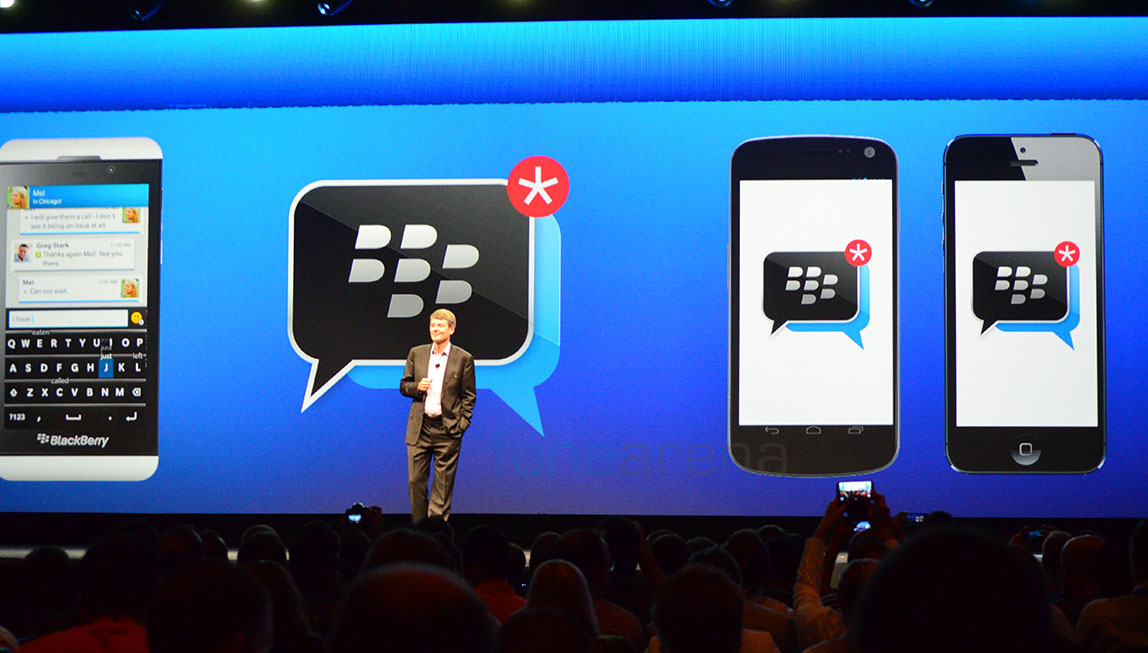 BlackBerry Messenger for Android was supposed to go live last week, but the launch was paused after the issues caused by leaked the Android APK. BlackBerry announced a couple of days back that they have paused the roll out since the leaked APK brought 1.1 million active users in the first 8 hours, even before the official release that created several issues when they were about to release these apps officially. We even tried out BBM for iPhone that went live briefly on Saturday in the New Zealand app store. Later it was pulled.
Now Andrew Bocking, head of BBM at BlackBerry has released an update to matter saying that the we can't expect BBM for Android and iPhone this week. In an earlier update BlackBerry said that  users who have already downloaded BBM for iPhone will be able to continue to use BBM and the leaked Android app will be disabled. But sadly they could not block users of the unreleased version.
Bocking says that the BBM team is working hard to completely block the unreleased Android app once the official BBM for Android app goes live. They are also making sure that the system can handle such scenarios in the future. So the launch is not planned for this week. We will let you know once these apps go live.