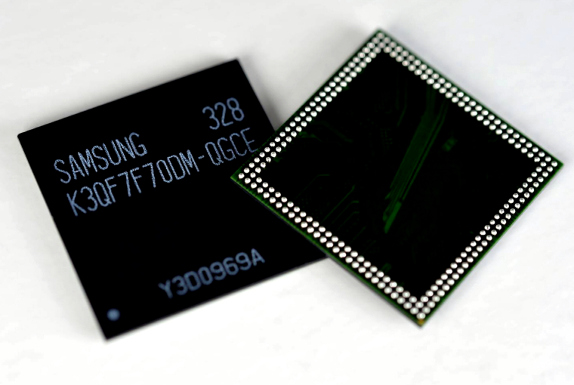 Samsung Electronics has announced that they have started mass production of 3 gigabyte (GB) low power double data rate 3 (LPDDR3) mobile DRAM, for next-generation smartphones. This is industry's first high-capacity RAM since most of the high-end smartphones use 2GB of RAM. The Samsung 3GB LPDDR3 mobile DRAM uses six 20-nanometer (nm) class 4 gigabit (Gb) LPDDR3 chips.
Since these are stacked symmetrical structure these are only 0.8 millimeters high that would enable thinner smartphone designs and account for additional battery space, says the company. It would offer data transfer speed of up to 2,133 megabits per second (Mbps) per pin and would let you enjoy seamless high-quality, Full HD video playback and faster multitasking and support for LTE-A (LTE Advanced) service.
It is expected to be implemented Samsung's high-end smartphones in the second half of this year. The company unveiled the new Exynos 5420 chip earlier this week. The Samsung Galaxy Note 3 is expected to feature the new Exynos chip and 3GB of RAM.