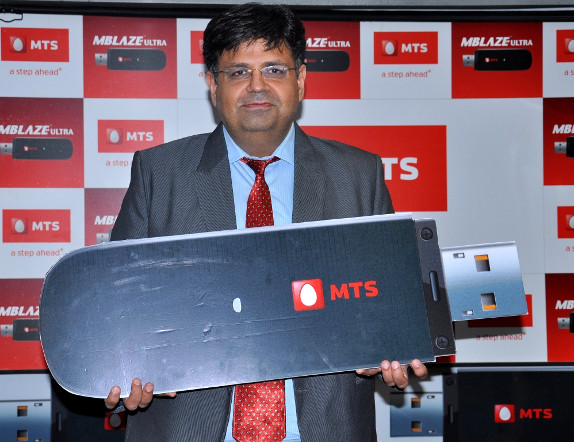 Sistema Shyam TeleServices Limited (SSTL) that provides telecom services under the MTS brand has expanded its CDMA EV-DO Rev.B Phase II network to 4 more cities, Bhiwadi, Jodhpur, Kota and Udaipur in Rajasthan. MTS launched the world's first CDMA EV-DO Rev.B Phase II network in India back in September 2011 starting from Jaipur. At that time MTS had also launched MBlaze Ultra dongle that offers internet speeds of up to 9.8 Mbps.
The Rev.B Phase II network transfer speeds of 4.9 Mbps in single frequency carrier and 9.8 Mbps in two frequency carrier bundle.  The company offers range of plans for both the pre-paid and post-paid customers.
Prepaid customers need to pay Rs. 1399 to get an MBlaze Ultra Dongle and 10 GB data usage for 30 days.
Postpaid customers can go for an Advance Rental Plan by paying just Rs. 1999 to get a Free MBlaze Ultra dongle and also enjoy 6 GB unlimited data (32 kbps after limit) after per month for next 2 months .
MTS has announced that they plan to expand CDMA EV-DO Rev.B Phase II network to more cities across all 9 circles where it provides telecom services. It is awaiting the allotment of its 1.25 MHz spectrum from Department of Telecom (DoT).