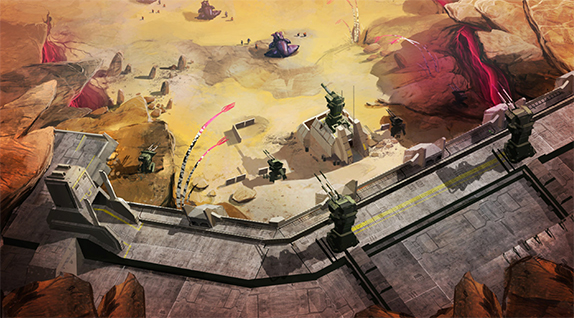 Halo has been a celebrated game franchise that was popularized during the original Xbox era. People had longed for a similar gaming experience on other Microsoft devices as the company slowly brought their different divisions together, and to much surprise, Microsoft's own 343 game studio announced Halo: Spartan Assault for Windows 8 and Windows Phone. A trailer that was revealed along with the announcement showed off a much different type of gameplay, based in the Halo universe. And today, it has landed on the Windows Phone store at $6.99, and for the same amount, you can grab it for Windows 8 here, while watching the trailer below –
httpv://www.youtube.com/watch?v=BxsYQtltOco
With a story set to happen in between the story lines of Halo 3 and Halo 4, it promises to bridge a gap and introduce new characters and parallel story lines along the way. In that case, it should really make religious Halo fans happy.  Unlike all the other Halo games(except for halo Wars) this is a top down shooter that is much easier to play on a touch screen rather than on a controller based environment. As the Halo Waypoint blog puts it –
This new chapter lets you experience the first missions of the Spartan Ops program and dives deeper into the backstory of Human-Covenant wars. Play through the eyes of Commander Sarah Palmer and Spartan Davis stationed aboard the UNSC Infinity as they fight never-before-seen battles against Covenant forces.
If you're a Halo fan, you would instantly recognize what it's all about. But even if you're not, the game should provide a glimpse into the expansive universe built by the famed developer Bungie.Interesting thing touted here in technical terms is the interactivity between Windows devices. You can actually play it on your phone, save it, and then resume back on your Windows PC or tablet.
You have more information about the game in its own Halo Waypoint portal, lots of videos there! You can even buy the digital soundtrack on Amazon. Here are the top features of the game, in case you don't want to dig too much –
Top Features
Original "Halo" gameplay. An action-packed, single-player campaign spanning 25 missions in battles never before experienced in the Halo Universe, all played from a top-down camera view
New and immersive storyline. An original story set between the events of "Halo 3" and "Halo 4," experience a new war with the Covenant, the first missions of the Spartan Ops program and the rise of Commander Sarah Palmer, all with best-in-class graphics and audio
Built for simplicity. A unique fusion of touch and console-like controls for easy pick-up-and-play gaming, with the added flexibility of keyboard and mouse controls on Windows 8 PCs and tablets
Integration with "Halo 4." Earn experience points (XP), all-new Achievements, and unlock emblems for your "Halo 4" Spartan career, with additional integration features available after launch
Nonstop competitive fun. Compete against friends in Leaderboards or hone your skills against an onslaught of Weekly Challenges while collecting more than 40 in-game Achievements and Medals
In-app purchases. Grind to earn upgrades or speed up your training by purchasing credits for boosts, unique weapons or armor abilities
Only on Windows. Available only on Windows 8 PCs and tablets and Windows Phone 8 devices.
Source Halo Waypoint