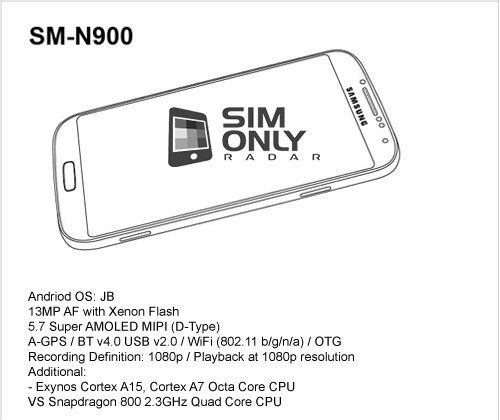 With the announcement of the next version of Galaxy Note getting closer and closer, rumors continue to spread across the Internet. In the latest turn of events, Samsung has teased an updated Exynos 5 Octa SoC through their Twitter account. This updated Exynos 5 Octa is expected to feature in one of the variants of the Galaxy Note 3. The image posted by Samsung suggests an evolved SoC from the previous generation. According to the image, the already powerful Exynos 5 Octa is getting even more powerful and enhanced.
If that official teasing was not enough to stir interest among the fans, a Dutch website claims to have received sketching of the Galaxy Note 3.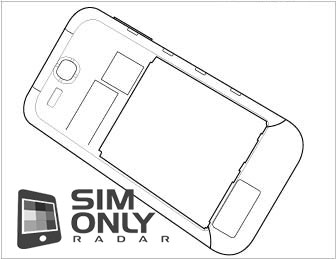 According to the site, the sketches are from the official manual of the Samsung Galaxy Note 3. The first sketch of the front of the device matches with the rumors already surrounding the device which include a 5.7inch Full HD Super AMOLED, 13MP camera and Android JB OS. Apart from the rumors, one interesting thing to note is the Xenon flash accompanying the 13MP camera at the back. According to the sketches and going by Samsung's trend, there are two variants of the Galaxy Note 3 – one with the Snapdragon 800 SoC clocked at 2.3GHz and the other with the new and updated Exynos 5 Octa SoC. And the design from the sketches indicate the same old design of the Samsung family.
So far, the rumor mill has been right about the device and at this point, nothing is confirmed. Samsung will most likely unveil the device at IFA which is scheduled for September or a separate event around the same time.
Report contributed by Monish Kumar