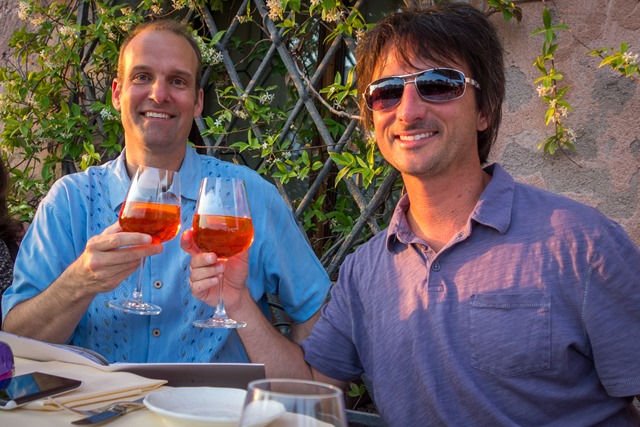 So, the official Windows Blog has published a Q&A between Nokia's Kevin Shields and Microsoft's Joe Belfiore to explain an interesting doubt we've been having. What did Microsoft have to do, to accommodate the monstrosity of a sensor's data into the Windows Phone's pipes, especially when considering the fact that the MSM8960 chip actually cannot handle more than 20MPs of sensor data. So, how did Nokia do it, and what did Microsoft do to help Nokia bring this technology to Windows Phone? Lets find out what Joe Belfiore and Kevin Shields have to say, minus the extra crap from their Q&A. Read on.
First up, Kevin Shields chimes in –
..but there was a lot of unseen work on the Windows Phone side that went into it: plumbing and UI [user interface] changes to bring out the best of that component and make the camera experience possible.
Now, here are the most important parts where Joe Belfiore explains what Microsoft's contribution to the Lumia 1020 is –
We know the OS deeply and add that kind of thinking to the mix. So we spent time together working on the architecture so the 1020 camera can capture two images at once—a super high-res shot and an oversampled 5-megapixel version for easier sharing. And we shared early builds of software and hardware so we could give each other feedback on the work in progress—I think I wrote more than 10 pages of feedback myself on the Nokia Pro Camera app as it was being developed. We also added new features to the Windows Phone code— improving the zoom capability of our photo viewer, for example, so you can zoom in further on a larger-resolution image.
So, basically they have finally improved the shitty photo viewer that has remained the same since the OS's inception, good news, and then they seem to have closely worked with the Lumia 1020 hardware too, which Joe claims something "Google doesn't do with its Android partners".
Basically, Microsoft have closely worked with Nokia to re-wire the incompatible(aka shitty) parts of the Windows Phone operating system and made it usable for Nokia to implement its beauty of a camera. Adding to this, Brian Klug from AnandTech claims that unlike the Nokia 808 PureView, the Lumia 1020 doesn't have a dedicated ISP to handle all the megapixels and the oversampling, but it's the MSM8960 that is doing the heavy lifting along with some extra GB of RAM especially for Lumia 1020. He says that Nokia worked with Microsoft(as mentioned above) and Qualcomm to get this done. Interesting!
It is entirely possible that Nokia fixed the hardware specifications before the launch of Lumia 920 and worked on all the other missing parts to finally deliver a puzzle that we all are waiting to unravel. But has Microsoft done enough? In our really honest opinion, there is a lot more to do from their side, but that's an entirely different rant for an entirely different article, but hey, check out all our other Nokia Lumia 1020 coverage while we are preparing to bash Microsoft, eh? –
Main event coverage
Nokia Lumia 1020 Photo Gallery
If you can't wrap you head around the innovations in the Lumia 1020 –
Nokia Lumia 1020 – Explaining the innovation behind the 41 Megapixel camera
Quick video comparisons
Nokia Lumia 1020 vs Samsung Galaxy S4 Zoom hands on
Nokia Lumia 1020 vs Lumia 920 hands on
Nokia Lumia 1020 vs Apple iPhone 5 hands on
Nokia Lumia 1020 vs HTC One hands on
Source Windows Blog