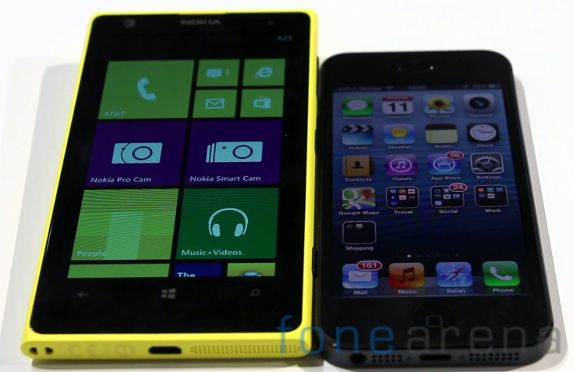 Nokia's much awaited camera centric handset, the Lumia 1020, was finally unveiled a short while back. We've had some time with the handset and you've already seen our impressions of the phone. We decided to pitch against some of the top smartphones out there. You've already seen our comparison of the Lumia 1020 vs the Samsung Galaxy S4 Zoom and now we compare the phone with the iPhone 5. 
The iPhone 5 is a wildly popular handset that has a very good camera. The Lumia 1020 on the other hand opts for a photography first approach and steps it up a notch. The Nokia Lumia 1020 with its Carl Zeiss optics and 41MP sensor  has a pixel size of 1.12 microns. On the other hand, the iPhone 5 has an 8MP camera with a pixel size of about 1.4 microns. Nokia's Lumia 1020 can offer a range of features exclusive to it because of the kind of technology it is using. This includes loss less zooming and pixel oversampling to reduce noise.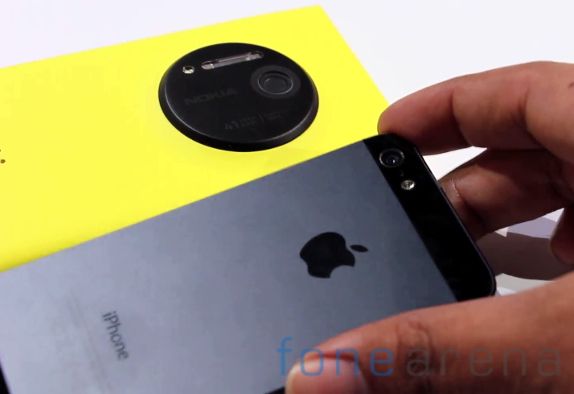 Moving on to the other features of the smartphones, the 1020 is equipped witha 4.5 inch 720p PureMotion HD+ AMOLED CBD display while the iPhone makes do with a comparatively smaller 4inch panel. The Lumia 1020 runs on Windows Phone 8 and the iPhone uses its proprietary iOS operating system. The biggest difference here is of course the number of apps on offer with the number being an order of magnitude higher on the iOS app store.