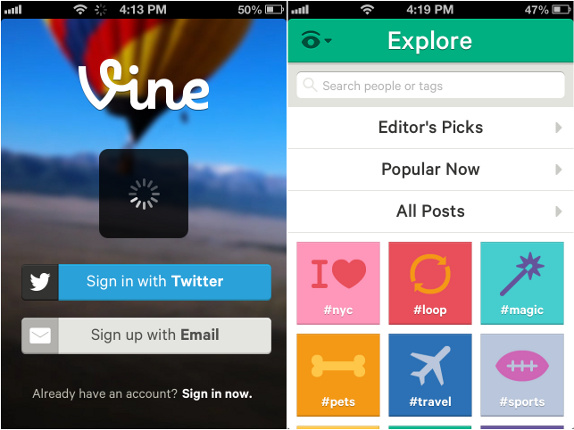 In a teeny tiny statement on Nokia's Press site, it has been mentioned that the much awaited video based social network Vine is coming to Windows Phone 8 soon, in the official form. Along with Vine, the different social network Path and the best mobile magazine experience Flipboard too is coming to Windows Phone 8 very soon, Nokia announced. It was revealed in Microsoft's //build/ conference that Flipboard will be coming to Windows 8 and it was then revealed to the press that it was coming to Windows Phone 8 too. With these popular apps coming to the Windows Phone 8, will it finally be relevant at least across casual users? We'll see.
Here is the exact statement from Nokia –
Hipstamatic showcased Oggl PRO, an exclusive application for the Nokia Lumia 1020 offering the most advanced smartphone camera controls for their creative community. It was also announced that popular applications Vine, Path and Flipboard will soon be available on Windows Phone.
As you can see, Hipstamatic had announced Oggl PRO exclusively for Lumia devices earlier at the Lumia 925 launch event, making it one official way to post directly to instagram from a Windows Phone, apart from other unofficial ways. And the next line is of course from where we could understand that Vine is finally coming for Windows Phone.
Vine has been very prevalent in the pop culture scenario recently for its incredibly creative and viral short videos that its users have been creating. It also recently launched on Android for an expanded reach into the app scene apart from its iOS version. It will take some time for these apps to roll out and we will let you know once we find any more information about it. In case you can't wait for the official version, you can check out the unofficial app for Vine – 6sec.
Source Nokia