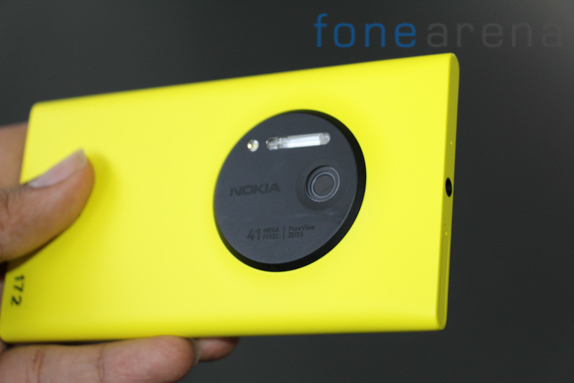 I just got my hands on the shiny new Nokia Lumia 1020 with some brilliant camera features. The camera is a 41 Megapixel Pureview camera with Carl Zeiss optics. It feels slightly heavy at 158g but a lot lighter than the Lumia 920 and slightly more than the 925. Watch the hands on video below.
httpv://www.youtube.com/watch?v=TvrMYSuOc1Y
Interestingly we were more interested in the back of the phone rather than the front but here is a shot of of the front of the phone with a 4.5 inch AMOLED screen with a 1280 x 768 resolution screen.
Here is the 1020 from the side , not too thick for a camera phone at 10.4mm. This is super thin if you compare it to something like a PureView 808. You have the dedicated camera key , power lock key and the volume rocker.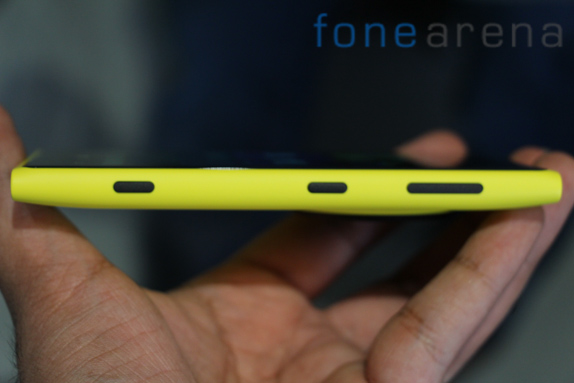 You have the microUSB port , Lanyard hole and the loud speaker at the bottom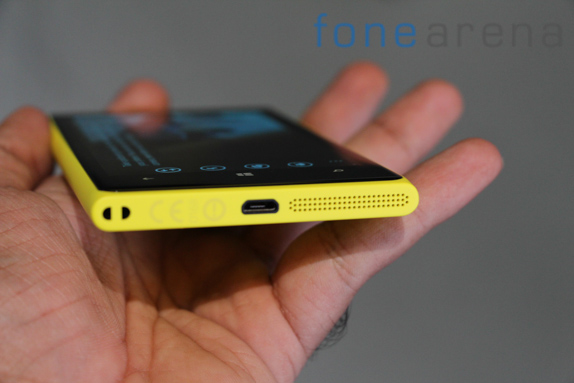 3.5 mm audiojack right in the center on the top along with a microphone and the micro SIM card slot.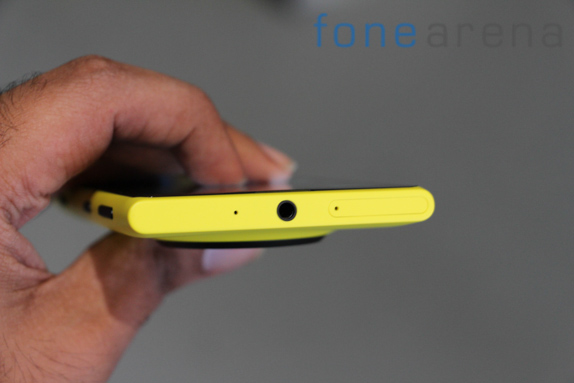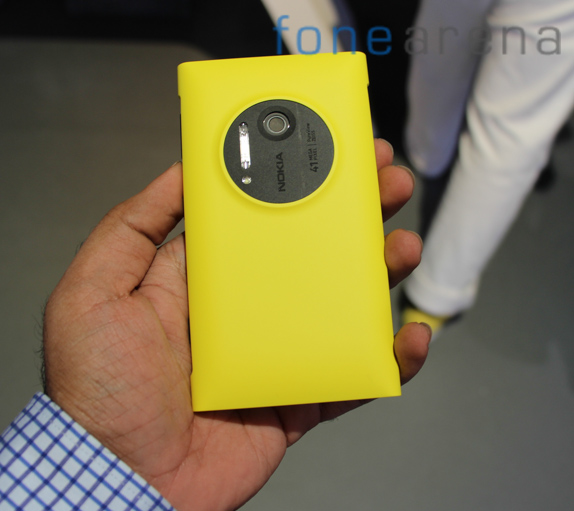 A look at that massive 41 MP camera again.Here is the Lumia 1020 with the Wireless Charging plate snapped on.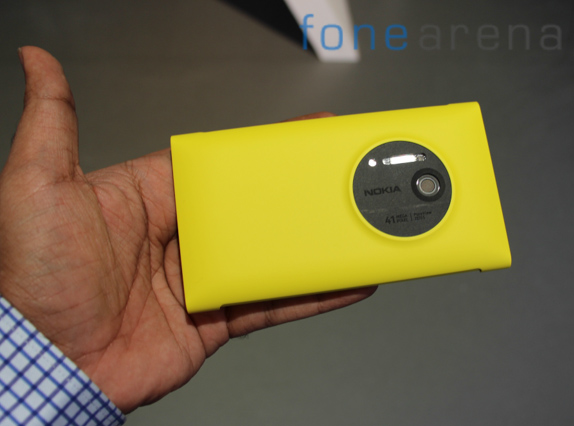 The kind of control in the Nokia Pro Camera app is just mind blowing and almost DSLR level.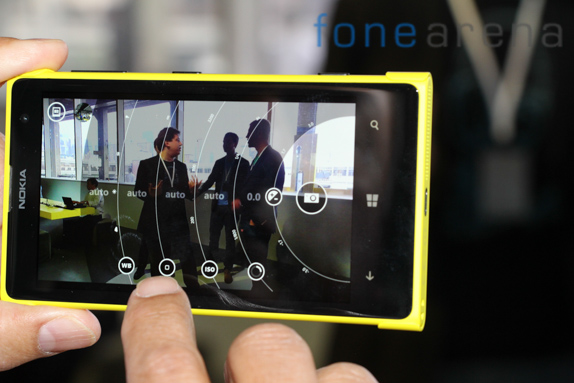 Here is your favorite blog on the Nokia Lumia 1020 browser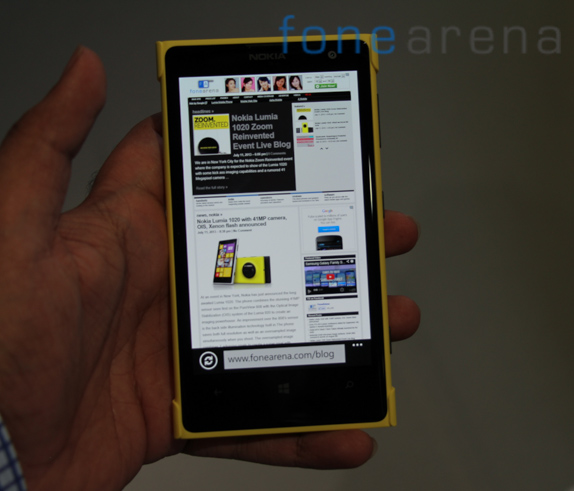 It is running on Windows Phone 8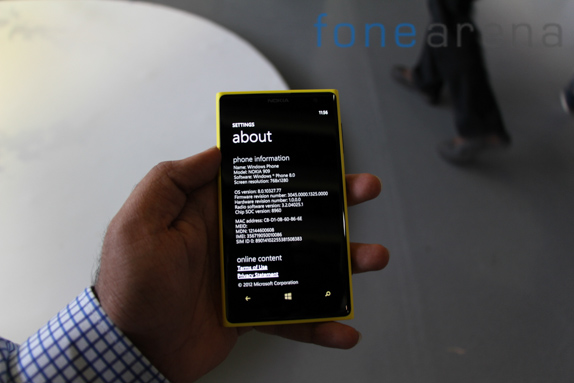 Here are just some photos for now, we will updating the post with the hands on video soon. 
Update : Video is up !