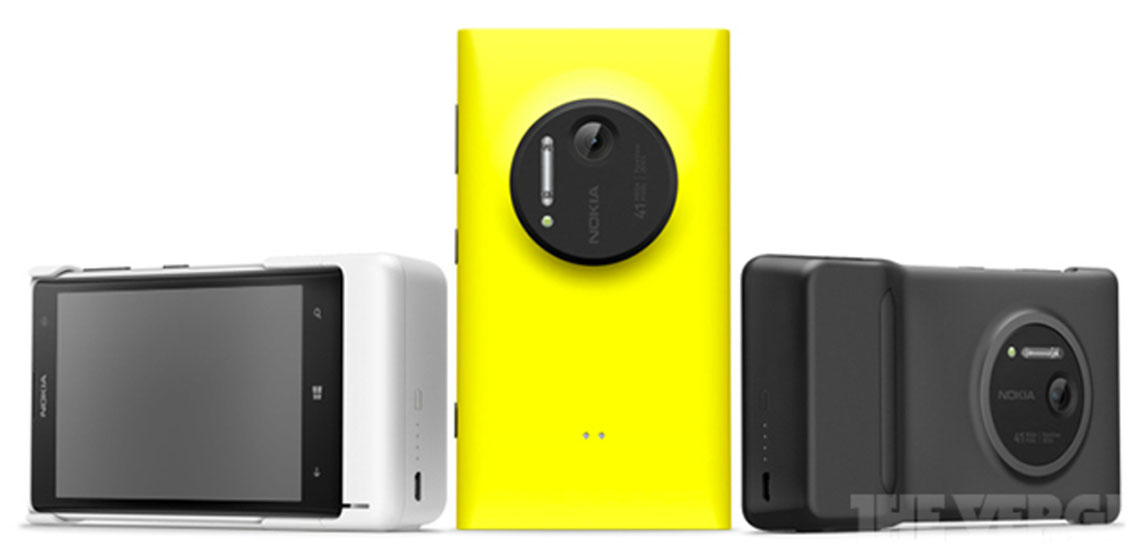 The long wait is finally coming to an end, with today's launch of the much expected and awaited camera flagship from Nokia. Ever since the Nokia 808 launched in February 2012, the device has been unanimously praised as the world's best camera on a phone, and it has stayed true even now. Efforts to dethrone the 808 have been unsuccessful till now, even with Nokia's other PureView's cameras, but that was not really their notion anyway. The Nokia 808 PureView phase I, it was called, once the Nokia Lumia 920 released with other capabilities, which was denoted as PureView phase II. Reported claims of specifications, images, hardware shots, accessories have all leaked out to the internet way before the device has even officially launched. So, what do we know about it till now? Find out all the details below.
UPDATE: AT&T just outed 3 promo videos –
httpv://www.youtube.com/watch?v=GRV2KTcGz50
Looks like the camera UI is much better than what we had imagined, anyway read on for more videos below.
First up, the most important information for a high end device, the specifications. Looking at the fully leaked specs that were outed recently, it seems like Nokia is seriously upping the ante –
Nokia Lumia 1020

Windows Phone 8

Networks:-
GSM: 850 MHz, 900 MHz, 1800 MHz, 1900 MHz
WCDMA: 2100 MHz, 1900 MHz, 850 MHz, 900 MHz
LTE network bands 1, 3, 7, 20, 8
HSPA+ DL Cat 24, Dual Carrier 42.1 Mbps/UL Cat5.76 Mbps
Here Location and Mapping Service: Free global HERE Maps and HERE Drive+, free HERE transit available in the store

Memory:
2GB RAM, 32GB internal user memory, 7GB Skydrive cloud storage

Display:
4.5 inch AMOLED WXGA (1280 x 768) 2.5D sculpted glass Gorilla Glass 3, PureMotion HD+ ClearBlack, High Brightness Mode, Sunlight readability, Super sensitive touch for nail and glove usage

Processor:
1.5 Ghz dual-core Snapdragon (no word on which snapdragon processor though)

Camera:
PureView 41 MP sensor with Optical Image Stabilization (OIS), Backside-illuminated image sensor, 6 lens optics, High resolution zoom 3x, Autofocus, Xenon Flash, LED for video, 1080p video at 30 fps, Includes Nokia Pro Camera mode and Nokia Smart Camera Mode.

Secondary Camera:
HD 1.2 Megapixel wide angle

Size:
130.4 x 71.4 x 10.4 mm

Weight:
158 grams

Connectivity:
USB 2.0, BT 3.0, NFC with SIM based security, WLAN a/b/g/n, A-GPS and Glonass, 3.5 mm audio connector

Battery:
2000 mAh battery, Wireless Charging supported via accessory cover

Audio:
IHF speakers, 2 microphones, HD voice compliant, 3.5mm AV connector

Key Features:
– 41 Megapixel sensor captures the sharpest images with details never though possible from a smartphone
– Nokia Pro Camera boosts creativity through simple and easy to user controls usually reserved for the expert photographer
– Nokia Rich Recording delivers distortion free stereo audio in the loudest environments
– Comes with the only fully integrated and true offline Global maps experience from the HERE location suite

Nokia original accessories:

– Nokia Camera Grip PD-95G:
Confidence to take the perfect shot
* Built-in extra battery for longer usage
* Ergonomic grip with a two-stage camera key
* Universal tripod-mount

– Nokia Wireless Charging Cover CC-3066:
Effortless Wireless charging is just a snap away
* enable wireless charging with form fitting Qi compliant snap-on cover

Colors:

Yellow, White, Black

Operating times:

* Maximum talk time (3G): 13.3 h
* Standby time: 16 Days
* Video Playback time: 6.8 hours
* Music Playback time: 63 hours
The specifications above(look at the bold highlights for the important changes we didn't know of) confirm all the earlier leaks about the Lumia 1020 including the cool new camera grip(pictured in the top most press image from TheVerge) and the wireless charging accessory, also confirming the name at the same time. We had already seen shots of the device too –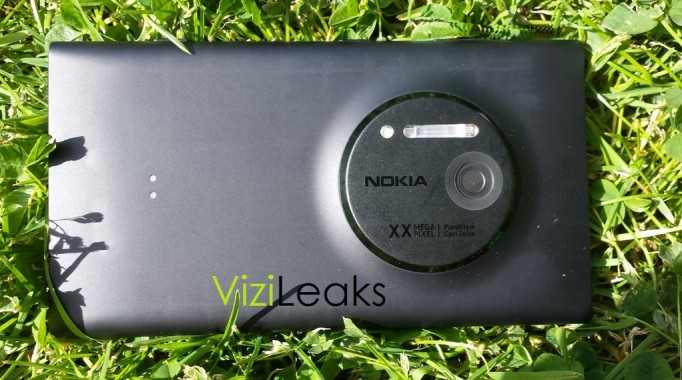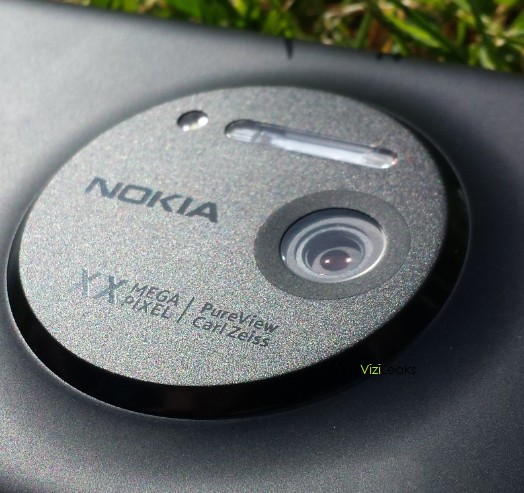 So, almost everything about the Lumia 1020 has been revealed, you might think. But no, there is more. The most interesting leak however was the Nokia Pro Camera UI that was outed recently by the same guy who leaked the above two photos – Vizileaks. Here is the innovative camera UI that incorporates all the important exposure parameters that you can usually control only on proper point and shoot or professional cameras. You have options for controlling the shutter speed(upto 8000? D:), ISO(upto 3200), white balance control and even manual focus! Stuff like this has not been possible on Nokia's cameras but recently, Windows Phone 8 APIs have allowed camera devs to utilise the full power of all the cameras. Nokia making its own camera app with a very intuitive UI is a welcome change, take a look –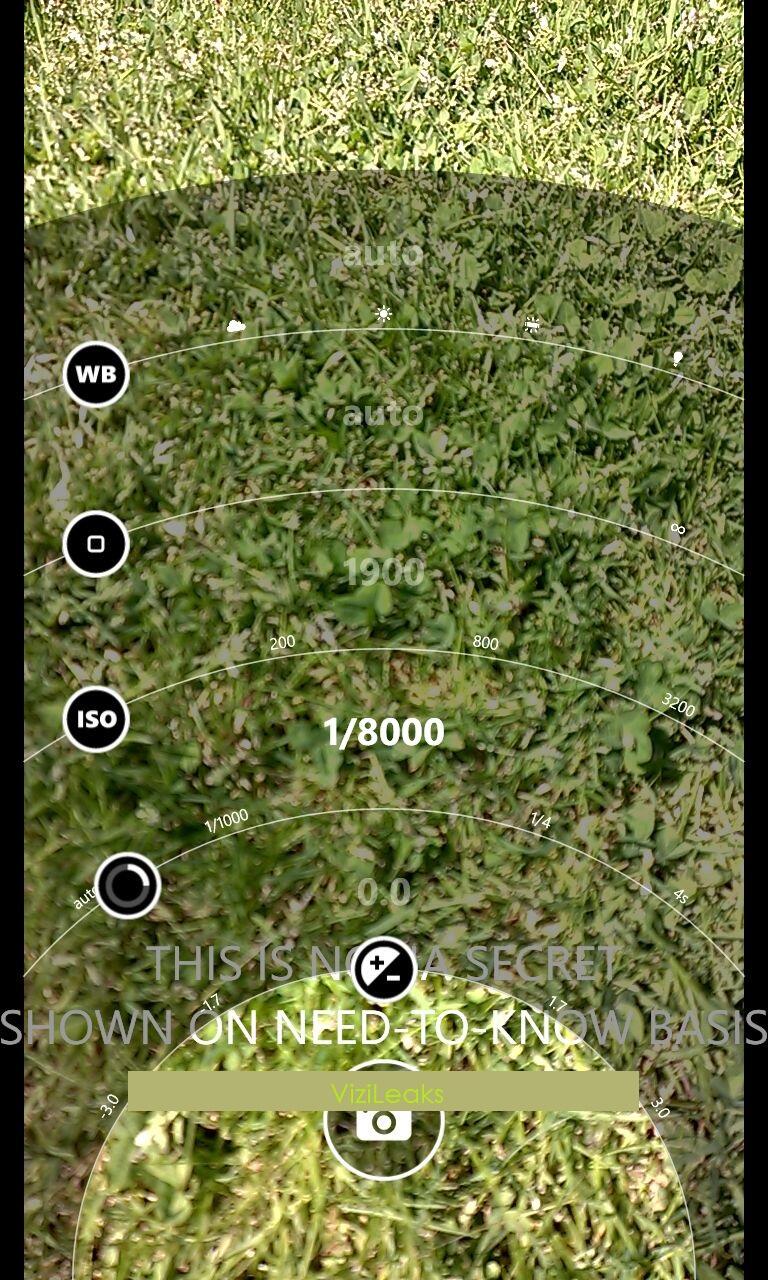 And not only that, one more screenshot was leaked, and that reaffirmed the earlier leaks that the camera will shoot two pictures in two resolutions simultaneously –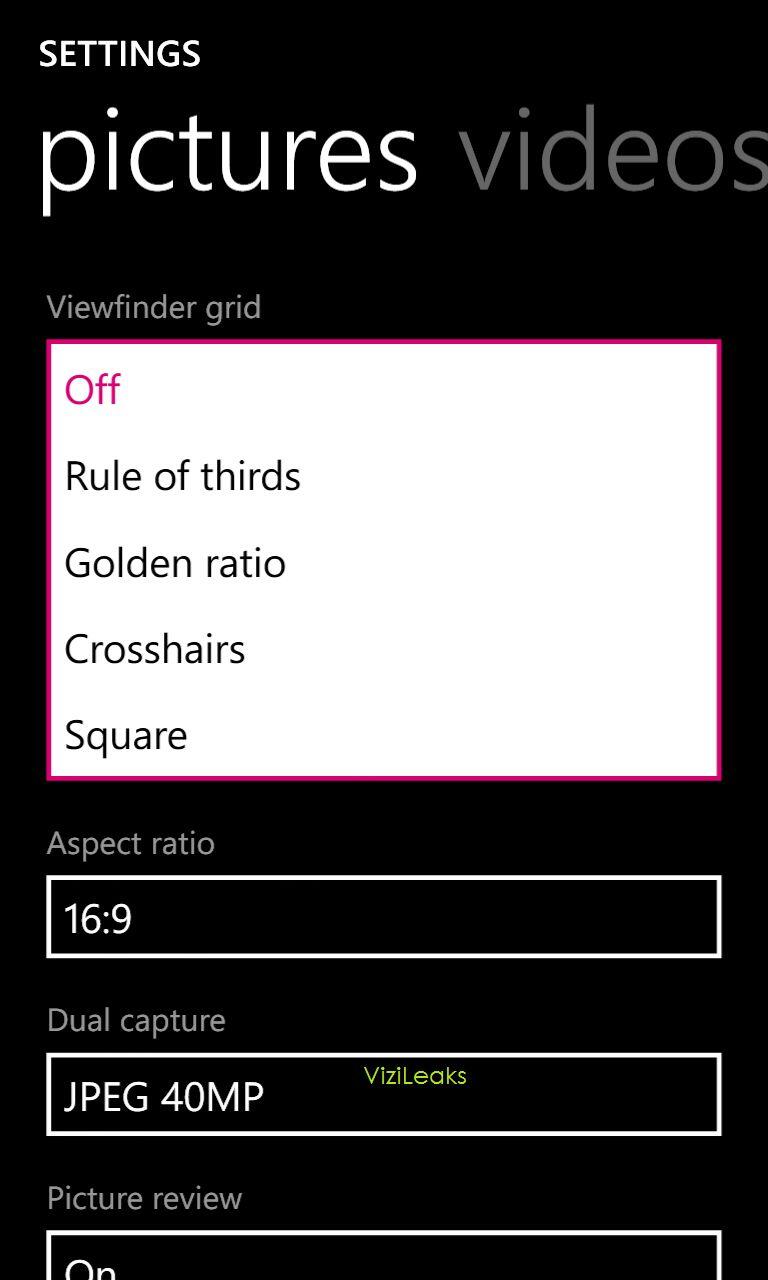 In the above image, you can note that there are several pro-level options to set the viewfinder grid, which has made the camera enthusiast in me really happy, and below that it is good to see that the phone can shoot 16:9 pictures at 40MP, with "Dual Capture" indicating that the phone takes 5MP oversampled photos at the same time too. Talking of the camera UI, here are the other two AT&T videos that leaked –
httpv://www.youtube.com/watch?v=hcIDhxT0ZI4
http://www.youtube.com/watch?v=KtMM8Iao1p4
Coming to the most important accessory, the camera grip, which was leaked recently in full detail, is said to have an inbuilt 1020 mAH battery, better ergonomics for making it work exactly like a camera, a tripod mount and a nice and large two stage camera key. Take a look at the cool accessory in these images here –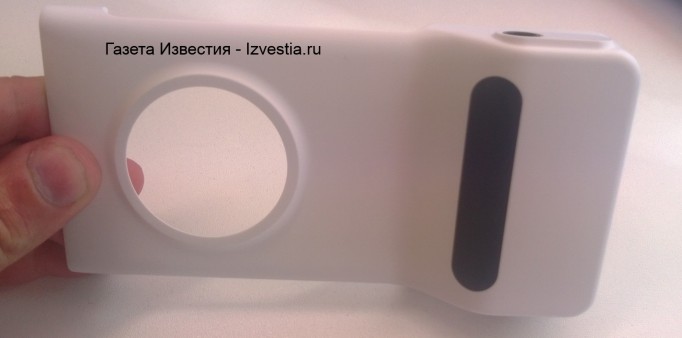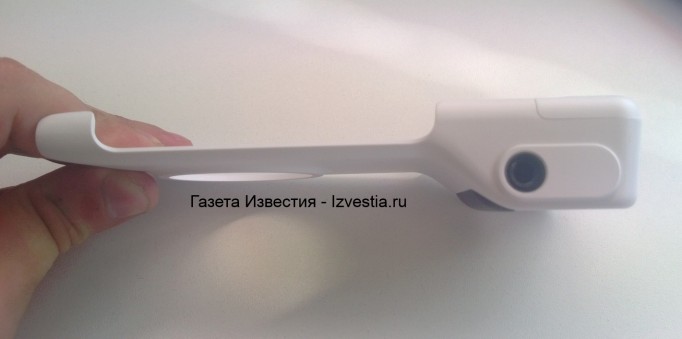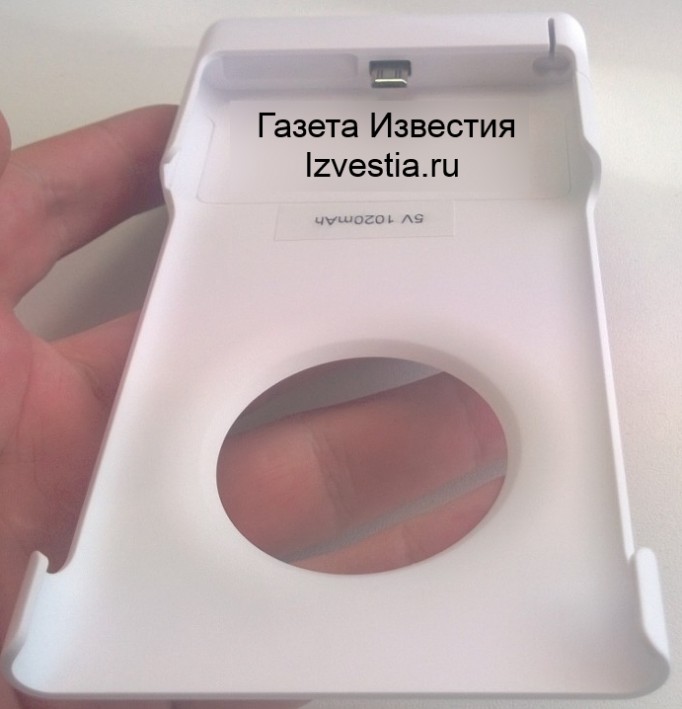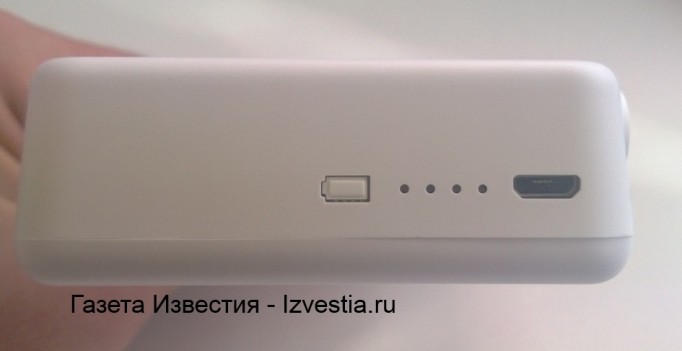 Pretty neat, right? Are you excited? We are, and we certainly can't wait for the final full reveal and the all important availability and pricing details from Nokia at their launch event in New York today. FoneArena will be live from the event and we will try to make the most of it, with photo galleries and hands on videos directly from the show floor. Do check back, as the event is starting by 08:30 P.M IST, before/after which we will be bringing you lots more coverage, stay tuned!