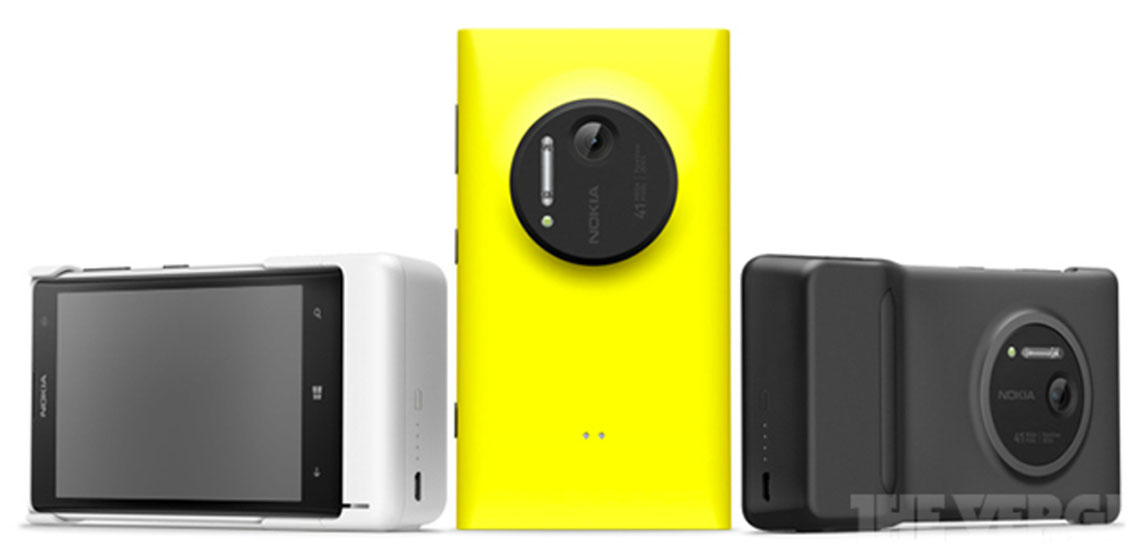 The long wait is finally coming to an end, with today's launch of the much expected and awaited camera flagship from Nokia. Ever since the Nokia 808 launched in February 2012, the device has been unanimously praised as the world's best camera on a phone, and it has stayed true even now. Efforts to dethrone the 808 have been unsuccessful till now, even with Nokia's other PureView's cameras, but that was not really their notion anyway. The Nokia 808 PureView phase I, it was called, once the Nokia Lumia 920 released with other capabilities, which was denoted as PureView phase II. Reported claims of specifications, images, hardware shots, accessories have all leaked out to the internet way before the device has even officially launched. So, what do we know about it till now? Find out all the details below.
UPDATE: AT&T just outed 3 promo videos –
httpv://www.youtube.com/watch?v=GRV2KTcGz50
Looks like the camera UI is much better than what we had imagined, anyway read on for more videos below.