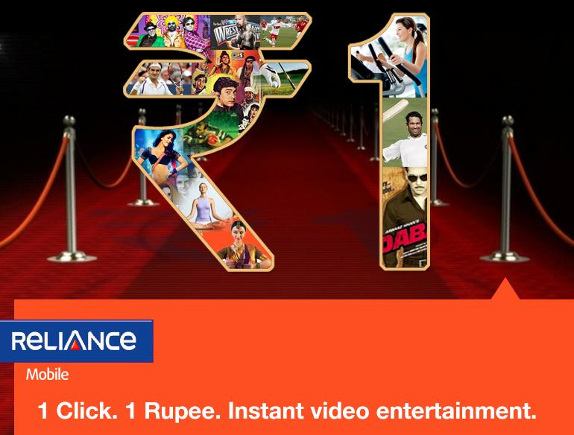 Reliance has launched the Re.1 instant video downloads for their customers followed by Airtel and Aircel. Airtel launched Re. 1 mobile video download service back in May. Aircel partnered with Techzone to launch a service called  Video Store @ Re. 1 to download download more than 20,000+ videos across more than 12 languages. The Reliance Video Store lets you download latest trailers, songs, sports and more. No details about the number of video content and languages in the Reliance Re. 1 Video Store yet.
To download videos on your reliance mobile, you need to follow these steps.
Call toll-free IVR 151550

You'll receive a WAP link for Rs. 1 Video Store in an SMS
Clicking on the link will take you to the Re. 1 Video Store where you can choose the videos
You can follow the simple instruction in the Store to start the download process.
Since it uses WAP, it should work on WAP or GPRS/2G/3G enabled handsets.