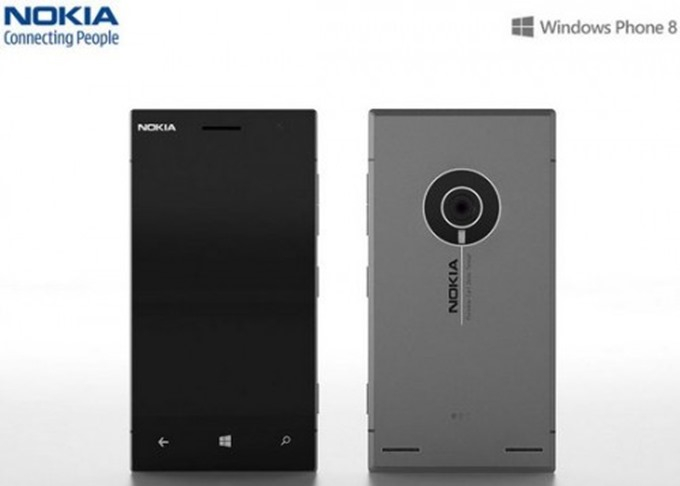 Nokia EOS, the company's first Nokia Lumia PureView Windows Phone with 41MP camera was rumored to debut at the MWC 2013, but it did not happen. Now new images of the phone has surfaced from two Chinese websites ilovewp.pixnet.net and Wpdang that reveals that the phone would sport a large lens cover. The top image is a concept and image below from Wpdang that shows alleged images of the phone with a large hole for the optics and Xenon flash. The camera hump would be visible easily.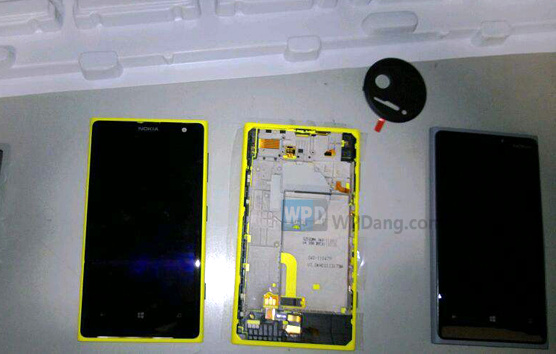 Casing of the phone leaked that reveals the front part that looks similar to the the Lumia 920. According to the rumors it would also come with the same polycarbonate material and would have tapered edges that makes the device look thinner. It would be 9.7 mm thick slightly thicker than the Lumia 925 that has an aluminium frame.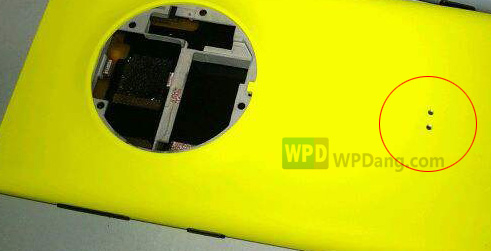 There are two dots on the bottom of the phone similar to the Lumia 925. Looks like this would have a separate wireless charging accessory instead of built-in wireless charging in the Lumia 920. WPcentral says that the phone is in early trial on AT&T and is codenamed Elvis for the operator. They also revealed that specifications of the device.
Nokia EOS Rumored specifications
41 MP camera with Xenon flash
Nokia Pro Camera
32 GB internal
OLED Screen 768 x 1280
WP8 V 8.0.10322.71
FM radio
Flip to silence
Polycarbonate body
Takes a 35 MP picture and a 5 MP picture at the same time one to save one to share
Comes in yellow
No SD card
However, WPDang denies it saying that if the EOS releases on July 9th, the first version (EOS V1) would not come with a 41MP PureView camera. It is likely to come after the Nokia Windows Phone 8 GDR 3 or Windows Phone Blue launch, in the quad-core version of EOS. We have to wait for Nokia to announce the event first to find out if they are really going to announce the phone next month.
Sources: WPDang, ilovewp.pixnet.net, wpcentral.com