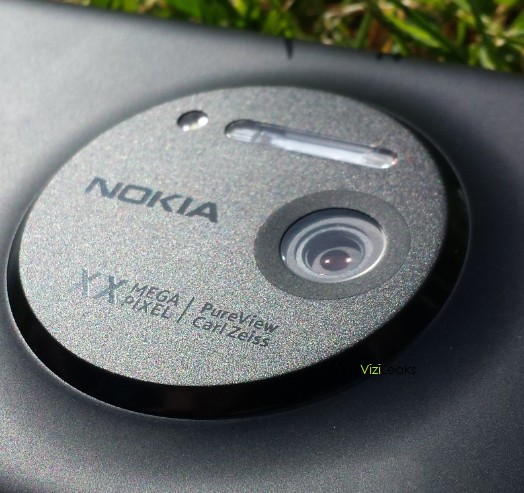 It was February 2012, good year after the big announcement when Nokia bid a huge farewell to Symbian in the form of the Nokia 808 PureView launch at MWC. While it lost a legacy, the company actually solidified and stretched its R&D superiority in smartphone cameras. Building on the Lumia 920's anti-shake merits, Nokia plans to do a repeat of the earlier success, but now with its main strategic flagship OS, Windows Phone. That said, we had just witnessed a barrage of leaks regarding the successor to the Nokia 808, called the Nokia EOS(a codename) PureView, with its circular camera facade housing the purported 41 MP sensor. Unsurprisingly, more images have now leaked, that add more credibility to the earlier rumour. Lets discuss and speculate with the new leaked images then.
First up, there are a total of three quality photos from a twitter user called Vizileaks. We have already pasted one above, which was the first one leaked and here are the other two –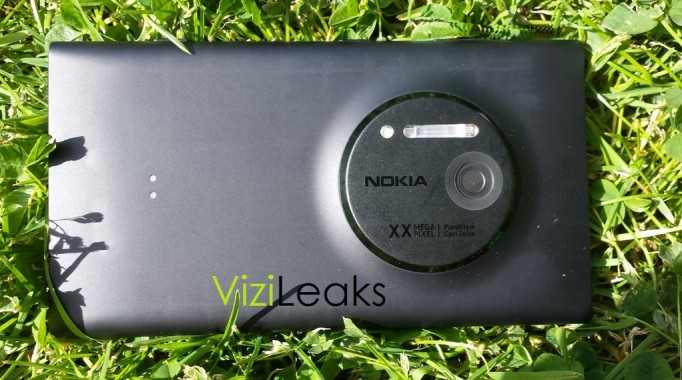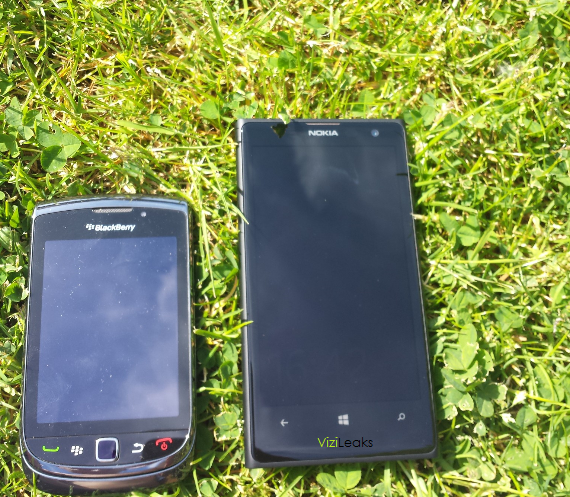 And there were more images leaked by the good folks at GSMArena –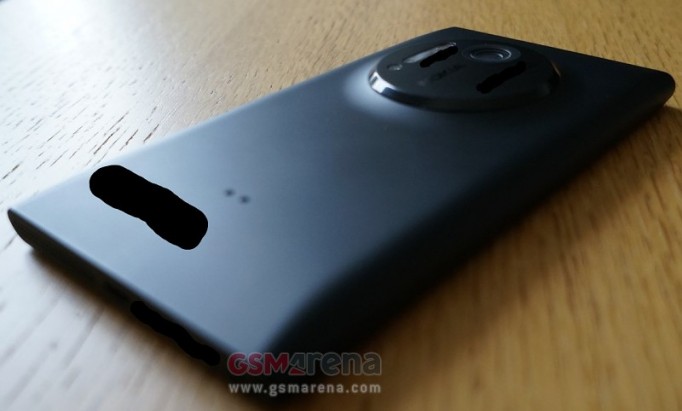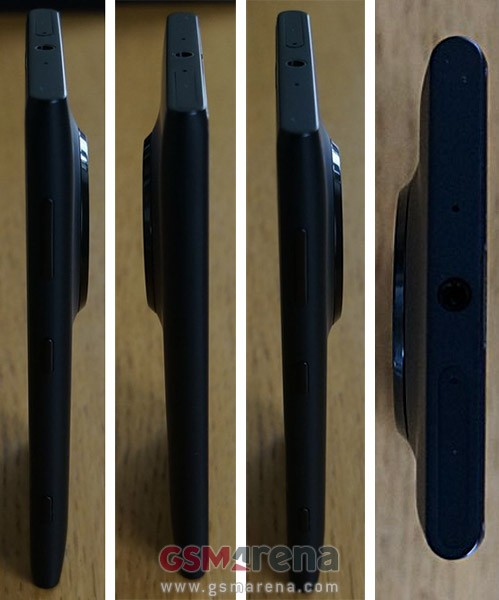 When there are multiple sources with same leaked images, we usually set aside our salt jar and start believing, and we are going to do just that and speculate on what we can see now.
First up, this is perfectly in line with previous rumours that the EOS will be based on the Lumia 920's design and the photos certainly lend credibility to that one. It looks exactly like the Lumia 920 from the front and the camera hump is the only thing that differentiates it from its brother.
The camera hump is circular. While it houses a decently big Xenon + LED flash, our minds are wondering about snap on lenses and other accessories. Mainly due to this picture –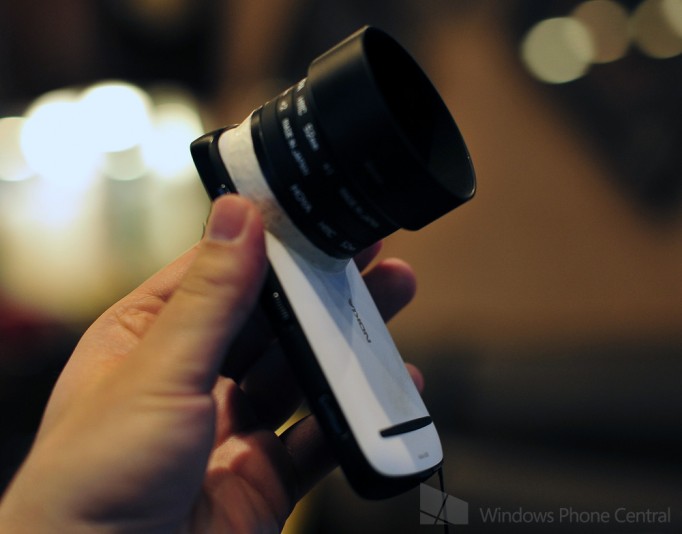 Yes, we know that the 808 has the lens in the center unlike the leaked images above in which the sensor unit is off center. But that doesn't stop us from thinking about opportunities like the one above. Will the Nokia "EOS"(which is a Canon DSLR brand) come with special accessories like snap on lenses? Is that why the camera hump is circular? May be, but it might have been a design decision too, with the Lumia 925 sporting a similar camera hump and a circular design on its back –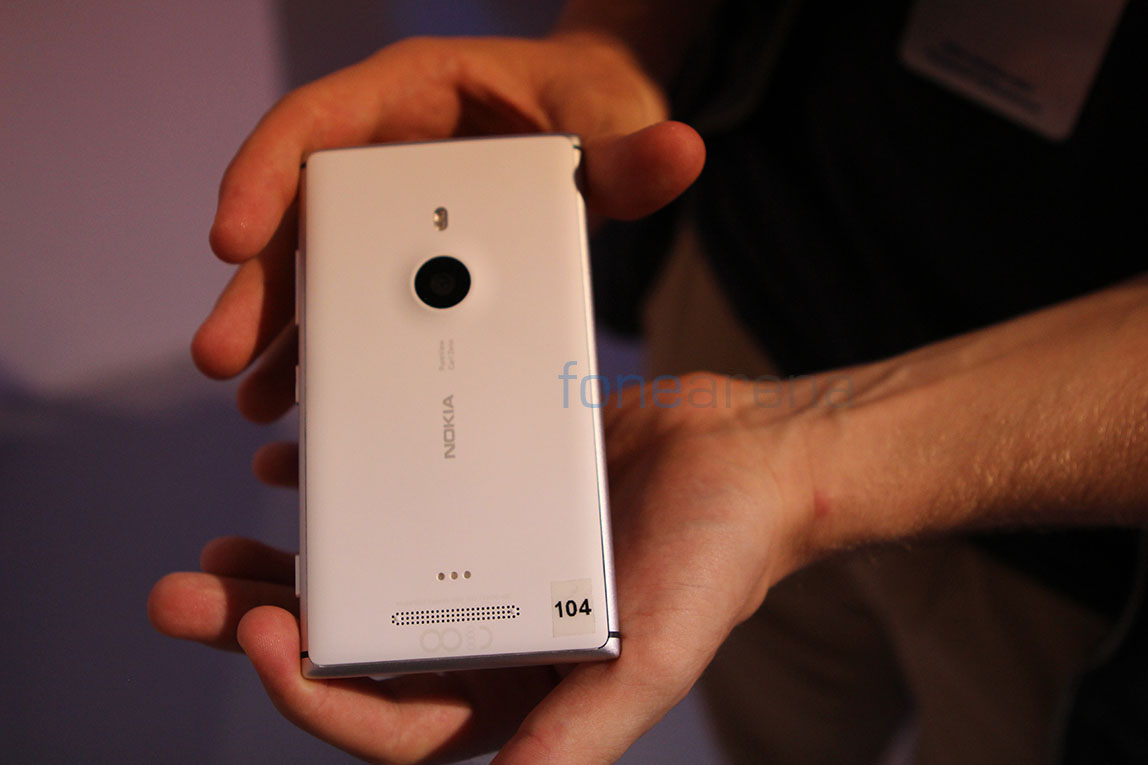 These are the rumoured specifications we already know about, and it might end up true too –
41 MP camera with Xenon flash
Nokia Pro Camera
32 GB internal
OLED Screen 768 x 1280
WP8 V 8.0.10322.71
FM radio
Flip to silence
Polycarbonate body
Takes a 35 MP picture and a 5 MP picture at the same time one to save one to share
Comes in yellow
No SD card
Certainly lines up with the photos above, eh? What other things do you think can end up in the Nokia EOS PureView? What do you think of the camera lens attachments being a possibility? The comments section is all but open for discussion, type away!
Nokia 808 with a DSLR lens photo via WPCentral