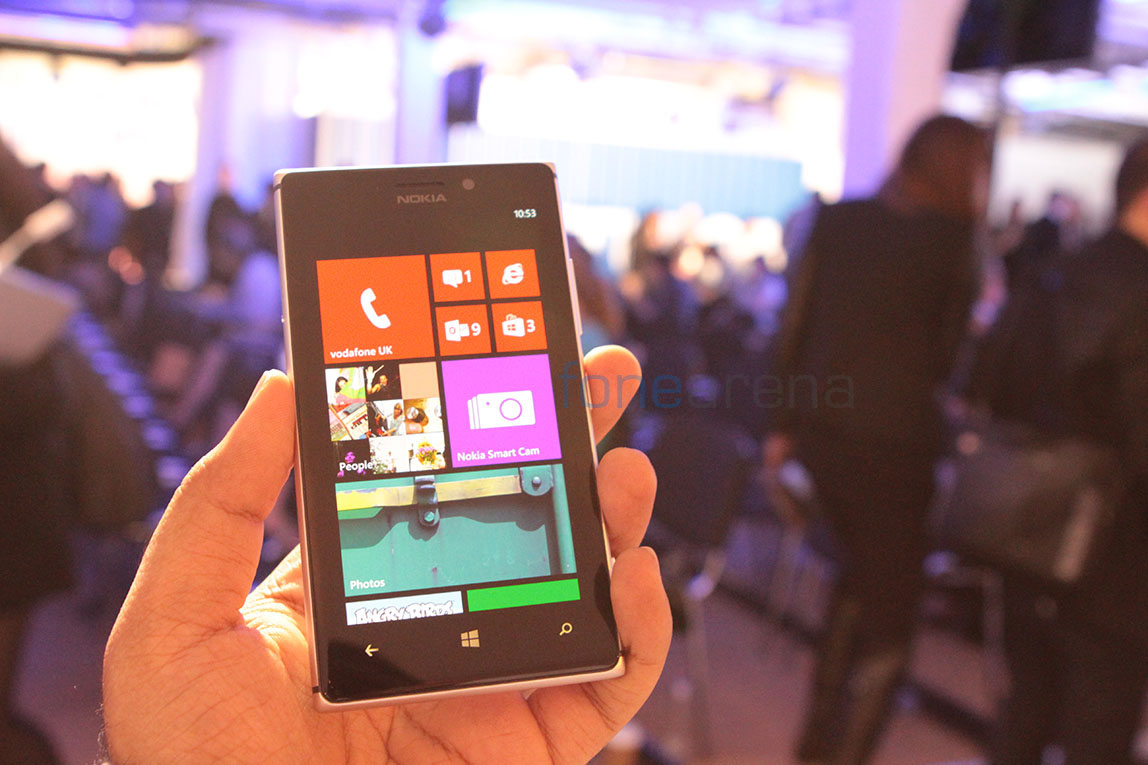 The Nokia Lumia 925 just launched at an event in London today, with a sleek aluminium design and a few software improvements for the camera. The 8.7 megapixel camera-toting Lumia 925 is almost similar to the Lumia 920 in terms of specifications, but the design, now with the aluminium build has changed a lot. We were at the event live, while the phone was announced, and now, we have got some hands on time with the device. Presenting to you, the photo gallery of the Lumia 925, straight from the show floor.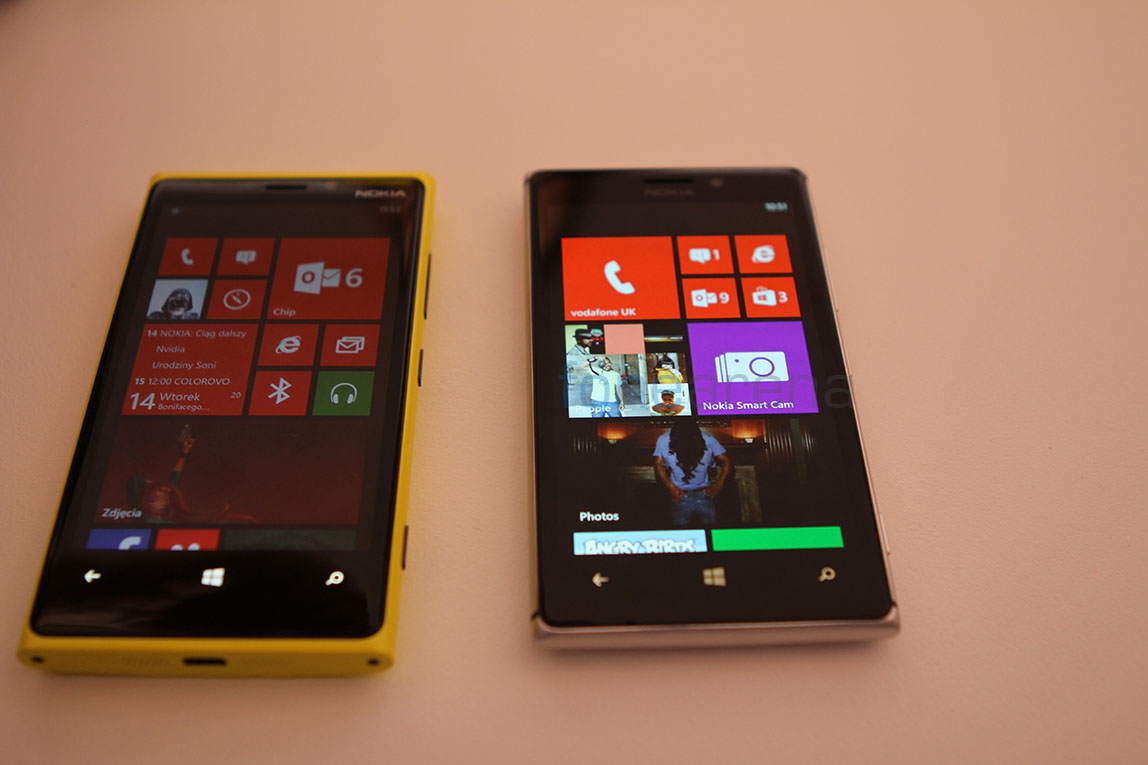 Compared to the Lumia 920, the Lumia 925 is thinner and weighs lesser at 8.5mm of thickness and 139g in weight.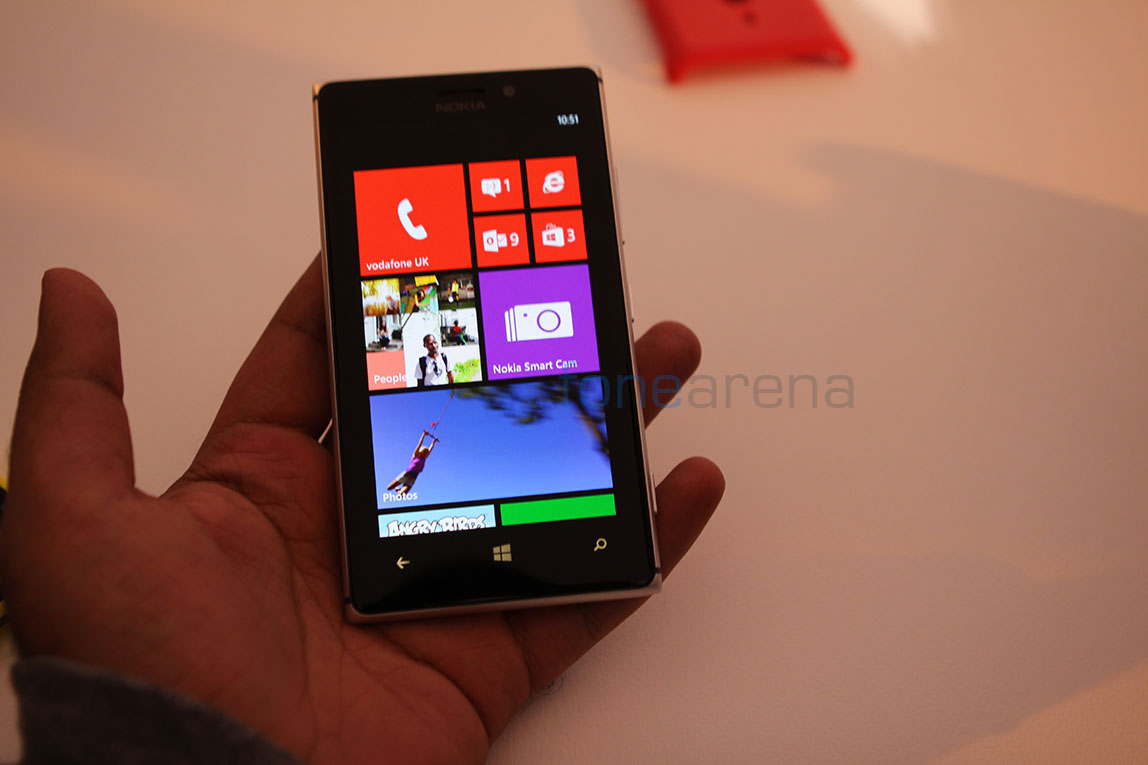 The front of the device is adorned by the 4.5 inch OLED 1280×768 display, which is mighty different from the 920 in terms of colour saturation and viewing angles.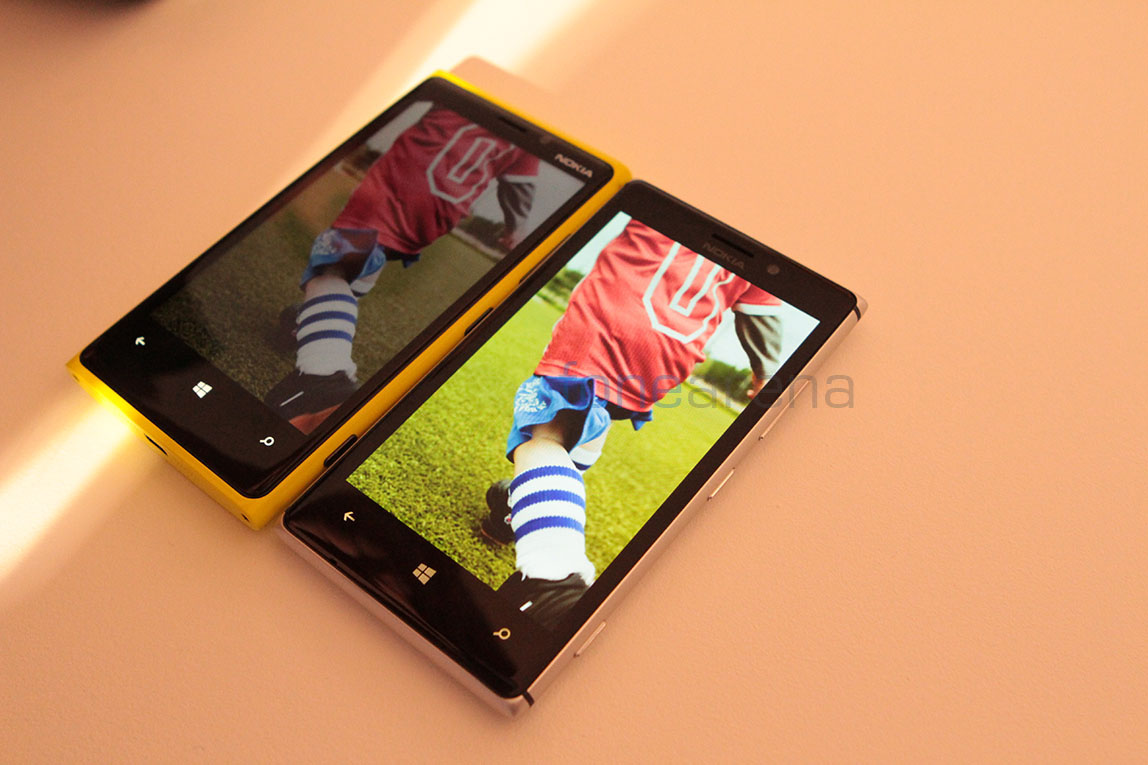 As you can see above, the display on the Lumia 925, which is the same as the one on the Lumia 928, has a brighter tone to it.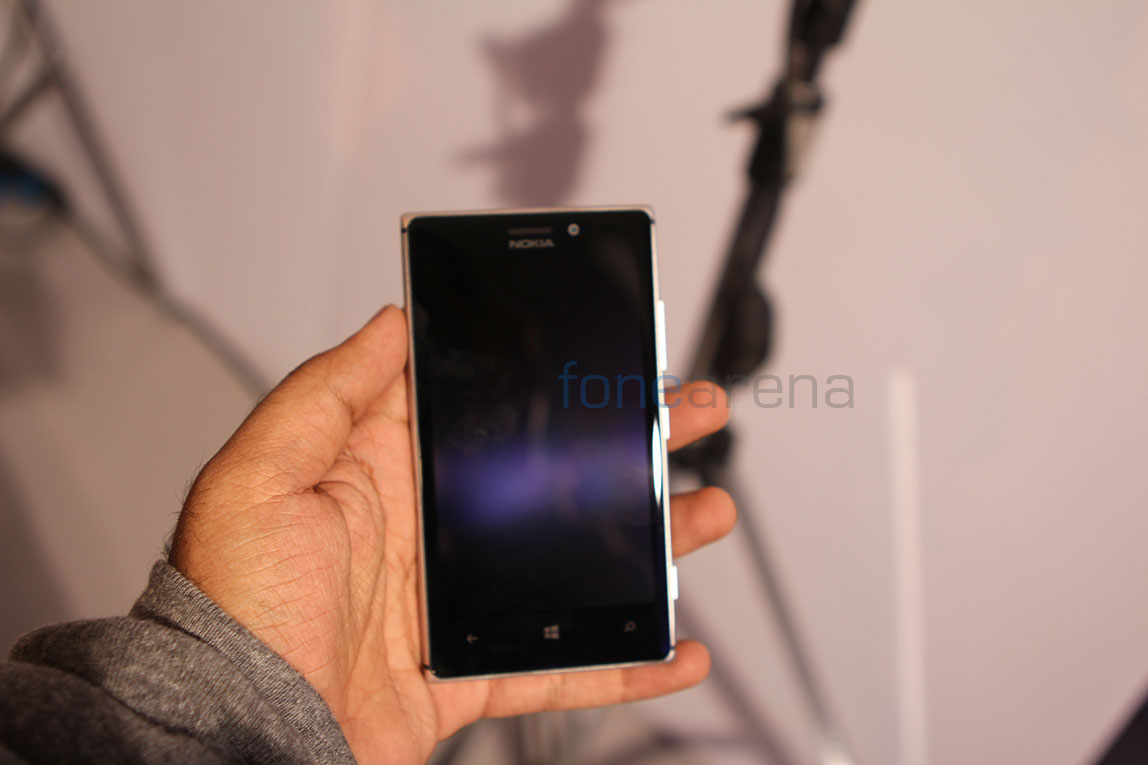 Even when the display is switched off, the device looks very slick.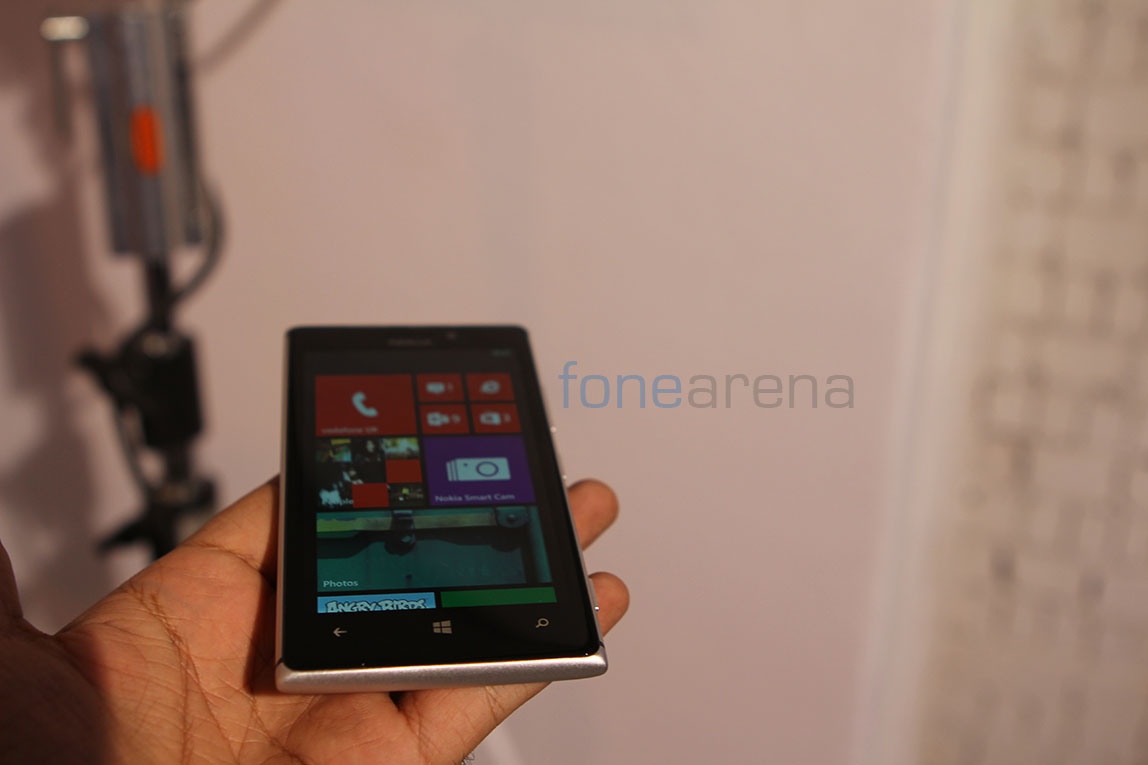 This picture above gives you some idea on viewing angles of the display and the aluminium build that is evident at the bottom.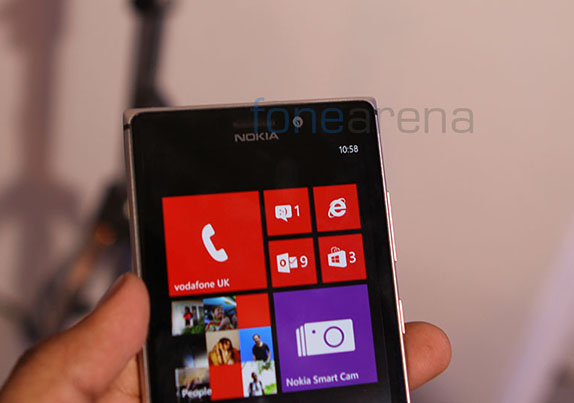 There is a 1.2 MP 720p front facing camera above the display alongside the earpiece and the sensors.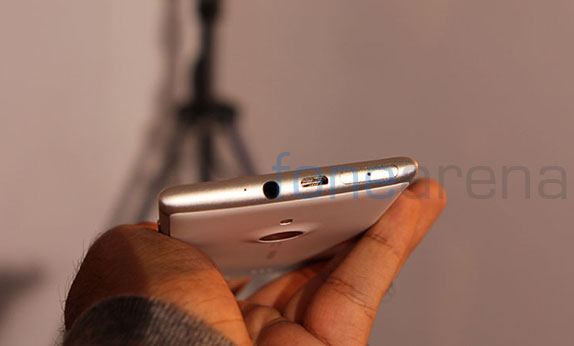 Over at the top, you have the micro USB port, the micro SIM card tray and the 3.5mm audio jack. There is also the microphone there, one of the few that are used for HAAC rich recording.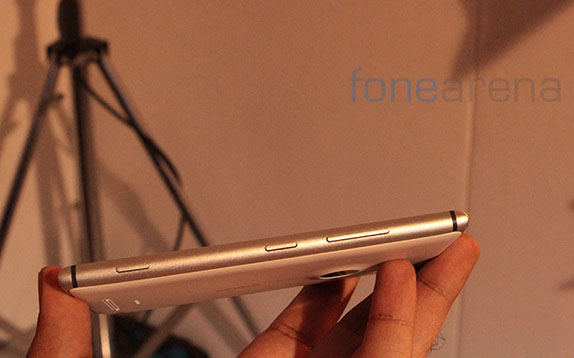 Over at the right side you have the standard layout of all Nokia Lumia devices with the volume rocker, lock switch and the two step camera key. There are also these black plastic bands at the sides, which adds a unique styling to the device.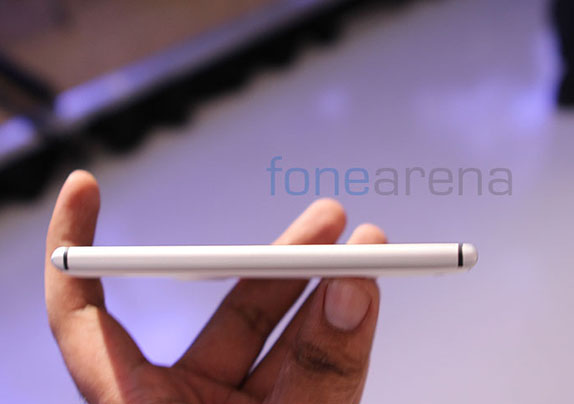 The left side is left clean. You can also notice the camera hump here, which is a slight protrusion in the middle.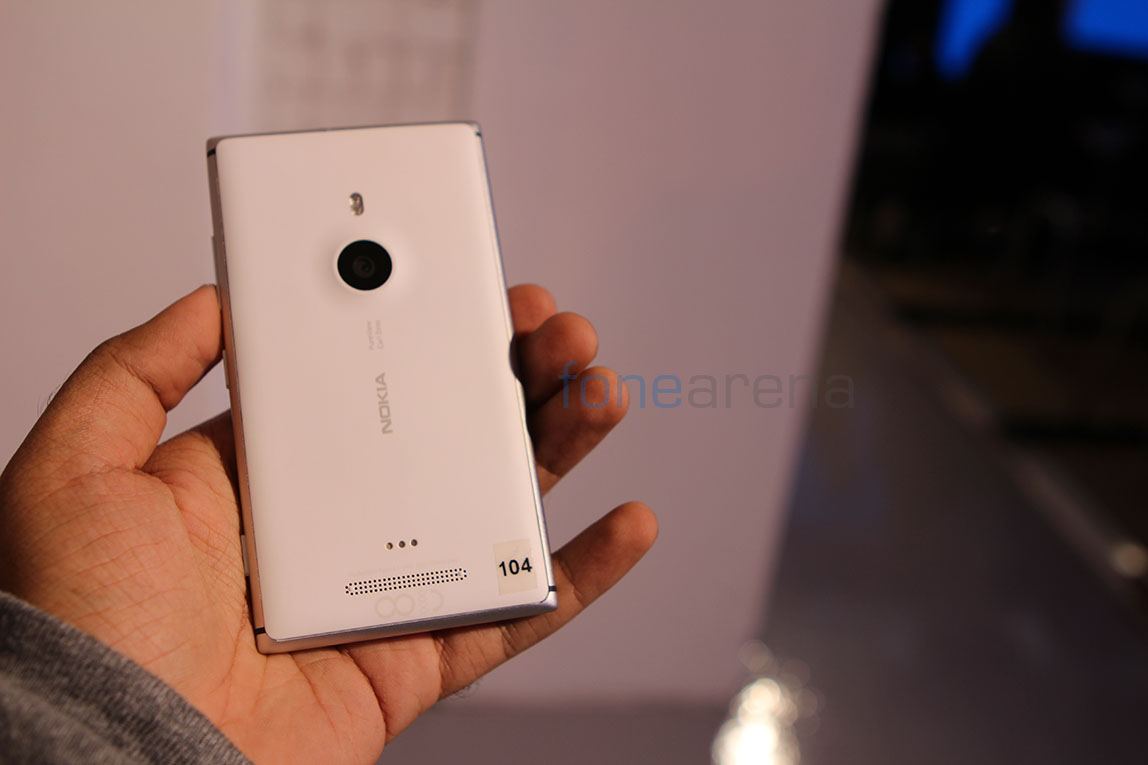 The back, which seems to be made of polycarbonate, features the 6-part lens 8.7MP camera enclosure in a slightly raised hump and if Nokia's promos are to be believed, it offers higher levels of sensitivity with higher noise tolerance. Above the camera unit is a dual LED flash and below is the Nokia logo. Further down you have the pin contacts for the wireless charging accessory and the loud speaker.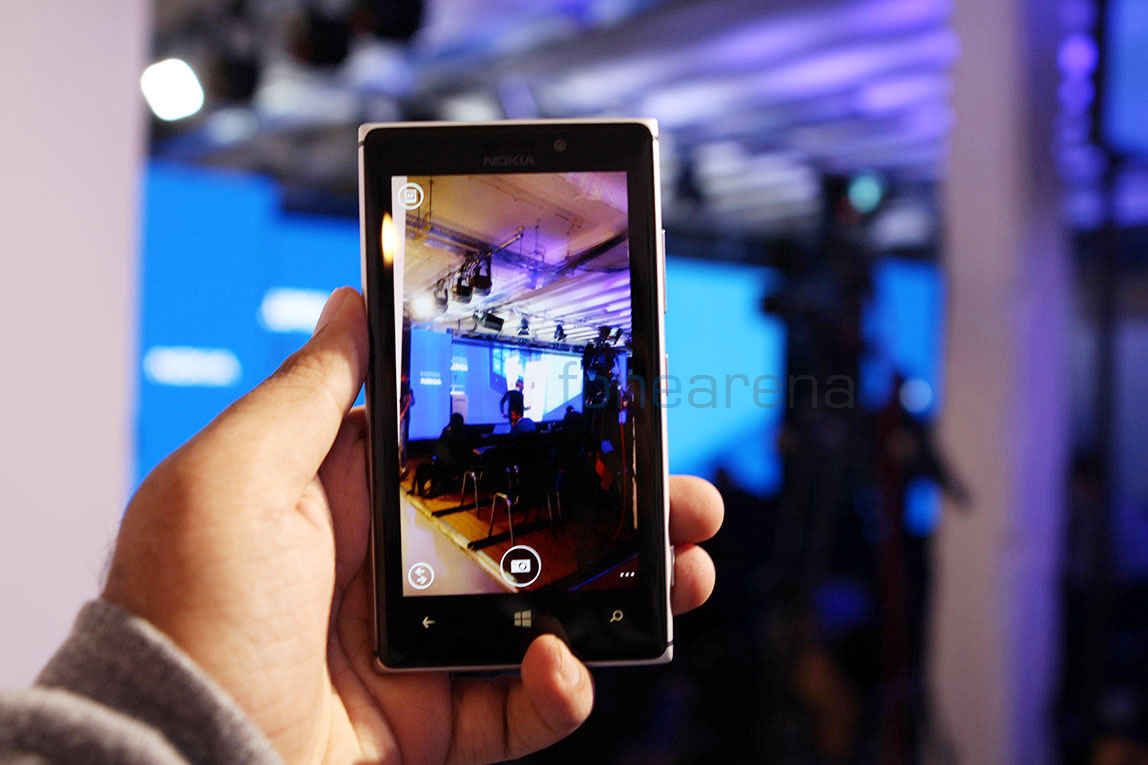 That's the UI of the Nokia Smart Camera that was launched today along with the 925. It improves upon the abilities of the Smart shoot lens by offering more editing modes with the burst camera and a new lens UI which you can see above.
That's about it for the photo gallery tour, we will be bringing you videos and more from the event. Hang on till then! And hey, more photos below –
Credits to Varun Krish for the photos from the event.