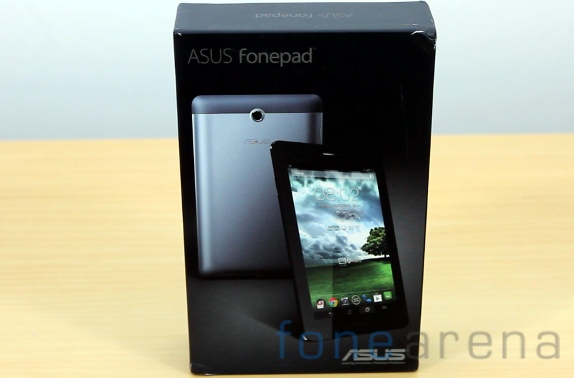 The FonePad is one of the first Intel Atom Z2420  powered Android tablets to hit the market. Asus announced the FonePad at MWC 2013 this year along with the Padfone Infinity. The "FonePad" as the name suggests is a 3G tablet and phone packed into a 7 inch tablet form factor at an affordable price point. Yes there are a couple of microphones and an earpiece on the device and you can actually put the FonePad to the ear and make a phone call although we don't know if it will look cool. The tablet comes in 2 colours – Champagne Gold and Titanium Gray. Here is a video where we unbox the Champagne Gold version of the Asus FonePad.
httpv://www.youtube.com/watch?v=Of6TKIzJ-UI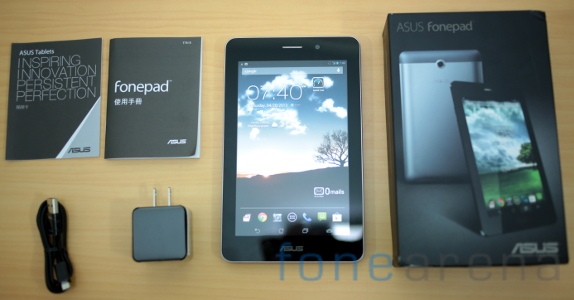 Unlike the Google Nexus 7 3G  also made by Asus , the FonePad supports Tethering out of the box and has a microSD card slot too in addition to the built-in memory.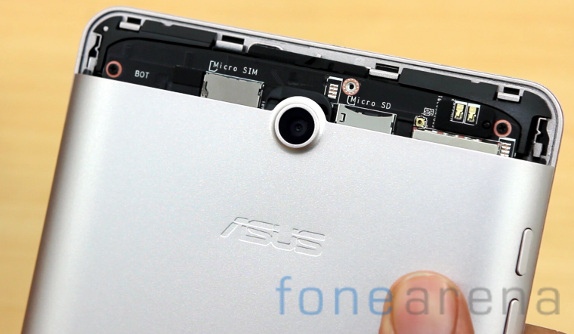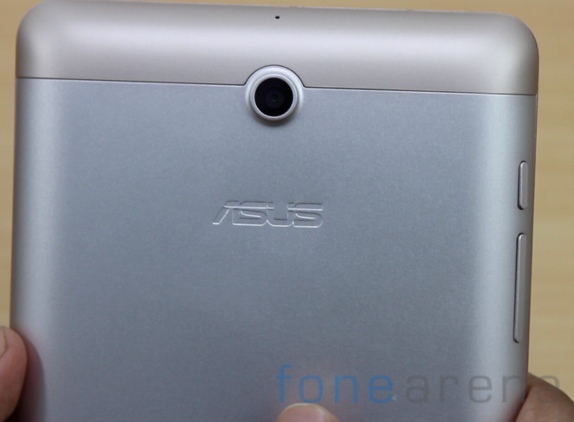 The box contents are pretty standard and include a AC charger plug and a microUSB cable along with the user manual and warranty information.There is no headset supplied which is fine considering this is a tablet but then it is also a phone.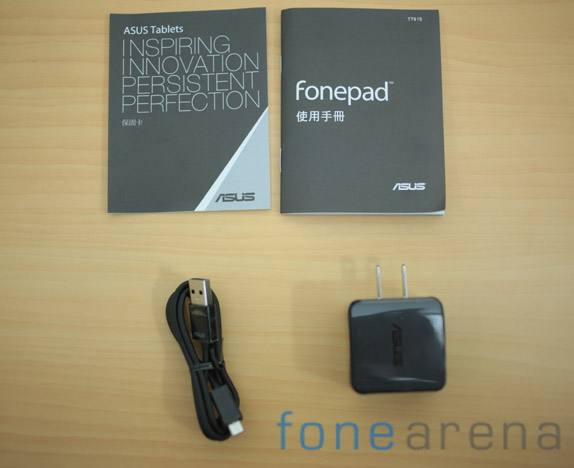 The FonePad will launch in India this week and pricing should be announced at launch. Pretty interesting device for sure from my initial time with the device. I am totally looking forwarding to testing out the battery life on this thing. We will be comparing the FonePad with the Nexus 7 , iPad mini Cellular version and of course the Samsung Tab 2 310 which was one of the first tablets to launch with a calling feature.