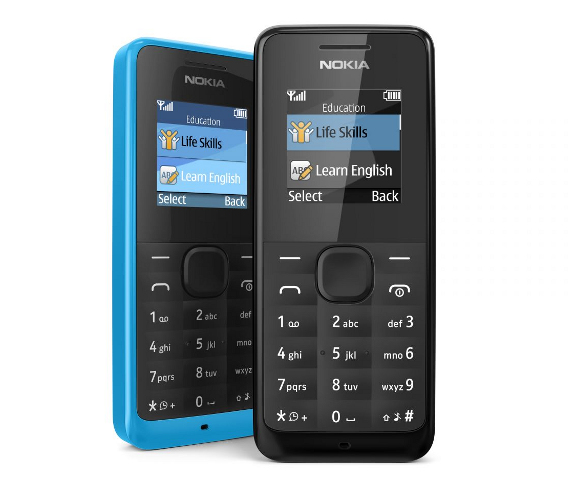 Nokia has launched the 105, an affordable entry-level phone in India as we reported last week.  The Nokia 105 was announced at the MWC 2013 back in February, and would replace the Nokia 1280. It has a 1.45-inch (128 x 128 pixels) 65k Colour TFT Display, has FM Radio support and comes with Nokia Life which sold more than 100 million units in its lifetime.  The Nokia 105 is based on Nokia's Series 30 platform similar to the Nokia 100 and 101 affordable entry-level phones that were launched in India last year. It has dust-and splash-proof keypad and offers up to 12.5 hours of talk time and up to 35 days of standby.
Nokia 105 features and specifications
Display: 1.45-inch 65k Colour TFT Display
Dual band, EGSM 900/1800
Dimensions 107 x 44.8 x 14.3 mm; weight 70 g (including battery)
FM Radio
Five pre-loaded games
Multiple alarm clock capabilities,
Speaking clock and flashlight
Nokia Life service that offers information messages on several topics
Connectivity: 2.0 mm Charger Connector, 3.5 mm AV Connector
800 mAh battery with up to 35 days standby and 12.5 hours talk time
The Nokia 105 is priced at Rs. 1,249. It would go on sale in India later this month.