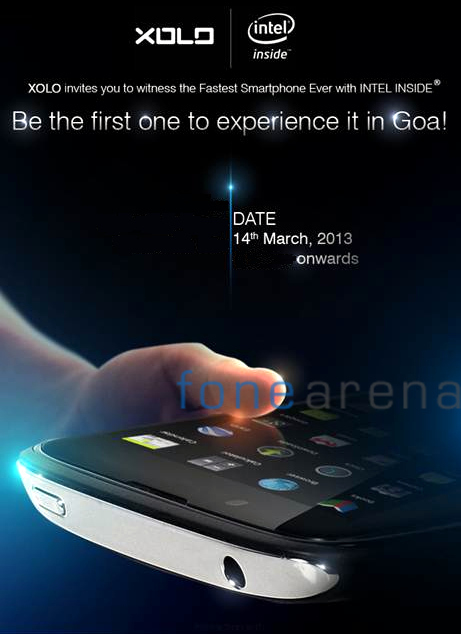 XOLO has been teasing its upcoming Smartphone for the past few days under the Mission X tagline.The company is claiming it will launch the Fastest Smartphone ever today in Goa. The phone is expected to be based on the all new Intel  Clover Trail+ platform.
Stay tuned to the FoneArena Live Blog from Goa to see if the new Xolo smartphone lives up to all the hype. Event will begin at 4PM India time today.
[HTML1]
Intel announced details about the CloverTrail+  platform in Barcelona at MWC 2013 last month which includes 3 new dual-core Atom chips – Z2580 running at 2.0 GHz , Z2560 (1.6 GHz ) , Z2520 (1.2 GHz ). The Lenovo K900 is the first phone to be powered by the new chip and the K900 is headed to China first. Would XOLO pull off something similar and show India some love ? We should find out soon.