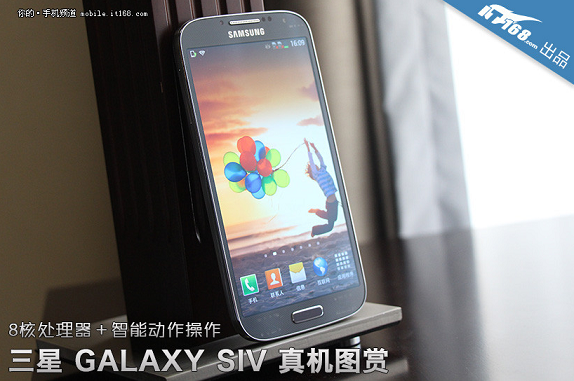 In the run up to the most awaited launch event which is just hours away from now, the Samsung Galaxy S4 has leaked in every way possible. Blurrycam? Check, video? Check, official teaser? Check. And now, it has leaked again, with many more pictures, showing off the design and a special S-pen feature activated just by hand! Read on past the break to find out.
The specs of the Galaxy S4 have been more or less revealed right now. But this leak adds a lot of confirmation to the previous leaks, by detailing the specs right on the pictures themselves. The phone will apparently be just 7.7mm thick, but looking at the pictures, it is hard to say, but hey, even the iPhone has flat sides and it is thin, so we never know. The phone also weighs in at 138g a few grams heavier than the S3. It is supposedly sporting a 13 megapixel camera, and the innards are powered by the new Samsung Exynos 5410 Octa chip running at 1.5 GHz, with a PowerVR SGX 544MP3 GPU, 2GB of RAM and 16 GB of onboard storage. Remember that the Octa chip is a big.LITTLE configuration in which there are four A7 cores and four A15 cores, with the A7 carrying out lower powered tasks, for saving battery life.
In the pictures, the back of the phone is even more detailed, with its unique textures, but covered in typical glossy plastics. The back looks like a light shade of gray while the front is a flat black. The Android version on it should be 4.1 or above, with special Samsung features like the Eye scrolling and one of the new features revealed in these images is the S-pen's AirView, without the S-pen. So you just need to hover your finger over the screen. This is the only novel thing from this leak, and we can't wait to try it out.
Here are the images(click for full resolution)
Source mobile.it168 via TheVerge