We've been getting settled here in Barcelona and preparing to bring you minute by minute coverage from the greatest telecom expo in the world. With the Fira having moved from Fira Montjuic to Fira Gran Vie, we are now going to witness 240,000 square metres of space divided into 8 pavilions ALL booked by the GSMA.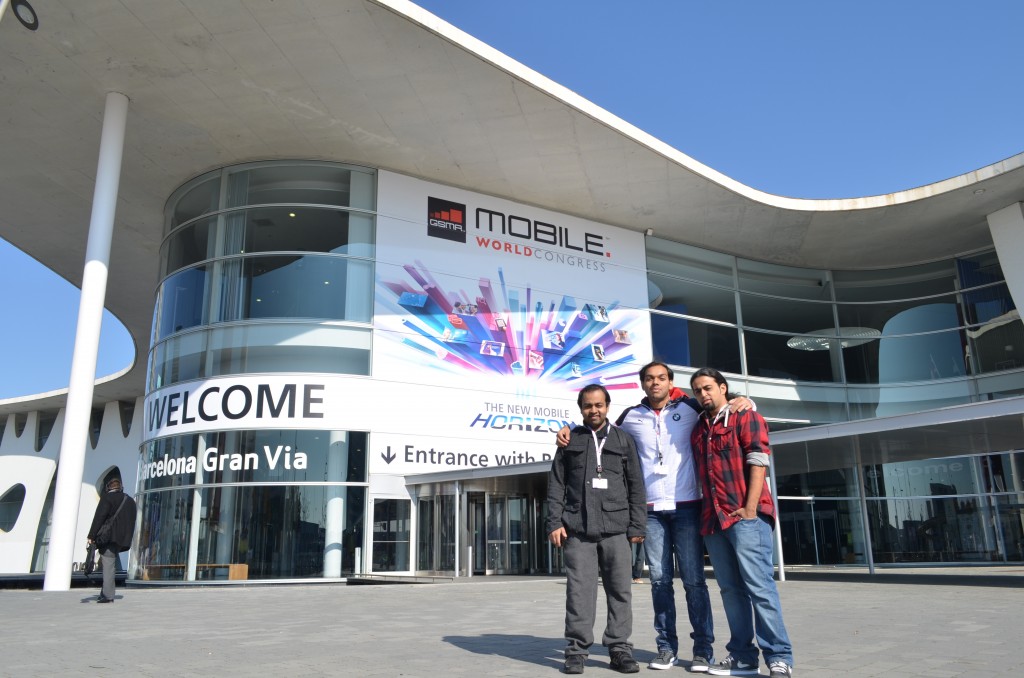 The latest and greatest coverage from the show floor will be brought to you by Varun, Dhruv, Sandeep, Bharad and Michael from Team FoneArena. Our computers of choice ? Retina Macbook Pros and a Samsung Series 9 laptop. Top of the line Android phones and iPhone 5's are part of the smartphone arsenal. Divided equally between the Canon and Nikon camp, we also have Nokia PureView 808's to fall back on! With our equipment sorted out, let's take a look at what we expect to be announced during the week.
Sunday 24th February
Huawei : With press images already leaked, we're expecting to see the Huawei Ascend P2 to be officially revealed. Sporting a 4.5″ 1080p screen with 489ppi, the phone should have top of the line specs.
Monday 25th February

Officially the first day of the Mobile World Congress, we've got three launch events back to back.
Nokia : Press images of the Nokia 720 and 520 devices running Windows Phone 8 have already been leaked. Word on the street is that we'll also spot a few new Asha devices. A recent FCC listing suggests that a Lumia 920 variant might be making its way to Verizon as well. Nokia might just decide to throw a curveball and introduce a Windows tablet too but we wouldn't hold out for that. The probability remains low but we might just see a successor to the PureView 808 running on Windows Phone 8.
Sony  : The company revealed its top end smartphone , the Xperia Z at CES so we're hearing that the tablet companion to the smartphone might be seen at MWC. There might also be a mid range devices codenamed the Hua Shan which will go by the name of Xperia SP and will feature a 4.5inch 720p display and a Qualcomm S4 dual core MSM8960T processor at 1.7GHz with an Adreno 320 GPU.
Asus : Asus has plans to show off a metallic device at MWC possibly running on dual core Intel processors. That's all the info we have at the moment so we're positively excited to see what they have for us.
ZTE : One of the biggest players in China, the company plans to unveil an entire range of devices here at MWC. We'll be there to report live from the scene.
LG : LG just launched Optimus G in India but we're already expecting to see its successor here in Barcelona. The LG Optimus G Pro will run on Qualcomm's new Snapdragon 600 quad core processor clocked at 1.7Ghz with 2GB of RAM. The screen is believed to be a 5.5″ 1080p unit. Alongside the high end phone there will also be some mid range 'F' series devices shown off at the event.
Samsung : If the leaked press shots are anything to go by, we'll be witnessing the launch of the Galaxy Note 8.0 in Barcelona. Read all about the Galaxy Note 8.0 specifications here. There's also  a brand new media hub running on Android Jellybean to stream content from Galaxy devices to televisions.
So that's all the main smartphone manufacturers covered. We suspect we'll get another look at the HTC One at the event but no additional devices from the company. Of course there's a lot more to look forward to at the event and we'll be sure to cover all the exciting technology demos from MWC. Follow FA team members for the first snapshots of the big launches at MWC :
Follow @DhruvBhutani

Follow @varunkrish

Follow @bharadc23

Follow @sandeep9sarma

Follow @michaelxhell