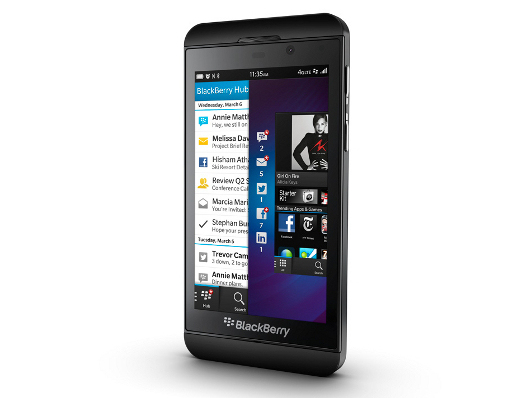 BlackBerry unveiled the BlackBerry Z10 and BlackBerry Q10, BlackBerry 10 devices today.  The company has announced the pricing and availability for the BlackBerry Z10 in several countries including the UK, Canada and UAE. It would first go on sale in UK starting from tomorrow on monthly contracts and pre-pay plans from EE, O2, Vodafone, Phones 4u, BT, 3UK and the Carphone Warehouse. Pricing will vary according to carriers and retail partners. Several operators would start pre-registration and pre-order today.
The BlackBerry Z10 would be available Canada which would be available from February 5th around $149.99 on a 3-year contract. In UAE it would be available from February 10th and would retail for AED 2,599 (~US$708) without contract.
It would be available from several carriers including AT&T and T-Mobile on their 4G LTE networks in the US starting from March 2013. No pricing for the BlackBerry Q10 yet, but Sprint USA has announced that it would launch on their 4G LTE network. It would be available from global carriers in April.